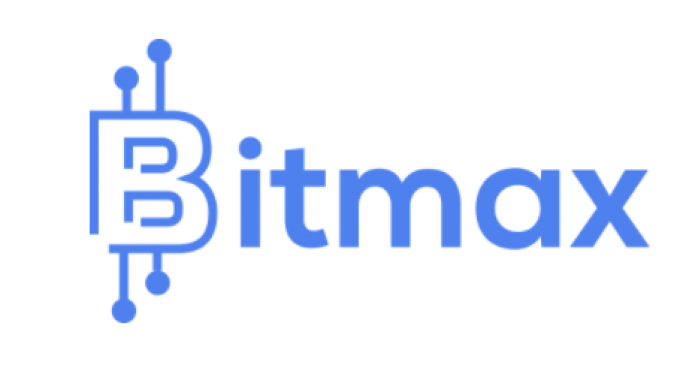 Company's Highlights
Bitmax is a promising cryptocurrency trading platform that we have decided to review, currently, this brand seems promising by offering secure and professional crypto trading services. It provides access to safe trading via a platform that fits most traders, at a time when there is a massive inflow of new people joining the industry.
One of the most important aspects is that the Bitmax infrastructure is operating with cutting-edge technologies, a must-have when wanting to trade crypto accurately and securely. This is a platform built for everybody, thanks to its intuitive interface.
With its ecosystem, Bitmax wants to be one of the brands having a significant contribution to increasing the popularity of cryptocurrencies. The transition towards a fully-digitalized financial system is inevitable and traditional cryptos can play a leading role. Trading on this market enables people to take advantage of both rising and falling valuations, due to the elevated volatility. Does Bitmax provide some of the most competitive trading services? Read our latest review to find out.
Cryptocurrency Instruments
At Bitmax, cryptocurrency traders can find their heaven. That happens because the list of cryptocurrencies currently supported is covering a wider array of tokens:
Bitcoin (BTC)
Bitcoin Cash (BCH)
Ether (ETH)
Ethereum Classic (ETC)
Stellar (XLM)
Tron (TRX)
Chainlink (LINK)
Monero (XMR)
And tens of other altcoins.
This brand is all about crypto trading that is why the crypto offer is so competitive. On top of that, all the other features available are tailored for this market and are designed to serve customers 24/7. Trading costs are variable and depend on the instrument, but the good news is that there is no need for a wallet or custody services, because traders will deal with derivatives based on crypto and not hold physical tokens.
Trading Platform
Proud to offer a safe trading experience, Bitmax relies on a proprietary WebTrader, a solution providing flexibility and ease-of-use. With a user-oriented approach and transparency, the brand managed to come out with a new trading solution, one that could meet the demands of a volatile cryptocurrency market.
At bitmaxonline.com traders can find a well-rounded concept – the latest trading technology, a great variety of cryptos, and individual professional advice provided by a team of professionals. Everything circles around the platform, as the brand integrated multiple functionalities, including deposit/withdrawal requests, account management, and asset alerts.
The usual features one should expect are not absent (futuristic charting, risk management tools, favorite lists, market news, chat support, etc.) and can work symbiotically to offer a unique trading experience for both beginners and advanced traders.
Increased platform flexibility means the Bitmax solution can be used via any device, including smartphones or tablets, as long as access to a browser and internet connection is granted.
Bitmax Account
When it comes to the Bitmax account, opinions are mixed. Some argue that the brand should have provided a more diversified offer and reward traders depositing more funds with premium features. However, that is not the case and all customers are treated the same.
You can make fast deposits using a credit/debit card or wire transfer and get the account verified in due time by submitting the required identification documents. Bitmax has several policies in place, including for withdrawals, privacy, order execution, and AML.
Special Features
In terms of special trading features, the Bitmax blog is a place where customers can find a variety of resources related to cryptocurrencies, online trading, technical analysis, and other relevant topics. It is important to take into account that most of these resources are best suited for beginners.
Other aspects that stand out meaningfully are related to the trading technology used for the WebTrader and security measures in place to ensure that customer funds and personal data are protected all the time. Bitmax still has room for improvements when it comes to the educational resources provided to customers.
Pros
– Secure and professional crypto trading services
– Fast execution thanks to ultimate trading technologies
– Intuitive interface, ideal for beginners and intermediate traders
Cons
– Limited educational resources on the website
– E-wallets not accepted for deposits and withdrawals
– Crypto-to-fiat instruments not yet covered at Bitmax.
Summary
The developments in the cryptocurrency market act as a tailwind for Bitmax, because its customized crypto trading offer has the potential to attract an increasing number of customers. All the brand has to do is keep the same level of professional services and constantly upgrade its offering, so trending cryptos will be part of its offer.
Based on our research, the final say is that Bitmax represents a trusted crypto trading platform. As with any other trading brand, there is always room for improvements, and bitmaxonline.com is not an exception. Overall, this is one of the places where traders can find a mix of security, advanced trading technology, and a customer-oriented approach.