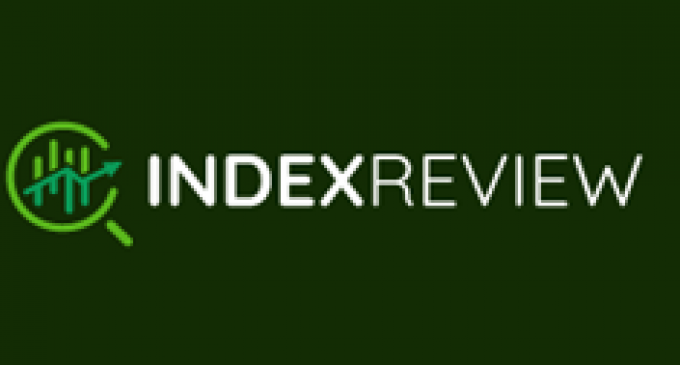 Company's Highlights
index-review.com is a trending financial services provider, currently operating internationally for a broad base of English-speaking customers, excluding several restricted jurisdictions. As a trading name of High Concept Holdings LTD, the brand is regulated by the International Financial Services Commission (IFSC) which means customers can benefit from negative balance protection, real-time margin protection, and tight privacy.

Although there are more than 1,000 different assets available, index-review.com has the advantage of supporting CFDs based on cryptocurrencies, as well, making sure that traders are able to take advantage of this rapidly-growing industry, trading on some of the leading tokens. Due to its comprehensive and diversified trading offer, we would like to review what this broker can provide, as always with an emphasis on crypto.
Cryptocurrency Instruments
In case you are a trader wanting to get involved in some of the large-cap tokens, or one that wants to diversify with crypto while also trading FX, stocks, indices, or commodities, the asset coverage with this brand is well-suited.
Trading CFDs on cryptocurrencies with IndexReview has been optimally designed, so traders will be able to take advantage of price moves in popular tokens like Bitcoin, Ether, XRP, Litecoin, Dash, or Bitcoin Cash. The maximum leverage is 1:5 and spreads depend on the asset as well as market conditions.
The broker is fully aware that these cryptocurrencies continue to have the highest growth potential and by covering instruments denominated in USD, EUR, AUD, or BTC, its customers are able to trade in liquid conditions. The initial margin is 20% while the maintenance margin is 10%, which means it won't be an issue to open trade even with a small account.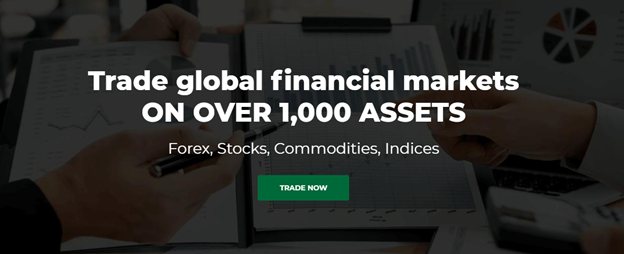 Trading Platform
Each of the asset classes covered by index-review.com comes with its own challenges, which is why a new platform was necessary. Using its expertise and the knowledge it had acquired over the years, the broker managed to come out with a web-based trading solution, aimed at satisfying many different traders, including those that are still learning how to trade.
This WebTrader is a simple yet very fast platform, integrating all the tools you need, including advanced charting, risk management tools, price alerts, one-click trading, and others. You can even make a fast deposit directly from the platform, without having to log into a dashboard.

Increased functionality is granted because this is a platform that can be used on mobile without any issues. Since it does not require any installation, all it takes is a browser and you are good to go. While markets are volatile, traders need to keep a close eye on the existing trades or monitor price developments for optimal entries.
Account Types
To start trading with index-review.com, you will need to choose from one of the 6 account types currently available:
Basic
Bronze
Silver
Gold
Platinum
VIP.
index-review.com offers a welcome bonus ranging from 10% to 100%, depending on the account type chosen, and at the same time, it provides access to 24/7 customer support, and tones of educational resources (webinars, daily market reviews, daily analysis videos, etc.)
It is important to note that the higher the account, the more features, and benefits will be provided. Still, with only $250 you can open a Basic account and take advantage of most of the functionalities currently available. index-review.com accepts payments via credit/debit card, wire transfer, Bitcoin, or BPay, offering enough options for traders based in different countries.
Special Features
Although most of the benefits are seen with other brokers, there are several areas where IndexReview stands out significantly. Firstly, it is important to note the 24/7 customer support, which provides enhanced help even during the weekend. Also, keep in mind that some of the leading cryptocurrency pairs are supported by the company, enabling you to get involved in the market with little costs and accurate pricing.
Considering the platform is proprietary, the trading experience is unique, given the selection of tools packed inside of it. Lastly, index-review.com pays close attention to educating traders, which is why all customers will get access to an education center, where they can learn how to trade or enrich their existing knowledge.
Pros and Cons
Support for some of the leading cryptocurrencies, including Bitcoin, Ether. XRP, Litecoin, Dash, and Bitcoin Cash.
Unique crypto trading experience via a proprietary web-based platform.
Up to 1:5 leverage for crypto instruments.
No mobile app is currently available.
Services are available in English only.
Summary
After carefully analyzing what IndexReview currently offers, we can say that this is a broker worth considering, especially if your goal is to trade some of the biggest cryptocurrencies. Aside from the crypto coverage, there are multiple features you can benefit from, including education, customer support, the trading platform, and 6 different account types. Index Review has all the benefits that can usually be found with a trusted brand.