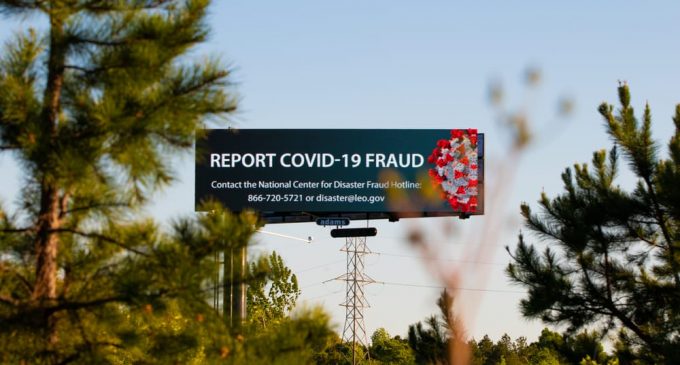 Although the pandemic triggered by the SARS-COV-2 is one of the greatest human tragedies in a century, some people see the situation as an opportunity to make money fraudulently. The United States Department of Homeland Security (DHS) and the Department of Justice (DoJ) had managed to seize a corona domain that was about to be used as a platform to sell fake COVID-19 testing kits.
Just recently, the FBI had issued a warning regarding COVID-19 scams and pointed to the possibility that fraudulent activities might be conducted using cryptocurrencies. That should help scammers get away without being caught, requiring people to be well-informed and avoid too-good-to-be-true opportunities.
Selling on a hacker forum stopped
An announcement released on Friday, April 24th, pointed out that both the DHS and the DoJ had managed to seize coronaprevention.org, following allegations that the owner wanted to sell it in exchange for Bitcoin. Unfortunately, the domain owner did not know that the "buyer" was an undercover agent of the DHS Criminal investigations unit. He claimed that his purpose was the use the domain to sell fake testing kits for COVID-19, while the website owner had nothing to argue about it.
The information revealed to the press show that the owner of coronaprevention.org had listed to the domain on a forum known for a user base focused primarily on activities like hijacking and hacking online accounts. This came shortly after the DoJ had announced it disrupted hundreds of different domains used for illegal activities, some of them related to COVID-19.
COVID-19 scams on the rise
We've talked about the CoronaCoin as one of the projects that raise too many questions to seem legit, but in reality, there could be many other similar scams that operate online, trying to fool people into investing their hard-earned money.
Lockdowns had been imposed around the world and businesses stopped their activity. A record number of layoffs had results over the past month, which means a lot of people are now with little or no income. Finding a way to make money online could be one of the solutions, but few manage to understand that it takes time until returns start to occur.
Finding the easy way out isn't the best approach to deal with the cryptocurrency market, especially if we consider that regulation in the industry continues to progress slowly. We advise our readers to analyze in-depth all the "online opportunities" they find, to avoid being trapped in a scam.