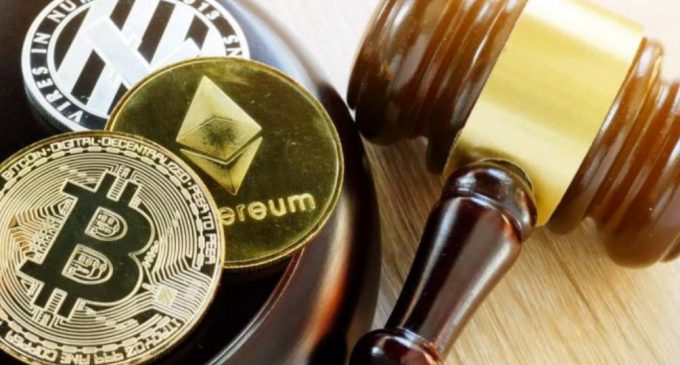 The cryptocurrency market continues to ride a wave of optimism, with valuations reaching new 2020 highs. Even though the momentum does not seem to be fading, for now, market participants need to consider several important aspects, in the long run, one of them being represented by the threat of tight regulation.
Following the 2018 bear market, governments around the world lost interest in regulating cryptocurrencies, given valuations were depressed. Whether their approach would change if valuations get back to all-time levels is one of the greatest risks moving forward.
Regulation to make cryptocurrencies drop?
History tends to repeat itself and what we've witnessed in 2018 might not be an isolated scenario. At that time, the cryptocurrency market bubble burst, erasing more than 80% of the global market cap, as there was increased chatter about regulating cryptocurrencies and a lot of cryptocurrency scams had been exposed.
Right now, conditions are pointing towards a new bull market forming, with Bitcoin trading above $11,500. At the same time, the global market capitalization stands above $350 billion, with short-term potential to increase further, as both BTC and altcoins move higher in tandem. There is no reason to believe the market may turn on the downside for now, but as we've seen multiple times during the past few years, the upside turns to be very fragile when risks start to materialize.
Should we consider the regulation risk?
Although not a serious threat in the short-term, cryptocurrency regulation is one of the factors to consider, in case market valuations will move higher at the same pace. Also, it will be important to see whether governments will have a friendly approach or not. Countries like Japan or Australia have no problems in regulating crypto as payment systems, but not the same can be said about the global picture.
There is more interest in blockchain rather than crypto and in case cryptocurrencies will seem to be gaining competitive advantages over fiat money, governments are very likely to take some measures. We should keep in mind as well that CBDC (central bank digital currencies) can undermine a broad traditional cryptocurrency adoption, acting as a drag of market valuations.
All in all, these are long-term risks to consider and in the meantime, cryptocurrency traders should focus on how to benefit from the bullish sentiment. However, since we encourage education and proactive thinking, it is important to talk about the negative aspects, as well, so we won't get caught by surprise like most of the others.