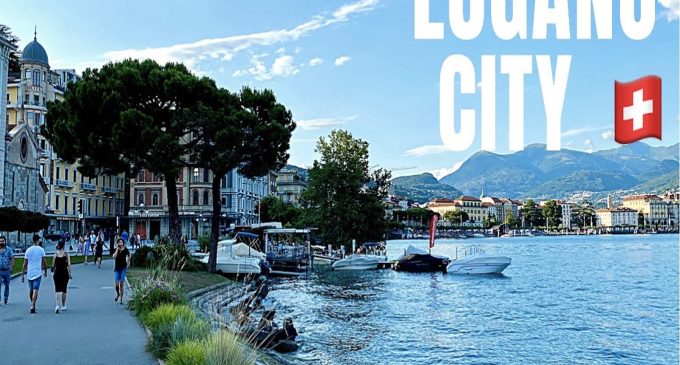 The Swiss city of Lugano affirmed that it aspires to become acknowledged as the European continent's cryptocurrency capital. This target also comes with the urban locale promoting the increased use of virtual assets by the local consumers in their daily lives.
We find this cryptocurrency-related report regarding the Swiss city of Lugano desiring to become Europe's virtual currency capital and advocating for greater crypto-asset use by the public as interesting to learn about today.
We are also sharing it on our portal because we believe our followers will find it worthy of reading, especially those who are crypto-coin enthusiasts.
According to the news posted online by the Spanish multinational financial services company Banco Bilbao Vizcaya Argentaria, which also delivers the latest banking and financial services firm and industry reports and expert analysis, the southern Swiss city of Lugano has stepped up cryptocurrency utilization.
Its administrators confirmed that their location had joined the race to become the virtual currency capital of Europe and a center for blockchain technology development.
Moreover, the Swiss city of Lugano is developing new infrastructure to adopt its LVGA token, Bitcoin, and Tether as legal tender.
This city and municipality in Switzerland has an agenda called "Plan ₿" designed to decentralize the flagship cryptocurrency network and back sustainable virtual currency mining facilities in the region.
It aims to extend blockchain technology usage throughout the urban area to improve all aspects of the residents' everyday lives. Michele Foletti is the Swiss city of Lugano's mayor.
He announced the "Plan ₿" agenda a few months ago. This pilot program shows the city's commitment to fostering blockchain technology startups and insights and is seen as the possible key to Bitcoin's further development and ultimate success.
The Swiss city of Lugano's "Plan ₿" agenda is the first-ever credible attempt by an urban area to adopt a virtual currency for regular utilization.
Residents of Lugano will be able to employ cryptocurrencies in the coming months to shop in over 200 local commercial establishments and settle their taxes.
Furthermore, the Swiss city of Lugano will actively support research and development initiatives at its business center. This measure will make this location's vision a reality, attracting talent and encouraging knowledge-sharing and networking.
We are glad for the Swiss city of Lugano as its administrators have decided to give a powerful boost to cryptocurrency adoption, which enables their residents to regularly use virtual assets to avail of services and products.
Additionally, we think this locale further cements Switzerland's positive reputation as being among the world's hubs for financial innovation where banking and blockchain technology go together.
We believe the daily lives of the Swiss city of Lugano's residents will be more convenient with their city administrators' plan to integrate cryptocurrencies into their day-to-day financial activities.