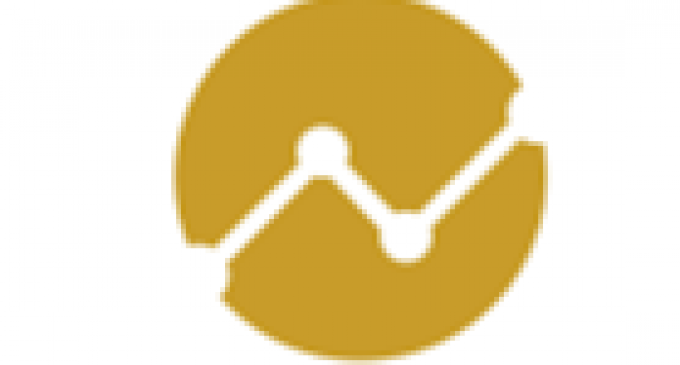 Company's Highlights
STR Capital is a multi-asset which covers a wide range of trading instruments, including 18 different cryptocurrencies. With diversified trading features, this is a tailored option for traders wanting to include crypto on their portfolio and experience on the price fluctuations seen in one of the most active markets in the world. The broker accepts customers from all over the world, the main reason why it had developed such a diversified trading offer.

Day trading cryptocurrencies is its peak as a trending activity and the good news are that relying on traditional exchanges is no longer the only option, since brokers like STR Capital now offer a more convenient alternative.
Customers can trade with leverage on popular cryptocurrencies, with no commission and competitive spreads. At the same time, they can benefit from some of the trading features provided by the broker, which will be described in the next few paragraphs.
Cryptocurrency Instruments
The main reason why STR Capital has an edge over other more popular competitors has to do with the number of cryptocurrency instruments currently supported. As it can be noticed below, the broker has support for no less than 18 different tokens, including Bitcoin, Cardano, Bitcoin Cash, Bitcoin Gold, Dash, Eos, Ethereum Classic, Ether, IOTA, Litecoin, Neo, QTUM, Tron, Stellar, Monero, XRP, and ZCash.



Traders can trade these instruments with 1:5 leverage and zero commission. Since there are CFDs, overnight swaps are attached and should be accounted for as additional trading costs for those wanting to hold positions overnight. Spreads are flexible and depending on the liquidity of the token involved as well as the market volatility. As opposed to the traditional exchanges, trading via STR Capital is cheaper.
Trading Platform
Access to the cryptocurrency market, alongside the other instruments available with STR Capital (FX, stocks, indices, bonds ETFs, and commodities) is ensured via a web-based trading platform developed by the broker. Since no installation is required, clients can access their trading accounts via any device supporting a browser.


The platform integrates a wide range of trading tools. Advanced charting, news, live TV, price alerts, and gainers&losers are just a few of them. At the same time, it offers access to all the account functions, enabling traders to make deposits or change account settings. With a user-friendly interface and a great degree of customization, STR Capital made sure beginners will have an easy way to the financial markets, without needing special assistance.
There is also the possibility to generate favorites list and keep track of the account activity via the Activities section. This web-based trading software is versatile and integrates some of the latest security protocols, to protect customers against theft of personal data or funds. The broker is also committed to keep updating its services as new trends emerge, to stay in line with the latest market developments.
Account Types
The STR Capital compliance with the latest market needs is noticeable from the account types offer. To ensure most people will have access to the cryptocurrency market, the broker is offering 6 different account types to choose from. That way, even people able to deposit less will be able to have a trading account.
Even the Basic account offers access to some interesting features like trading alerts, up to 10% loyalty bonus, trading signals once per day, daily market review, up to 10% insurance level, or assistance from an account manager up to 2 weeks.
Clients are rewarded based on their deposit size. That is why Silver, Gold, Platinum, Diamond, and Millioner Club account holders benefit from enhanced trading features. Exclusive updates, higher loyalty bonus and insurance level, more trading signals, savings account, and money management services are to be mentioned.
Special Features
When it comes to the features that make STR Capital stands out against its competitors, several mentions should not be excluded. Firstly, the broker offers access to proprietary trading software. Built into it, there are several trading tools already discussed. What other brokers don't generally offer are loyalty bonuses and insurance.
At the same time, STR Capital clients have access to saving accounts and money management services. It should not be forgotten the assistance they get from an account manager and the group of analysts.
Summary
To summarize all the details discussed, STR Capital qualifies as a trusted cryptocurrency broker, having the advantage of enabling access to a much-diversified number of trading instruments, aside from crypto. With so many trading benefits, this could be an option for traders all around the world, to gain access to a wide range of cryptocurrencies, benefiting from the fast-moving prices.
STR Capital is committed to the highest trading standards and wants to make sure all clients get access to trusted services. In the absence of solid negative pieces of evidence, we are labeling STR Capital as a trusted cryptocurrency-related broker. Are you trading with this brand? Share some details about your experience in the comments below!