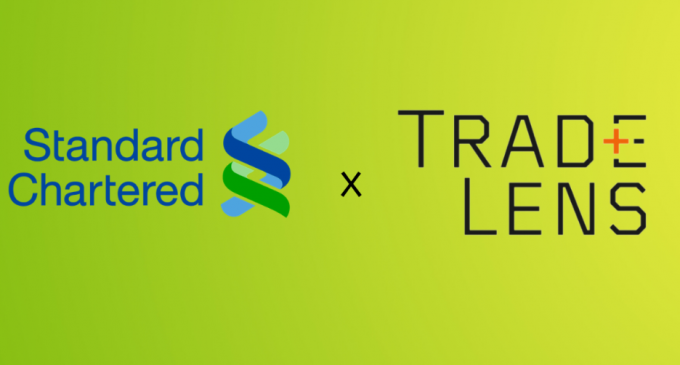 On March 10th, 2020, Standard Chartered, the London-headquartered bank, announced its decision to join TradeLens, a global blockchain shipping platform developed by IBM in partnership with Maersk, a Danish logistics giant. It represents the first bank to join the trade platform and the move could provide some important advantages, as we'll see in the following paragraphs.
What is TradeLens?
With a focus on containerized freight and logistics, TradeLens is a global supply chain solution based on the blockchain technology, that was first launched by IBM and Maersk in April 2018. It provides standard-based open APIs, enabling supply chain data to be immutably be tracked and shared using a permissioned blockchain, according to Cointelegraph.
The bank joins the ranks of other names like JP Morgan, which had been involved in a blockchain prototype with the Singapore's MAS (Monetary Authority of Singapore) and had launched its own digital token in order to speed up transactions with big institutional clients.
How will Standard Chartered contribute?
Due to its participation, the bank will be able to validate the authenticity of shipments, as they occur in real-time, by using documents exchanged between all network participants. There are more than 150 members that include ocean carriers, international port operators, logistics firms, government authorities, and many others.
Based on the latest information, TradeLens had managed to process more than 15 million containers worldwide and had captured millions of supply chain events, as well as tens of thousands of documents each week since it started operating.
Blockchain innovation on the rise
An increasing number of entities had been attracted by this blockchain solution. Indonesia's customs department became the 11th government agency to join TradeLens while the US Federal Maritime Commission granted antitrust for 5 US-based members to share data related to American supply chain events.
It's worth mentioning that this platform would not have been possible without a blockchain solution at its core, once again showing that many different potential implementations could shape the world of business. As long as it brings transparency and efficiency in the equation, the blockchain technology will continue to be one of the solutions adopted by major companies in their quest to improve productivity.
TradeLens had also been praised by Aarthi Fernandez, Standard Chartered's chief operating officer of trade for Singapore and South East Asia, which highlighted some of the flaws of the current global trade ecosystem.