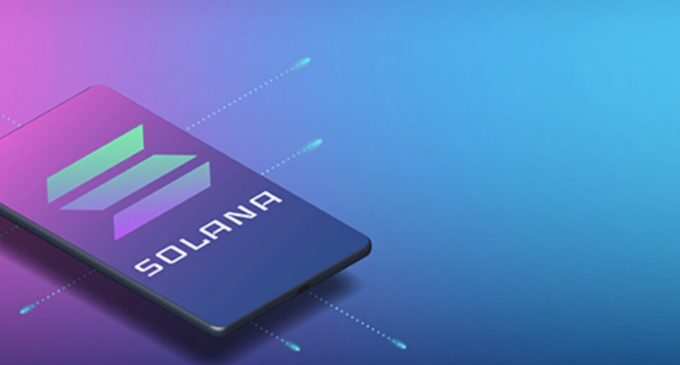 Solana's administrators dispensed some advice to their clients after the latest hacking incident that impacted several cryptocurrency wallets. This cyberattack is believed to be a supply chain exploit that manages to pilfer users' private keys.
We want to help our followers stay safe in their cryptocurrency trading and investment journeys. We believe this report about Solana's administrators offering users some guidelines following a hacking event can aid in our readers' safety, so we are sharing it on our website.
According to the Wednesday, August 3, 2022 news posted online by Indian news source Siasat.com, Solana confirmed this week that an unknown felon had drained investment funds from 7,767 cryptocurrency wallets on the Solana Network.
This major cryptocurrency hack has impacted "hot" cryptocurrency wallets that are always linked to the Internet and let users send and store virtual currencies easily.
Furthermore, the cyberattack has affected the Phantom and Slope virtual currency wallets and appears to have impacted both these storage solutions' extension and mobile features.
Besides Slope and Phantom, the other cryptocurrency wallets that the latest cyberattack compromised consist of TrustWallet and Solflare.
SlowMist is a blockchain security company. It claimed that hackers have drained over 8,000 cryptocurrency wallets worth around US$8 million.
After the major exploit that drained Solana cryptocurrency wallets that are worth millions of US dollars, the high-performance blockchain's administrators wanted to assure their clients that there is zero proof that hardware cryptocurrency wallets got affected.
They affirmed that engineers from multiple ecosystems are probing the drained virtual currency wallets on Solana with the assistance of several security companies.
Solana's administrators strongly advised users not to reuse their seed phrases on a hardware cryptocurrency wallet and instead make new seed phrases. They also encouraged their customers to utilize hardware virtual currency wallets.
Solana's management cited that users should treat drained crypto-asset wallets as abandoned and compromised. Solana is a popular blockchain.
It supports builders worldwide who create virtual currency applications that scale today. The Solana blockchain features the $SOL cryptocurrency that trades at exactly US$39.14 apiece at the time of writing this cryptocurrency-related report, per Coinmarketcap.
The cyberattack on Solana happened as virtual currency service Nomad suffered a "chaotic" hacking incident. The hackers drained nearly US$200 million in digital funds from the company within a few hours.
We find the latest hacking incident affecting the Solana network truly concerning. We also believe it is best for our followers to know about this cyberattack to stay fully aware of the negative events transpiring in the cryptocurrency space.
We recommend Solana customers heed the advice of the blockchain company's management. We also suggest they do not panic since hacking incidences like these can get resolved after some time.
We want to inform our followers that this latest cyberattack on Solana Network is a cautionary tale.
We advise them to be careful when investing and recommend investing small to prevent them from suffering the consequences of their hard-earned investment funds getting drained by unscrupulous online actors.