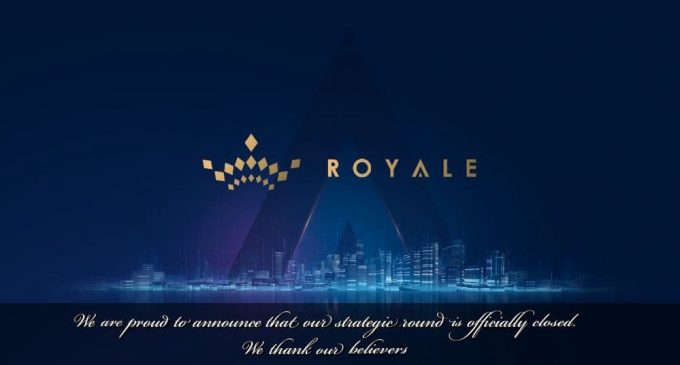 Royale Finance has entered into a strategic partnership with Boson Protocol. This new collaboration permits iGaming consumers to buy real-world merchandise for the first time using cryptocurrency. In light of this development, Giorgio Andrews has expressed his positive sentiments with his firm's new cooperation.
He said that centralization has suppressed innovation in many industries, and most notably in the iGaming business. He relayed that, with the help of emerging technology like what Boson Protocol leverages, the iGaming industry gets a new life.
Furthermore, Andrews remarked that Royale Finance's new alliance with Boson Protocol signifies a breakthrough that would revolutionize the manner people interact with the gaming world. Royale Finance's chief executive officer explained that players would relish buying real-world products in-game without getting inconvenienced by the need to convert the cryptocurrency to fiat currency.
Andrews also affirmed that Boson Protocol and Royale Finance's deal makes cryptocurrencies usable in the practical world as they are in gamers' preferred virtual spaces. We are pleased to learn about Mr. Andrews's perspectives regarding his firm's latest cooperation with Boson Protocol. We also support him for his approval of using cryptocurrencies in businesses, and in this case, in the iGaming sector.
Based on the news posted online by AiThority, a portal focused on delivering the latest reports and information about Artificial Intelligence, Machine Learning, and blockchain technology, Boson Protocol targets creating a decentralized commerce ecosystem. Moreover, it aims to enable the autonomous exchange of digital value for physical services and products.
Boson Protocol wants to decrease trust, cost, and arbitration, and its collaboration with Royale Finance is reportedly a significant step in the decentralized commerce scene. The partnership enables iGaming players to use the cryptocurrencies they have stored in their wallets or earned in games without using off-ramp solutions.
Royale Finance works for the iGaming industry by serving as a cross-chain DeFi solution. Its goal is to combine iGaming with Decentralized Finance, making it more effortless for game developers to access liquidity and address trust and security loopholes in digital gaming. Royale Finance also facilitates iGaming business people to bootstrap ingenuity with blockchain technology's transparency and security.
Its in-house token, $ROYA, is trading at $0.6665 at the time of writing, per Coinmarketcap.com. Boson Protocol and Royal Finance's new cooperation clearly demonstrates that cryptocurrency usage is making headway in the digital gaming scene. We believe that more companies will also band together and affirm their support and preference for using digital currencies like $ROYA over fiat money in the coming years.
With these possibilities, we are quite pleased to note that we are moving away from conventional ways of transacting towards more convenient and decentralized ones. Additionally, we believe that Royale Finance and its token $ROYA will become more known to DeFi and iGaming enthusiasts with their new collaboration with Boson Protocol.
After all, iGaming is a fast-growing sector. By 2025, the digital gaming business is expected to be worth $100 billion, and both Royale Finance and Boson Protocol's clients and administrators can benefit from this promising industry in the long run.