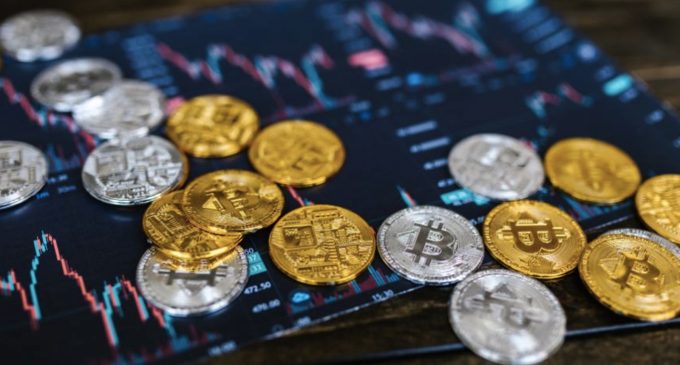 Revolut confirmed another push for its investment products with the addition of 22 cryptocurrencies as among its offerings for virtual currency traders based in the United Kingdom and the European Economic Area or EEA.
This London-headquartered financial technology platform's cryptocurrency offerings reach over 80 virtual currencies supported in the application with these new crypto-asset releases, representing a growth of eight times compared to last year's beginning.
We are excited to learn about Revolut's new cryptocurrency offerings. We want to share this update with our followers because we believe they will also find it interesting.
We also think our readers may be Revolut customers who want to invest in the British financial technology firm's new virtual currency offerings, so we are sharing this report with them via our website.
According to the August 3, 2022 news posted online by The Armchair Trader, an online source for the latest stock market picks on British and international shares, alternative investment ideas, commodities, and foreign currencies, Revolut included 22 more crypto-tokens in its investment products.
These new virtual asset offerings comprise two decentralized or DeFi tokens: Ethereum Classic or $ETC and Request or $REQ. Revolut's clients can also invest in the Metaverse token ApeCoin or $APE.
Besides these three crypto-assets, Revolut lets customers in the EEA and the United Kingdom trade a robust collection of other cryptocurrencies. They comprise the following virtual assets:
1. Ampleforth Governance Token or $FORTH
2. Avalanche or $AVAX
3. Axie Infinity or $AXS
4. Biconomy or $BICO
5. Clover or $CLV
6. COTI or $COTI
7. Cronos or $CRO
8. Dash or $DASH
9. Enzyme or $MLN
10. Ethereum Name Service or $ENS
11. Flow or $FLOW
12. Gala or $GALA
13. IDEX or $IDEX
14. Immutable X or $IMX
15. JasmyCoin or $JASMY
16. Perpetual Protocol or $PERP
17. Ren or $REN
18. Spell Token or $SPELL
19. The Sandbox or $SAND
Customers can avail themselves of all these 22 crypto-tokens in all of Revolut's plans. Moreover, the standard customers of the British financial technology company founded in 2015 can upgrade to paid plans.
With this option, interested clients can relish lower commissions. Revolut's cryptocurrency clients can invest in crypto-tokens from US$1.
Cryptocurrency is an increasingly popular feature of Revolut, which also offers a wide range of financial products through its "financial superapplication."
Emil Urmanshin affirmed that the addition of 22 cryptocurrencies to Revolut's offerings marks another massive year for virtual currency.
The Cryptocurrency General Manager at the British financial service provider pointed out that they at Revolut have given a huge boost to their offering.
Urmanshin said they performed this important step while empowering clients to take more control of their finances. He added that they gave their customers safe access to new tools and services being constructed in the virtual currency space.
We certainly feel glad about Revolut's new cryptocurrency offerings. Being a financial technology company, Revolut provides its clients with many financial solutions.
Besides cryptocurrencies, these financial services consist of foreign currency exchange, commodities, virtual cards, interest-bearing "vaults", Apple Pay, debit cards, and commission-free stock market trading.
We think the 22 virtual assets added to Revolut's product line will entice more clients and certainly boost this financial technology firm's operations.