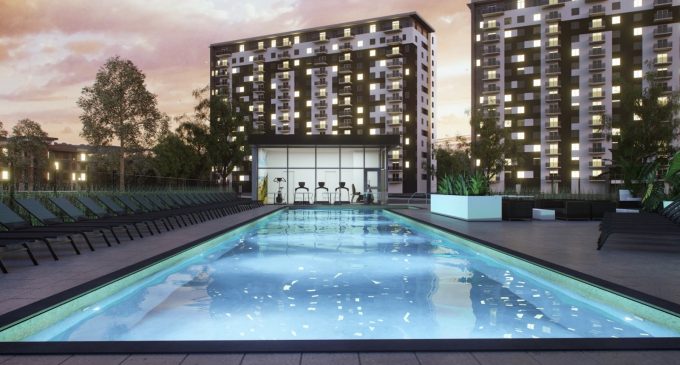 Skyblu Condos is a high-end residential project located in Cité Mirabel, Quebec, Canada. Its management announced they would permit clients to buy their condominium unit offerings with virtual currencies like Bitcoin.
We are interested to discover how the real estate sector benefits from crypto-assets. We think our readers will also feel similarly when they read this news about Skyblu Condos, so we are posting this news article on our portal.
According to the report posted online by Crypto Economy, an online source for the latest updates on Bitcoin, cryptocurrencies, and blockchain technology, Skyblu Condos lets homebuyers purchase a condominium unit with Bitcoin.
This flagship cryptocurrency with the shorthand $BTC trades at exactly US$20,160.51 at the time of writing this report based on the trading price information posted on Coinmarketcap.
Skyblu Condos's condominiums include three twin towers. In the Laurentians region in 2020, this commercial real estate development company's first-ever tower became the highest residential building.
Moreover, the Association de la Construction du Québec or ACQ recognized Skyblu Condos as the "Prix Construire" winner this 2022 for the high-rise condominium category.
Skyblu Condos's management believes cryptocurrency's mass adoption should take place at the earliest time. They cited that the virtual currency ecosystem is dependable and secure, eliminating many intermediaries in a transaction.
The Quebec-based commercial real estate development company also affirmed that many consumers would benefit from blockchain technology and cryptocurrency at the end of the line, including those in real estate.
Based on the official blog post, Dello is a Montreal-based financial technology firm that will power Skyblu Condos's virtual currency transactions.
Its cryptocurrency point-of-sale or POS systems will enable the real estate business to honor virtual currency payments and receive a settlement in cash directly to this client's bank account.
Ray Junior Courtemanche is the real estate developer behind Skyblu Condos. He confirmed his company would accept Bitcoin for its condominium units for sale.
Courtemanche gave a statement last Tuesday, July 12, citing that the international economy is inevitably moving towards a digital ecosystem. He remarked that everything today, including money transfers and investments, is going paperless.
The Canadian real estate developer and Skyblu Condos administrator stressed that an increasing number of people are turning to virtual currencies nowadays.
Courtemanche relayed that he was merely waiting for an effective and straightforward technique to be able to accept crypto-assets in his company.
He added that he learned the solution existed in his location, Quebec, and that he was sold on such an idea at that time.
We are certainly glad to learn about Skyblu Condos and its latest cryptocurrency payment adoption. We agree that the virtual asset industry is revolutionizing the business world, including the industries of real estate, finance, technology, and many others.
We want to congratulate Skyblu Condos for its latest initiative involving honoring crypto-asset payments.
We believe more companies will follow suit later as commercial establishments, governments, and financial institutions acknowledge cryptocurrencies as acceptable payment methods.