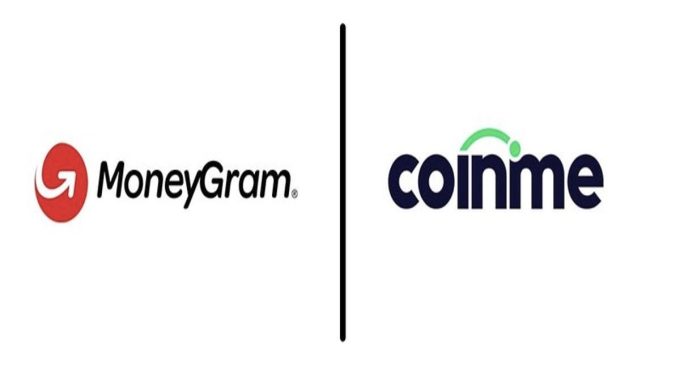 MoneyGram and Coinme confirmed that they intend to expand to international markets. Both financial service providers cited that they presently have additional initiatives in the pipeline.
This development comes as MoneyGram and Coinme have announced this week that the former is taking an ownership stake in the Seattle, Washington-based cash-to-Bitcoin startup.
We find this news about the alliance between MoneyGram and Coinme getting stronger as an auspicious report this new year.
MoneyGram is a premier financial service firm best known for its wire transfer business, and we think its collaboration with Coinme and its latest acquisition of a minor stake in it will benefit many cryptocurrency enthusiasts in the US Mainland and soon from abroad.
MoneyGram's management did not specify its investment's size in Coinme. However, it estimated it had acquired a 4-percent ownership stake in the cryptocurrency platform, which operates in 48 US states and converts cash into Bitcoin.
Moreover, the Dallas, Texas-based MoneyGram indicated that its investment closes Coinme's Series A financing round, according to the report posted online by The Dallas Morning News, a news outlet based in Texas, United States.
Alexander Holmes said in a statement that they at MoneyGram International, Incorporated continue to be bullish on their capability to operate as a compliant bridge linking local fiat currency to digital assets.
The chief executive officer and chairman of the cross-border, peer-to-peer or P2P payments and money transfer company also remarked that they continue to look on the bright side of the massive opportunities in the ever-growing cryptocurrency world.
Holmes relayed that MoneyGram's cash-to-Bitcoin offering with Coinme opened their enterprise to a new client segment and that they could not be happier with their progress. MoneyGram's management cited that this effort is a component of its strategy to become a digital leader in the payments business.
Finally, Holmes pointed out that collaborations with startups like Coinme will further their position as the industry leader in using blockchain and similar technologies as they accelerate their innovation efforts.
We feel excited to learn about the business partnership between MoneyGram and Coinme getting more robust as this year commenced. We learned that Coinme had built a virtual currency exchange network consisting of ATMs and Coinstar kiosks.
Furthermore, we gathered that MoneyGram and Coinme's initial collaboration began last May 2021. Such a tie-up has allowed clients to sell or purchase Bitcoin with cash at over 12,000 brick-and-mortar locations across the United States.
Customers settle charges varying from US$2.75 to US$5.75 per transaction. We have observed that many companies in the financial service sector like MoneyGram and Coinme and other industries have banded together lately to offer cryptocurrency services.
These firms are not just those based in the United States but also overseas. With the latest initiatives of MoneyGram and Coinme, we think companies collaborating to offer cryptocurrency-related services will increase in the coming years.
We fervently believe in this possibility happening as these virtual assets become more well-received and accepted by individual investors and institutions worldwide.