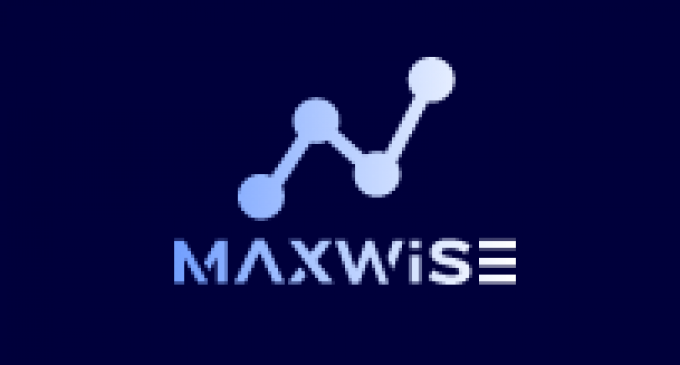 Company's Highlights
MaxWise is another cryptocurrency trading platform designed by a team of passionate people about the global digital asset markets, wanting to deliver the best services. Focused on the complete customer satisfaction, this is a brand that looks to be a trusted partner in 2021 and beyond.
Starting an account with MaxWise is simple and convenient for most people, which is why our attention today will be on this platform and some of the main reasons why it is suitable to use when trading crypto.
The cryptocurrency markets are still dynamic and exciting, facilitating more people getting into the industry to take advantage of price movements across the board. When using MaxWise, a large spectrum of opportunities is being unfolded, as we're about to see with regards to the crypto asset coverage.
Cryptocurrency Instruments
Thanks to an extensive selection of cryptocurrencies, MaxWise manages to bring many different altcoins closer to the wider public. All you have to do is select the right instruments from the platform and trade them, by predicting the current trend and future price movements. We've already been accustomed to the idea that large brands are reluctant to upgrade their crypto offer and when working with them, we'll be limited only to some of the largest tokens – Bitcoin, Ether, or XRP.
However, Maxwise managed to take things to a different level, covering tens of different cryptocurrencies on its platform. You can diversify away from the above-mentioned tokens and gain exposure to some of the promising altcoins such as EOS, Dash, Ethereum Classic, Polkadot, Theta, Uniswap, or Chainlink.
In this case, you'll be dealing with a trading platform focused solely on crypto and the services offered are specifically tailored for this market. It is possible to use margin, there are no trading commissions, and trading costs are flexible, depending on market volatility and instrument.
Trading Platform
To provide a superior cryptocurrency trading experience, MaxWise relies on a platform optimized for both mobile and desktop/laptop, enabling 24/7 trading on any type of device. The goal of the company is to facilitate access to crypto from the comfort of your place, using a friendly interface that should not be challenging even for the first starters.
Delivering excellent usability, stability, swift trade execution, and strong account safety, the MaxWise platform lets you enjoy diverse market analysis and charting tools, dedicated account support, and last but not least, competitive market rates.
Based on the company's claims, the platform is merging security with performance, to provide an optimized solution for the crypto market. For those people wanting to get the most complete trading experience, MaxWise has implemented various analytical tools, trying to increase your edge as a cryptocurrency trader.
MaxWise Account
This is a complete cryptocurrency trading solution and getting access to it will imply a simple account opening process. You can start now in 3 easy steps:
– Register your account and verify your identity for complete security
– Choose the digital currency you wish to trade and open positions
– Enjoy swift order execution with total reliability and full support.
Another important aspect to consider is that MaxWise accepts customers from all around the world, wanting to reach a very broad audience of people interested to join the world of cryptocurrencies. That is why the company supports some of the most popular payment methods in the world (credit/debit card or wire transfer) and lets customers choose between 3 different account currencies (EUR, USD, or GBP).
Special Features
The most important features when trading crypto via MaxWise are the extensive list of cryptocurrencies available, the personalized trading platform, customized customer support, increased account safety, and transparency. On top of that, the brand is also constantly offering educational resources on its blog, which is where people can find valuable information on topics like trading cryptocurrencies, account safety, or how to start trading. Most of the articles are intended for beginners wanting to learn the basics.
Pros
– An extensive list of cryptocurrency instruments available
– An easy-to-use interface, suited for all types of traders
– Enjoy professional support for all trading concerns
Cons
– There are no advanced educational resources available
– Android app not available
– MT5 platform not available
Summary
Trading the most liquid digital assets with a trusted and secure partner is now more important than ever, as many large cryptocurrencies are trading around their all-time highs and volatility remains elevated. MaxWise is aware of these requirements and has managed to assemble a tailored crypto trading offer that should meet the demands of retail individuals wanting to be 100% focused on this market.
Based on our analysis, MaxWise can be included among the trusted crypto trading platforms, as we've seen how many benefits are available when opening an account with this brand.