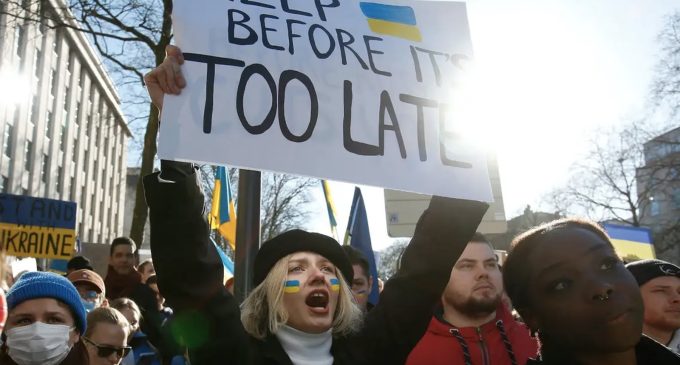 Mykhailo Fedorov recently expressed his gratitude for the outpouring of cryptocurrency donations for Ukraine amid the Eastern European country's ongoing armed conflict with Russia.
He is the Ukrainian Deputy Prime Minister who delivered his message of thanks via Twitter. We find this virtual currency-related news relevant, which is about a Ukrainian government official thanking the benefactors for their cryptocurrency donations for Ukraine.
We are sharing this report on our portal because we believe it can enable our readers to learn more about cryptocurrencies' many use cases.
Based on the report posted online by business and finance news outlet The Financial Express, Fedorov thanked all the donors from the global virtual currency community for supporting Ukraine.
He lauded the latter for their continued help. Fedorov said in his Twitter message that each night vision device, bulletproof vest, and helmet have helped save the Ukrainian soldiers' lives.
Therefore, he affirmed that Ukraine's supporters must carry on backing the embattled country's defenders.
The Ukrainian Deputy Prime Minister confirmed that the cryptocurrency donations for Ukraine amounted to a staggering US$54 million. This multi-million-dollar virtual currency fund was channeled via Aid For Ukraine.
The latter is a Ukrainian government-run project. Aid For Ukraine works by depositing the cryptocurrency donations for Ukraine into FTX.
Then, the latter, which is a cryptocurrency exchange, subsequently withdraws the funds and transfers them to the National Bank of Ukraine, the Eastern European country's central bank.
Alex Bornyakov is Ukraine's Deputy Minister of Digital Transformation. He pointed out that virtual currency plays an important role in his country's defense.
The Ukrainian Ministry of Digital Transformation revealed that the majority of the US$54-million cryptocurrency donations for Ukraine received by Aid for Ukraine came in the form of 10,190 Ether or $ETH, which are valued at US$18.7 million.
The financial assistance also came in the form of 595 Bitcoin or $BTC, which are valued at US$13.9 million, USD Coin or $USDC, valued at US$2.2 million, and Tether or $USDT, valued at US$10.4 million.
The cryptocurrency donations for Ukraine comprise various military and medical supplies. They include US$5.2 million for media campaigns opposing the war and US$6.9 million for armored vests.
Furthermore, Ukraine's armed forces received US$3.8 million for field rations and US$5 million for the Ukrainian Ministry of Defense's weapons.
The cryptocurrency donations for Ukraine helped acquire unmanned aerial vehicles or UAVs frequently used to plan attacks and identify enemy forces.
They cost US$11.8 million and were bought with virtual currency payments for military weapons, gear, and other combat supplies.
We are glad about the cryptocurrency donations for Ukraine that the Eastern European nation has received in recent months. We are certainly not in favor of battles among nations.
We merely want to remark that this report regarding the astonishing amount of cryptocurrency donations for Ukraine indicates that blockchain technology and crypto-assets are influential and highly useful in many fields today.