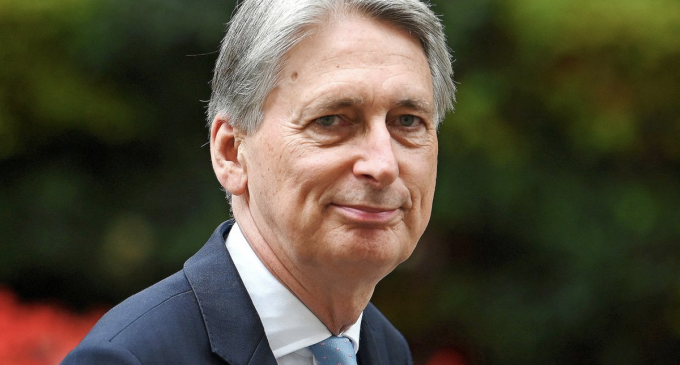 British politician Philip Hammond has joined London-based cryptocurrency trading company Copper.co as an adviser. This life peer's new virtual currency role took immediate effect on Monday.
We are interested in sharing this cryptocurrency-related report with our readers. We know Baron Hammond of Runnymede as an early supporter of crypto-assets, including Bitcoin.
We believe his latest step of taking on the adviser role at Copper will considerably benefit his country. Plus, we think other nations and groups can gain useful insights regarding virtual currency trading and investing from him.
Based on the news posted online by British news and media website The Guardian, Hammond was the Chancellor of the Exchequer from 2016 to 2019. During his stint, he had called for light-touch regulations for virtual currencies.
In 2018, Hammond affirmed that he is interested in Bitcoin. He explained that the United Kingdom's central bank, The Bank of England, had been leading on looking at this flagship cryptocurrency.
Lord Hammond, who also served as British foreign secretary, relayed that the most significant matter in cryptocurrency regulation is not inadvertently constraining the blockchain technology's potential. He described the underlying technology in crypto-assets as possessing a wider and more important application.
Copper confirmed that Hammond would concentrate on promoting the United Kingdom as an international leader in virtual asset technology. This cryptocurrency trading firm founded in 2018 recently declared plans to expand into Asia and the United States.
Moreover, Copper secured £55 million, or approximately US$75 million at the time of writing, worth of investment from venture capital companies Target Global and Dawn Capital and the British billionaire hedge fund manager Alan Howard.
Dmitry Tokarev remarked that they at Copper desire to drive expansion in their customer base within a regulatory framework, which would permit them to thrive internationally from their London headquarters.
Copper's chief executive officer added that with Lord Hammond's expertise adding to their team's strength, they at Copper look forward to expanding their cryptocurrency trading firm and further enhancing the United Kingdom's virtual asset technology products and services.
After taking on the advising role at Copper, Hammond said that this cryptocurrency trading company is an authentic pioneer of crypto-asset investment technology. The former Chancellor of the Exchequer relayed that the truly thrilling opportunity, however, lied in the cryptocurrency technology's application in revolutionizing the delivery of financial services.
Hammond affirmed that they at Copper would secure the United Kingdom's international leadership in the crypto-asset field for decades ahead if they could bring together Britain's best, which are the business people, regulators, industry leaders, and the government, in making and enabling a blockchain-based ecosystem for financial services.
Similar to Lord Hammond, we also feel excited as he assumed his advisory role at Copper. Being a former government official with proficiency in finance, we believe the former chancellor can share his insightful ideas regarding how cryptocurrencies can be rendered useful for the benefit of the United Kingdom, and we believe other countries can learn from this British politician.