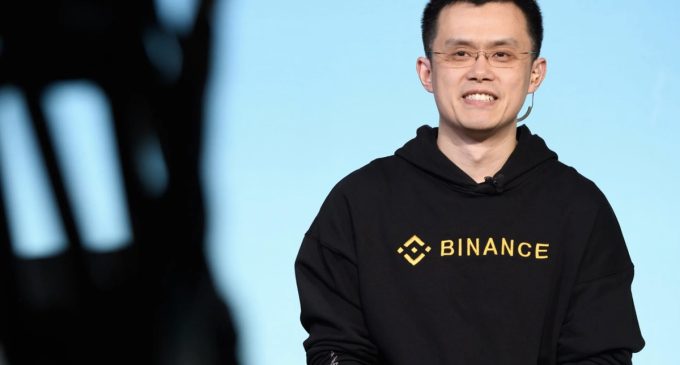 Binance CEO Changpeng Zhao affirmed that he plans to give away most of his fortune to charity. His statement comes as reports regarding his net worth were published early this week.
We find it heartwarming to learn about Binance CEO Changpeng Zhao's plans for the vast majority of his wealth. We think accomplished cryptocurrency billionaires like him deserve commendation for thinking about the common good rather than sheer profit-making and selfish financial gains.
According to the news posted online by the multinational business magazine Fortune, Zhao pointed out that he is personally financially free. He remarked that he does not need considerable sums of money and could keep his lifestyle the way it is at this time.
In November 2021, the Associated Press took note of the Binance CEO's intention of donating most of his fortune to charitable organizations. Zhao, who is known as "CZ" in cryptocurrency circles, remarked that he does intend to donate most of his wealth, similar to what many affluent founders or business people did, from American business magnate and philanthropist John Rockefeller, Sr. until today.
The 44-year-old Chinese-Canadian business executive added that he plans to give away 90 to 99 percent of his fortune. Forbes placed Zhao's stake in Binance at 30 percent and estimated his net worth in April 2021 at US$1.9 billion.
Meanwhile, Bloomberg computed yesterday, Monday, January 10, that Zhao's net worth is US$96 billion, and this figure would make him the 11th richest person in the world. 
This new estimate of the Binance CEO's net worth claims that he is the world's richest cryptocurrency billionaire, with a net worth rivaling the sums amassed by technology billionaires Mark Zuckerberg, Elon Musk, Bill Gates, and Jeff Bezos.
Zhao is now sandwiched on the Bloomberg Billionaires Index between number 12, Mukesh Ambani, the chief executive officer of Indian conglomerate Reliance Industries, and number 10, Larry Ellison, co-founder of Oracle who is worth an estimated US$107 billion.
Bloomberg cited that its estimate of the Binance CEO's net worth is based on Zhao's Binance stake. The business and finance news outlet reported that the virtual currency exchange generated north of US$20 billion in revenue last year and that Zhao owns 90 percent of Binance's shares, per a review of the company's regulatory filings.
Zhao has not publicly commented on his personal cryptocurrency holdings' size. However, last November, he informed the Associated Press that his personal holdings make up the "majority" of his net worth.
We think Binance CEO Changpeng Zhao's intent to donate most of his wealth to needy people is highly laudable. We believe he is truly making a positive difference in this world in his own way.
We want to inform cryptocurrency naysayers who believe cryptocurrencies and their proponents are fraudsters that their beliefs are not at all true. 
There are cryptocurrency billionaires like Binance CEO Changpeng Zhao, who may have intended to amass disproportionate amounts of money but with helping the people in need and improving his community and the world in his mind.