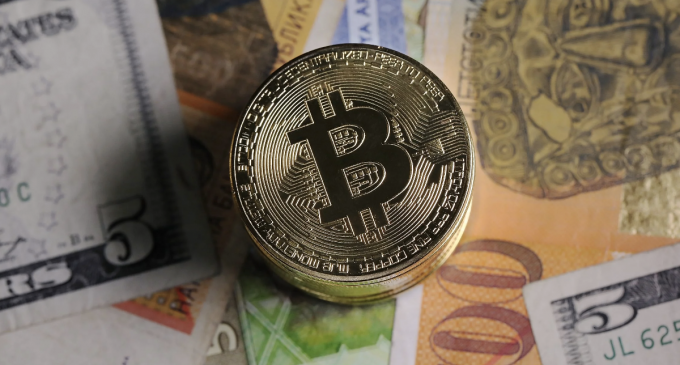 Rishi Sunak has stated that Britcoin would exist side-by-side with the British pound sterling. The United Kingdom's Chancellor of the Exchequer delivered his insights as the country is looking at the possibility of introducing its own digital currency after 2025. 
We are quite eager to share this virtual currency-related report with our readers. We think the United Kingdom is responding to the present trend of many nations already launching their national digital currencies with varying levels of success.
Based on the report posted online by iExpats, a financial news source for expatriates' investment endeavors, Sunak said that Britcoin would not replace the British pound sterling. 
He relayed that the potential British digital currency would coexist with the United Kingdom's official currency. Britcoin is essentially a stable coin. 
This property means that it is a virtual currency pegged to the British pound sterling's value, even though the format is digital. Moreover, there would be no Britcoin notes or cash that would be issued to the public. 
As a stable coin, Britcoin would be like Tether, the most popular stable coin today, which is pegged to the US dollar's value. Commercial transactions between the Bank of England and other banking institutions are presently digital.
However, electronic consumer spending still involves switching money between one bank account and another for each transaction. With this reality, Britcoin would eliminate the middlemen.
This potential British digital currency would also permit consumers to directly call on funds held in a central bank account. Britcoin's developers target making payments faster, more straightforward, and more affordable for consumers and businesses. 
Sunak's statement comes as the Bank of England and Her Majesty's Treasury announced that plans are afoot to launch Britcoin being the United Kingdom's own official digital currency. The two government institutions are preparing a consultation early next year.
This paper lays out the British government's perspective of offering a national virtual currency, which is a retail central bank digital currency snappily named the United Kingdom central bank-backed digital currency or Britcoin.
Furthermore, the Bank of England and Her Majesty's Treasury's consultation is intended as a roadmap, elaborating the advantages, disadvantages, features, and efforts needed to introduce Britcoin to the consumers. We are delighted and will support the potential launch of Britcoin in the United Kingdom until at least 2025.
We gathered that many countries today already have their own digital currencies. The most prominent and active virtual currencies are J-Coin of Japan, Emcash of Dubai, and E-Krona of Sweden.
We also learned about the national digital currencies Crypytoruble of Russia, Petro of Venezuela, and Estcoin of Estonia. Although at the time of writing, the United Kingdom is still in the process of contemplating and studying the launch of Britcoin, we believe this development already marks the British government's willingness to at least look at the likelihood of introducing Britcoin as a national digital currency. 
Additionally, we think the United Kingdom is on its way toward officially introducing this virtual currency within the next five to ten years. After all, we understand that the financial world is greatly moving towards digitalized operations. 
We do not think the United Kingdom will forever stick to using conventional financial instruments such as the fiat British pound sterling, credit and debit cards, cheques, and the likes. In our view, this Western European country will follow other nations that already have their own digital currencies.