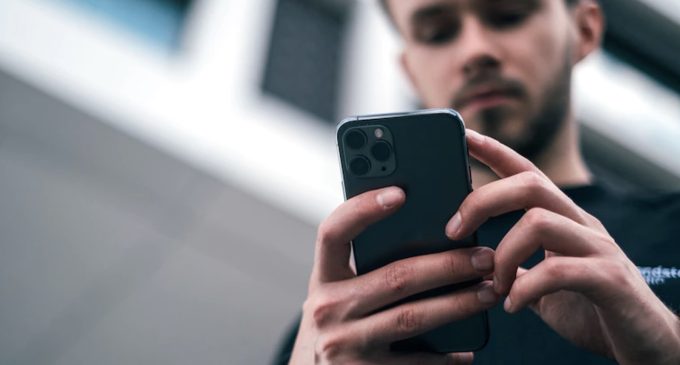 The Federal Bureau of Investigation or FBI has issued its warning to consumers, advising them to be extra careful when downloading virtual currency investment software.
The United States' principal federal law enforcement unit cautioned that many of these computer programs claiming to function as mobile applications for investment are bogus cryptocurrency applications.
We think our followers can embark on a safe cryptocurrency investment journey if they read this latest news about bogus cryptocurrency applications.
It involves the FBI warning investors not to let their guard down when encountering attractive digital software that poses as investment opportunities for they can get scammed.
Based on the report posted online by TechRadar, an online source for the latest technology news, reviews, buying deals, and advice, the FBI urged American citizens to be more cautious when downloading virtual currency applications that its developers claim as for investing.
Moreover, it advised the public to have two-factor authentication enabled on their accounts and always ensure they only download mobile applications from lawful repositories like those of Apple and Google.
The FBI cited that cybercriminals had, so far, scammed 244 victims out of US$42.7 million. It relayed that it had observed these felons contacting United States-based investors.
The United States' domestic security and intelligence service department added that these cybercriminals fraudulently offer what they claim as legal cryptocurrency investment services.
They convince unwitting investors to download the bogus cryptocurrency applications for investment on their digital devices.
According to the FBI, fraudsters have used phony computer software with increasing success over time to defraud their victims of their crypto-assets.
The United States' principal federal law enforcement agency pointed its finger toward two developers of unique bogus cryptocurrency applications as some of the primary culprits, while there are bound to be more of them.
They are Yibit which has been active since October 2021, and Supayos, which has been active since November 2021.
The FBI cited these two bogus cryptocurrency applications' operators managed to persuade credulous retail investors to deposit their hard-earned investment funds into their designed programs for investment.
However, later these swindlers would withdraw their unsuspecting preys' money for themselves via the fake investment software they created for their robbery pursuits.
Furthermore, some cybercriminals have impersonated the US Government and financial institutions since late last year with the same objective of scamming impressionable consumers.
We want to thank the United States Federal Bureau of Investigation for its latest warning to consumers. We agree scammers have employed fake cryptocurrency applications for investment to dupe unsuspecting victims.
We gathered from the United States Federal Trade Commission that over 46,000 consumers got defrauded out of their hard-earned virtual currencies for a total of more than US$1 billion in the past year and a half.
Many of them downloaded sham cryptocurrency applications for investment which they discovered via a post, message, or advertisement on social media platforms. We recommend our followers heed the FBI's warning.
We also want to inform them that bogus cryptocurrency applications for investment will cease to exist if consumers are smart enough not to believe anyone offering them investment opportunities that appear enticing on the surface and seem too good to be true.