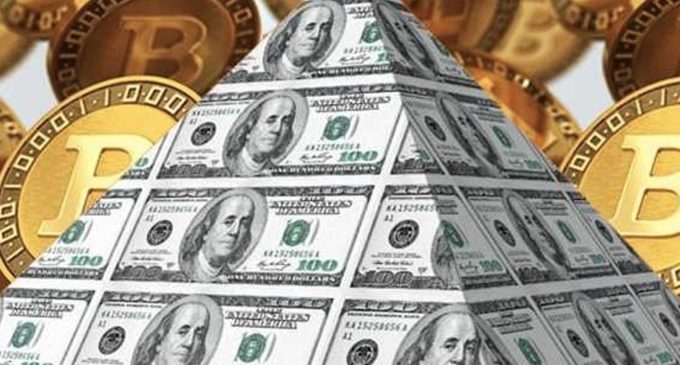 EmpiresX head trader Joshua David Nicholas is facing a maximum penalty of five years in prison. This punishment comes as the cryptocurrency platform operator pleaded guilty to a count of conspiracy to commit a securities scam.
We want to help our readers stay protected in their cryptocurrency investment journeys. We believe we can aid them in safeguarding themselves by sharing this latest report about the EmpiresX virtual currency investment scam on our portal.
EmpiresX is a purported cryptocurrency platform, per the news posted online by the United States Department of Justice.
It turned out to be an international cryptocurrency-based Ponzi scheme in which Nicholas and his cohorts were able to run away with roughly US$100 million from their investors.
The Homeland Security Investigation or HSI-Miami's Special Agent in Charge Anthony Salisbury; Assistant Director Luis Quesada of the Federal Bureau of Investigation or FBI's Criminal Investigative Division; US Attorney Juan Antonio Gonzalez for Florida's Southern District; and Assistant Attorney General Kenneth A. Polite, Jr. of the Justice Department's Criminal Division made the announcement.
The FBI – Miami Field Office and HSI – Miami Field Office are investigating the criminal case. Moreover, Assistant United States Attorney Yisel Valdes for the Southern District of Florida and trial attorneys Sara Hallmark and Kevin Lowell of the Justice Department's Fraud Section are prosecuting the lawsuit.
Nicholas's sentencing date is yet to be scheduled, and a federal district court judge is going to decide any sentence following the consideration of the US Sentencing Guidelines and other statutory factors.
As head trader, Nicholas admitted that he and his collaborators fraudulently promoted EmpiresX by making countless misrepresentations about an alleged proprietary trading robot.
According to court documents, this 28-year-old felon from Stuart, Florida, in the United States also guaranteed fraudulent investment returns to their existing and potential investors in EmpiresX.
Nicholas and his co-conspirators claimed that their cryptocurrency platform operated a trading robot that utilized human and artificial intelligence to maximize lucrativeness for investors.
Nonetheless, EmpiresX operated a Ponzi scheme. Nicholas and his group of swindlers paid earlier investors with funds they gathered from later EmpiresX investors.
Besides, they never signed up nor took steps to register EmpiresX's investment program as a sale and an offering of securities with the United States Securities and Exchange Commission.
Finally, EmpiresX's administrators did not possess a valid exemption from this registration requirement.
The US Department of Justice advised all of the EmpiresX scheme's investor victims to visit the webpage https://www.justice.gov/criminal-vns/crypto-enforcement to identify themselves as possible injured parties.
This step will also help them get more details regarding their prerogatives as scam victims, including the capability to submit a victim impact statement.
We are glad that Mr. Joshua David Nicholas will be penalized for his criminal actions. We gathered that this EmpiresX head trader pleaded guilty last Thursday, September 8, 2022 to conspiracy to commit securities fraud in relation to EmpiresX.
His global cryptocurrency investment fraud scheme successfully amassed an estimated US$100 million from investors. We want to advise our followers to always be very careful in their virtual currency investments.
After all, swindlers like Mr. Nicholas and crypto-asset investment frauds like EmpiresX are rampant today.