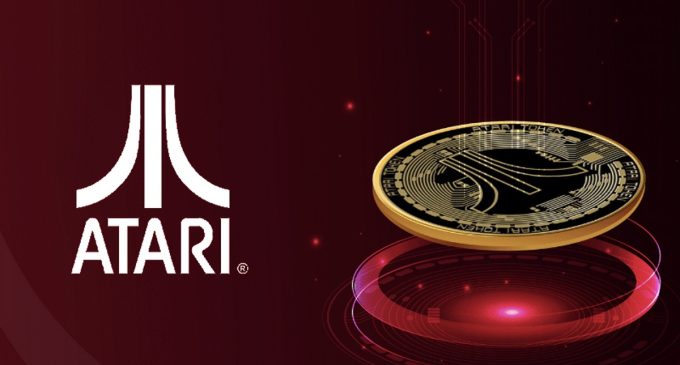 Atari SA confirmed to holders of its Atari Tokens that the virtual assets will continue to exist and are exchangeable for a currency of equal value. 
This week, the French video game holding company's announcement came following its latest severance of ties with its cryptocurrency business partner, ICICB Group Investment LLC. 
We find this cryptocurrency-related report important to share with our readers. We believe reading this news will help them stay properly informed, especially if they are Atari Token holders. 
Based on the update posted online by video game development-focused portal Game Developer, Atari SA will carry on with its cryptocurrency ventures after terminating its joint venture agreement with ICICB Group Investment LLC.
The latter is an investment management company currently based in the United Arab Emirates. ICICB Group Investment LLC is an international investment holding firm. 
It offers funds and fosters projects in various industries, including cryptocurrency trading, security, luxury items, commercial real estate, banking, and consulting. Furthermore, ICICB Group Investment LLC serves clients worldwide and has manifested as Atari SA's partner in licensing the brand name to hotels and casinos. 
This global investment holding company was involved in running the Atari-themed and Ethereum-powered cryptocurrency, Atari Token. Atari SA affirmed that its blockchain unit had taken a snapshot of the Atari Token's present value before it severed ties with ICICB Group Investment LLC. 
The parent organization of Atari, Incorporated and Atari Interactive cited that the Atari Token holders would be able to exchange their cryptocurrency for a currency of equivalent value from its succeeding chain. 
Additionally, the French video game and blockchain technology industry player said that Atari Tokens acquired following that snapshot was taken will be ineligible.
Atari SA advised the cryptocurrency holders that, even though the company shares a name with the virtual asset, it should not be expected or looked to provide guidance on the token's value. 
In its latest press release, the Paris-headquartered current owner of the Atari brand via Atari Interactive stated that it remains enthusiastic about the potential for blockchain technology initiatives despite its premature breakup with its business partner.
Atari SA, which was formerly known as Infogrames Entertainment SA, added that it continues to establish and pursue strategic collaborations and ventures in the cryptocurrency space. Hence, it has decided to distribute a new proprietary token for existing Atari Token holders.
The Atari Token, with the shorthand $ATRI, trades at exactly US$0.01303 at the time of writing, per the cryptocurrency trading price information posted on Coinmarketcap.com. It witnessed minimal success as a financial asset. 
The Atari Token's value tanked 70 percent after it became tradable, and it never quite regained momentum. We find it favorable to learn that the Atari Tokens are swappable after Atari SA cut its ties with ICICB Group Investment LLC this week.
We believe that Atari SA is turning over a new leaf. Since it confirmed its continuous engagement in the blockchain technology sector, we believe the Atari Tokens will also undergo some enhancement or positive transformation in the coming months, to which interested cryptocurrency holders should look forward.