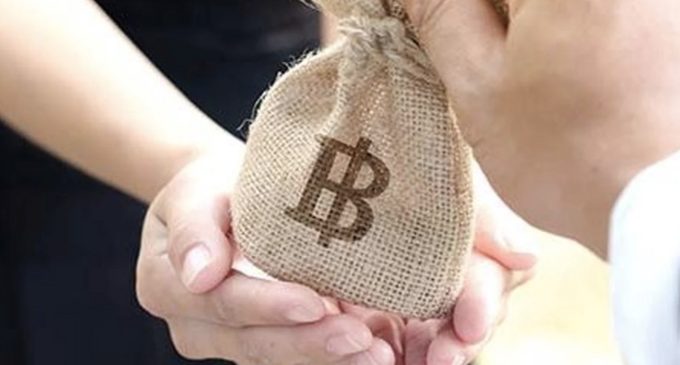 In these highly inflationary times, many consumers look to cryptocurrency loans to help in their personal finances. These amounts of money involve a borrower's virtual currency holdings like Bitcoin, Ether, Litecoin, and so forth.
We think our followers will be further educated about the countless benefits cryptocurrencies provide consumers with this new online discussion. Therefore, we are posting it on our website for their information.
According to the educational article posted online by Forbes Magazine, which delivers relevant updates and information relating to technology, business, lifestyle, leadership, entrepreneurship, and investing, cryptocurrencies carry on becoming more widely understood and accessible to the people.
Hence, consumers are searching for new methods to utilize their crypto-assets. A cryptocurrency loan is among the strategies that permit consumers to employ their virtual currencies.
This kind of funds borrowing arrangement lets consumers use their crypto-assets as collateral by the lender for a secured loan or in exchange for liquidity.
Borrowers with a cryptocurrency loan obligation will get their virtual currencies back at the loan term's end as long as they fulfill the repayment agreement.
A cryptocurrency loan term ranges from one week to over a year. However, the lender can repossess the borrower's crypto-asset holdings to recoup its losses if the borrower defaults.
As for the cryptocurrency loan amount a borrower gets approved for, it is usually the percentage of the virtual asset he pledges as collateral. The amount that a consumer can borrow differs by lender.
Nonetheless, borrowers can usually obtain between 50 to 90 percent of their cryptocurrencies' values. They may also need to provide extra collateral if their cryptocurrency holdings' value plummets while their cryptocurrency loan is open.
Interest rates in a cryptocurrency loan are usually lower than other financing techniques like credit cards and personal loans. For instance, interest rates are in the neighborhood of 0 to 13.9 percent via cryptocurrency loan lender Nexo.
A borrower can take out a cryptocurrency loan but must hold a virtual currency that his preferred lender accepts. He must ensure to confirm this fact with his lender before his virtual currency loan application.
Every lender has its own application procedure, but the general steps involve a borrower first creating an account with his preferred service provider.
Then, he should verify his identity and cryptocurrency holdings. The borrower must select his desired cryptocurrency loan amount based on his collateral and repayment term and then submit his application.
Cryptocurrency lenders usually have fast turnaround times. Borrowers may hear from them immediately and get their funds within one day or 24 hours.
We recommend our readers turn to cryptocurrency loans if they believe they can assist them in their finances.
These secured debt obligations are useful for many legal personal expenditures, such as carrying out the needed repairs at home, covering emergency costs, and paying off debts.