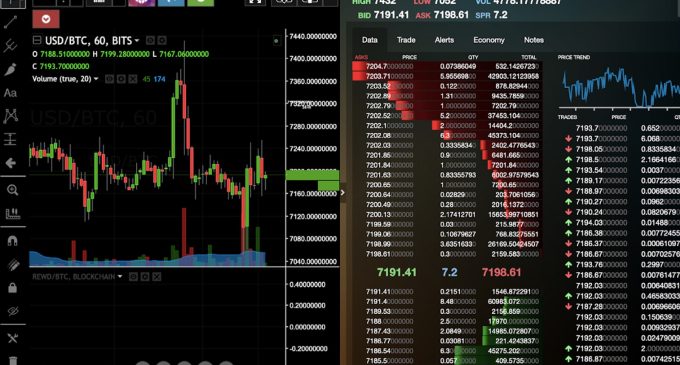 Coinigy confirmed its new Coinigy Cryptocurrency Screener Tool's launch this week. This multi-exchange cryptocurrency trading platform wants virtual currency traders' trading experiences to become more seamless.
We think our loyal readers will appreciate discovering the newly launched Coinigy Cryptocurrency Screener Tool, especially those who are virtual currency investors and traders.
Thus, we are posting this latest news on our portal for their benefit. As an operator of a multi-exchange cryptocurrency trading platform accessible in over 180 countries worldwide, the United States-based Coinigy, which is recently out of beta, is designed for the next-generation crypto-asset traders.
It offers a suite of tools for active traders seeking to consolidate their whole virtual currency investment portfolios under one account.
Furthermore, Coinigy links over 45 cryptocurrency exchanges, including Poloniex, Kucoin, Binance, and Kraken. It also connects Huobi Pro, Bittrex, FTX, Bitfinex, Coinbase Pro, and 8,200 markets and currency pairs.
Coinigy investors can trade in multiple cryptocurrency exchanges and import their virtual asset wallet through the popular Internet-based platform or via the Coinigy application for Android and iOS.
The new Coinigy Cryptocurrency Screener Tool offers virtual asset investors powerful analytics with access to many years of data on more than 8,000 tracked cryptocurrency markets.
This new service enabled Coinigy to make its whole cryptocurrency database publicly available in a move to expand crypto-asset class access.
Additionally, the Coinigy Cryptocurrency Screener Tool is accessible internationally through the Coinigy website.
This new solution lets traders discover trading opportunities and will analyze more than 8,000 markets in cryptocurrency derivatives, spot trading, and decentralized finance.
Markets can be grouped and sorted through various criteria, including consensus algorithms, mining metrics, market capitalization, and many more.
Coinigy adds new metrics every day as it rolls out its whole available dataset to the public, per the update posted on the Internet by independent, real-time news website FinanceFeeds, which delivers the latest reports on financial technology, finance, and the forex and contract for differences trading sectors.
Farid Naib remarked that they are thrilled to power the improved analysis and understanding of the virtual asset markets with their powerful Coinigy Cryptocurrency Screener Tool.
Coinigy's chief executive officer described their new solution as an important mechanism for all professional, active, and day traders.
Naib cited that traders using the new Coinigy Cryptocurrency Screener Tool can tap into a massive dataset covering the entire virtual currency ecosystem that spans almost a decade to identify favorable opportunities and act fast.
We want to congratulate the Coinigy management on the recent introduction of the Coinigy Cryptocurrency Screener Tool to the investing public.
We think this new solution for cryptocurrency derivatives, spot, and decentralized finance will boost Coinigy's operations and surely enhance crypto-asset enthusiasts' investing and trading experiences.