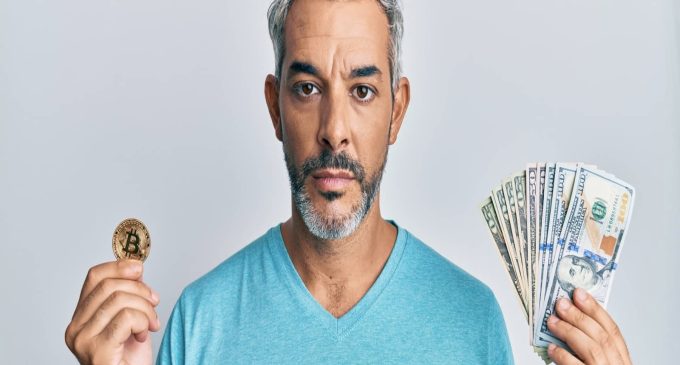 BlueBenx has fired all of its employees, according to media sources. This Brazilian cryptocurrency investment platform, which develops products and solutions related to blockchain technology and cryptocurrencies, reportedly cited that this layoff was essential due to itself being the latest hacking victim.
We want to help our readers stay updated with the new developments in the cryptocurrency space.
We think this report about BlueBenx is significant for them to know, especially if they are among this virtual currency investment company's clients.
Based on the cryptocurrency report posted online by Pymnts.com, which delivers the latest international news and analysis on retail, payments, financial technology, the digital economy, and financial services, BlueBenx terminated all of its workers on the same day that the cyberattack happened.
No information has been shared about this latest hacking incident's nature. Moreover, BlueBenx has already suspended customer withdrawals.
This São Paulo, Brazil-headquartered virtual currency investment platform's management has sent an e-mail message to customers.
BlueBenx confirmed the suspension of withdrawals and the alleged cyberattack that cost this firm more than US$31 million.
Additionally, this cryptocurrency company, which began its operations in 2017, relayed that it might halt withdrawals for six months or more.
BlueBenx's management informed its clients that they suffered a severely aggressive hacking incident in their liquidity pools on the virtual currency network last week.
The cryptocurrency lending platform pointed out that they had commenced their security protocol following their continuous attempts to resolve the problem.
BlueBenx confirmed that it had immediately stopped BlueBenx Finance products' operations. Besides the withdrawals, these offerings consist of transfers, deposits, and redemptions.
The Brazilian Securities and Values Commission investigated BlueBenx earlier this year. This step was because the cryptocurrency investment platform allegedly offered its clients unregistered securities in its investment portfolio.
At the time of writing this report, BlueBenx has not replied to comment requests from various media outlets.
BlueBenx is making the Cross Chain concept a simple and accessible market practice, according to its official website.
We understand that numerous cryptocurrency firms have frozen customer withdrawals and even filed for bankruptcy lately as the trouble in the virtual currency industry has rippled outward.
We feel dismal to learn about BlueBenx firing its workers. We know how challenging this company decision is, which this Brazilian financial technology startup made, especially in these highly inflationary and recessionary times.
We hope BlueBenx will be able to resolve its present issues to assuage the clients. We also hope its terminated staff will receive the essential assistance they need from the virtual currency company.