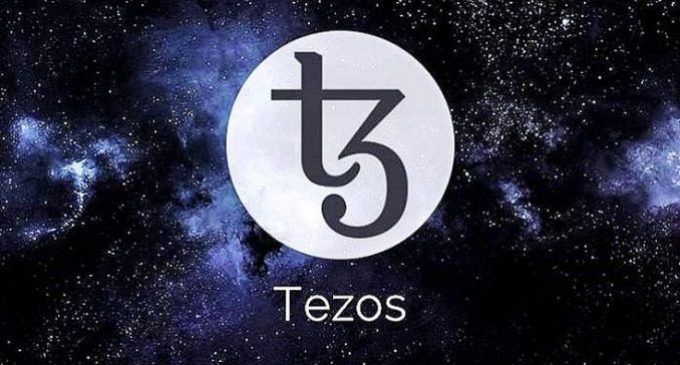 The US branch of the popular Binance exchange announced on March 15th that Tezos (XTZ) will be listed and available for trading starting at 09:00 am EST / 6:00 pm PST. The announcement listed on support.binance.us talks about the Binance.US users' ability to start depositing USD, BUSD, or XTZ to their wallets and trade two pairs based on Tezos.
At the present time, the US exchange only reports around $16.4 million in daily volumes and has support for 53 different cryptocurrency pairs. From popular tokens like Bitcoin, Ether, Litecoin, or XRP, to Neo, IOTA, Ethereum Classic, or Dash, all are available for trading against the US Dollar, Tether, or Bitcoin.
What is Tezos?
Launched in 2014, Tezos is a cryptocurrency project conceived by Arthur and Kathleen Breitman. In July 2017, the project reached an important milestone, after managing to raise $232 million during an ICO. At that time, it was the biggest ICO on record, until Filecoin gained the first spot.
It represents a multi-purpose platform that supports dApps and smart contracts. The main goal of Tezos is to combine a self-corrective protocol and on-chain governance to manage network modifications. XTZ tokens are powering the network and are a result of "baking", a process that rewards "bakers" who put deposits in order to sign and publish blocks. Thus, Tezos is using a delegated Proof-of-Stake protocol and supports Turing complete smart contracts.
Listing on Binance.US – a bullish catalyzer for XTZ?
Starting from today, both XTZ/USD and XTZ/BUSD trading pairs will be available on Binance.US. The news is positive and comes in a period when XTZ is retracing lower, as the entire market continues to erase gains. The XTZ price currently sits around $1.22 according to coinmarketcap.com down from $3.7 on February 19th, when the token had also reached an all-time high.
Despite the recent underperformance, triggered by a global financial panic due to the coronavirus outbreak, Tezos had been one of the leading cryptocurrencies throughout 2019, when the price multiplied by almost 10 folds.
The level of trust received by the project has to do with the previous background of Arthur Breitman, one of the founders. He's an ex-Morgan Stanley analyst, one of the major investment banks on Wall Street. In the short-term, the XTZ price could continue to suffer, as long as the market sentiment will remain bullish. However, after everything settles, the market could embark on a new bull run and erase some of the losses.