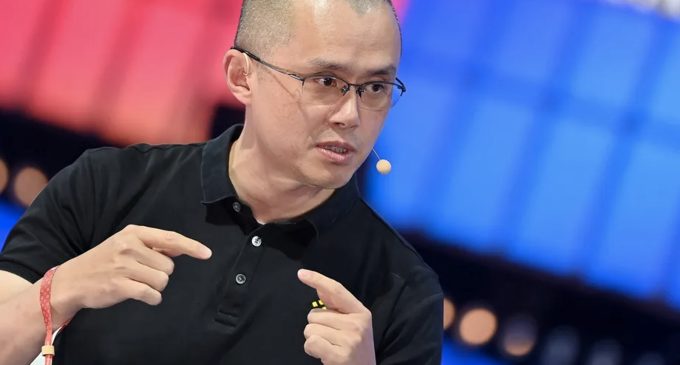 United States – Binance's CEO, Changpeng Zhao, assures the cryptocurrency industry will be okay despite the ongoing crisis of FTX.
Changpeng Zhao, the CEO of Binance, the biggest online crypto exchange, stated on Wednesday, November 16, that he's creating a recovery fund to support people in the crypto industry.
Zhao said that he wants the powerful crypto industry players to defend the good ones that might have an impact in the short term. The CEO mentioned this statement in the interview with Dan Murphy from CNBC during the Abu Dhabi Finance Week.
Zhao also said that the company would only be able to support some if someone handled the project in multiple fonts. He stated that digital assets indicated extreme toughness, implying he didn't anticipate previous turbulence in the crypto industry to cause long-term harm and needed to identify an accurate figure for the recovery fund's size. He provided this statement a week after the company backed out of the agreement to acquire FTX, which proclaimed bankruptcy on Friday, November 11.
Bitcoin's price declined under $17,000 for the first time since 2020. Concerns called "crypto contagion" existed, which might lead to the pitfall of other famous cryptocurrency industries, like Crypto.com. The CEO rejected the claims, stating that it was business as usual for the platform.
The CEO of Binance experienced minimum withdrawals on Monday, November 14, but he stated that it was a part of other drops in the cryptocurrency market. He stated that there's an uptick in withdrawals when the prices drop, yet it's normal.
Zhao stated that he wants to create an organization that might determine best practices across the crypto industry, but it needs more regulation. He said that the crypto industry should adopt regulations. It may not fix everything, but it will diminish it. It's crucial, but they got to have the proper anticipation.
Zhao echoed how there were factors of traditional funding that might support the crypto market to be more controlled and better trusted. However, practices might require to be adapted for their purpose.
The audit and transparency aspects of typical funding might benefit the digital asset industry. However, there are delicate but significant changes that need to be created, as per Zhao. He said the company needs to have a cryptocurrency mindset because too many regulators have a typical mindset.
Brad Garlinghouse, the CEO of Ripple, had a statement before stating that transparency establishes trust and not being regulated means being overstated. He stated that cryptocurrency needs to mature.
Nouriel Roubini, an economist, had a different statement during the interview in the Abu Dhabi Finance Week. He stated that the ecosystem of cryptocurrency and big players is corrupt.