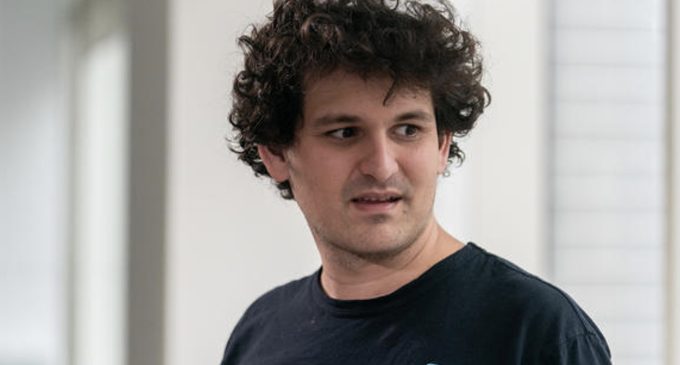 United States – SBF or Sam Bankman-Fried gets extradited to the United States or the US after getting arrested in The Bahamas. Former CEO of crypto trading platform FTX deals with criminal charges concerning the collapse of the company.
According to the authorities in The Bahamas, the founder of FTX, Sam Bankman-Fried, waived his right to contest the deportation. He left a magistrate court in a dark SUV in Nassau. As per Reuters, a plane used to carry the former chief executive left the Bahamas, which was from a secluded airfield by the airport of Nassau.
SBF will land at Westchester County Airport, and he will appear in front of a judge in the US later on Thursday, December 22. Two associates from the same company begged guilty to criminal accusations, which has something to do with the collapse of FTX.
Carolyn Ellison, Alameda Research's past chief executive, and the co-founder of FTX, Gary Wang were the two associates. The accusation was related to fraud, which also contributed to the collapse of FTX, as per Attorney Damian Williams.
SBF agreed to consent to extradition because of his desire to make the appropriate customers whole, as per the affidavit dated December 20. His lawyer said to the judge that SBF was worried to leave. The court hearing ended after the statements.
Manhattan federal prosecutors charged the crypto trading CEO last week with robbing billions of dollars in the customer assets of FTX to use in his losses at a hedge fund, which was Alameda Research. Attorney Williams named the issue as one of the largest funding frauds in American history.
SBF got arrested on a US deportation request in the Bahamas last week, which was where he lived. He stated that he would challenge extradition, yet the report stated that he might reverse his decision. The former FTX CEO acknowledged his risk-management disappointments, yet he doesn't look at it as a criminal liability. His wealth swelled to $20 billion at the peak of the exchange, yet it dropped to $100,000.
On another note, others think cryptocurrency might start the next financial emergency if these assets continue to grow, as per an Indian central bank.
The governor of the Reserve Bank of India, Shaktikanta Das, stated at an event that digital assets have innated risks for the macroeconomic and funding stability. He highlighted the recent FTX issue.
Das shared his main concern where cryptocurrencies don't have fundamental value. He said that he would still cling to his view that cryptocurrency should be banned.