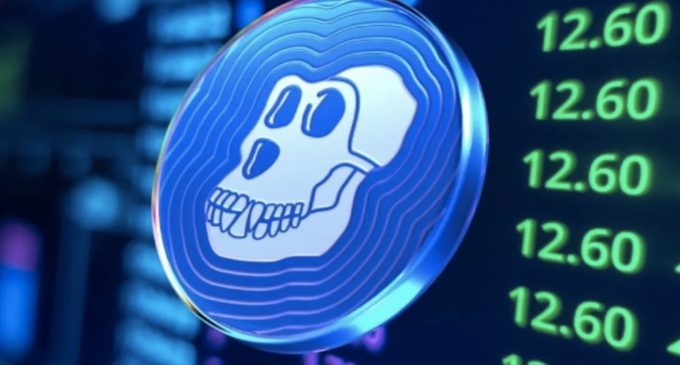 The United States-based stores of Gucci now accept ApeCoin for in-store purchases. This development makes the cryptocurrency tied to the non-fungible token project Bored Ape Yacht Club the twelfth cryptocurrency the luxury brand is honoring as a payment method.
We feel delighted to learn about this report regarding Gucci further embracing virtual currencies by accepting ApeCoin as payment from its US-based customers.
We want to share this update with our readers, especially those who are supporters of the crypto-asset and the luxury fashion label, for we believe they will find it relevant.
Based on the Wednesday, August 3, 2022 report posted online by TechStory, a website delivering news and information about entrepreneurs and startups, ApeCoin is now among the cryptocurrencies Gucci stores in the United States accept as a payment mode.
Gucci confirmed in a tweet yesterday, Tuesday, August 2, 2022, that it is honoring ApeCoin via payment service provider BitPay.
The latter is a virtual currency payment processing company that has collaborated with many leading businesses to facilitate the crypto-asset payment option.
Florence, Italy-based Gucci opened for business in 1921. Since then, it has offered various products.
They include ready-to-wear clothing, fragrances, footwear, and handbags. Additionally, Gucci sells makeup, accessories, and home decorations.
Last May, some Gucci stores in the United States began honoring popular virtual currencies. They comprise Bitcoin, Dogecoin, Ethereum, and Litecoin.
Moreover, customers started to be allowed to pay with Shiba Inu, Wrapped Bitcoin, USD Coin, Tether's USDT, and other US dollar-pegged stablecoins.
Gucci's proclamation of accepting ApeCoin for in-store payments is a component of its Web3 plans.
This event marks the first time a leading fashion brand has commenced accepting the ApeCoin virtual asset – which trades at exactly US$7.30 at the time of writing this news, per the trading price information posted on Coinmarketcap – as a payment option.
Like Gucci, ApeCoin's administrators also announced via Twitter that the Italian high-end luxury fashion house's select United States-based boutiques would start accepting their cryptocurrency.
ApeCoin has witnessed some positive events transpiring in the past month as the cryptocurrency market has gained some momentum. This virtual coin jumped by almost 50 percent.
We want to congratulate Gucci, ApeCoin, and BitPay for their collaboration. We think their alliance is significant as it makes it possible for consumers to relish the convenience of paying with cryptocurrencies when shopping for Gucci merchandise.
We also believe Gucci's acceptance of ApeCoin sends the positive message that cryptocurrencies are, indeed, useful and have many applications, and in this case, it is useful in the retail business sector.