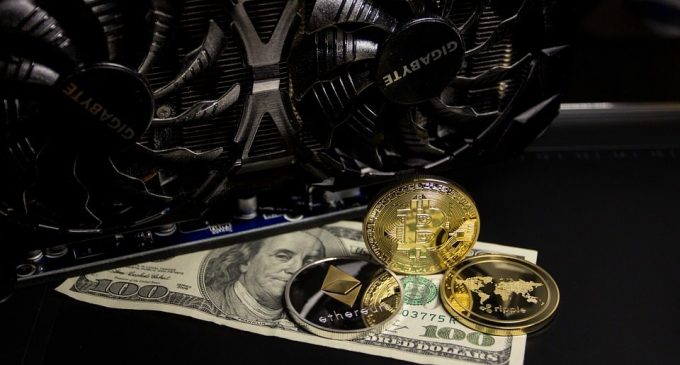 To answer briefly: is a good source of profit. GPU mining had become very popular among cryptocurrency miners for several reasons we will discuss in the following. A few years ago, some hardware manufacturers decided to create a new device just for mining. This way ASICs came to life and changed the way people were mining.
ASICs – good or bad?
However, despite a big hash rate, ASICs represent the riskiest assets used for mining, for the sole reason that communities behind cryptocurrencies had one by one changed their codes in order to block ASICs from mining their coins. This leads to a shrinking number of coins that can be mined with ASICs.
Graphics cards- on the way up
Due to the facts described above, mining with GPUs had become the fashion. It is still used and miners cannot be afraid that they won't be able to use them anymore. Due to this rising demand for GPUs, their manufacturers had seen staggering profits in the first quarter of 2018.
Nvidia, the largest GPU provider in the world, had announced a profit of $3.2 billion just for the first quarter of 2018. AMD, the second GPU provider, announced $81 million in profit, as reported by arstechnica.com. Although the profits are much smaller compared to Nvidia, the company had managed to have 40% higher returns than a year ago.
The CFO of Nvidia had recently stated that "Cryptocurrency demand was again stronger than expected, but we were able to fulfill most of it with crypto-specific GPUs". The company also understands the fact that high demand for GPUs had been linked to rising prices of cryptocurrencies since mid-2017.
However, the situation could change from now, since cryptocurrencies had been under heavy pressure in 2018. Although people are asking if cryptocurrencies could rally again, when it comes to GPU providers, their sales are in line with the trend we see in the price of digital coins.
As compared to a year ago, the price of GPUs had doubled, but they are beginning to show signs of weakening.
Probably the most annoyed people by the rise in popularity of cryptocurrencies are the gamers. Those who want to purchase a GPU for gaming, find themselves forced to pay higher prices just because of the miners. Despite the fluctuations in price, GPU mining will remain more suitable than ASICs, due to lower risks.