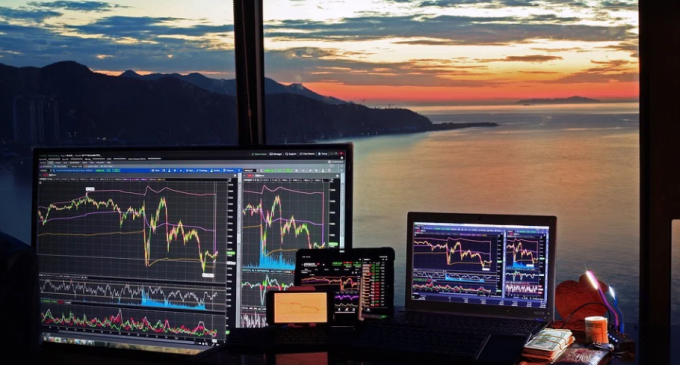 BTCUSD (Coinbase)
The Bitcoin sentiment improved at the end of last week and now the price trades close to $48,000. It formed a base around $41k and since then edged higher impulsively, suggesting there might be scope for more gains in the days ahead.
However, the first resistance level needed to be overcome is located around $48,600 and thus far sellers have been active around it. In case buyers resume and manage to break above it, we suspect Bitcoin might be headed towards $53,000 again, where a temporary top was formed on September 7th.
Keep in mind that the beginning of October is also marked by high uncertainty and only as we move further into the month, seasonality will start to favor Bitcoin. The 20 EMA and 200 SMA on the 4h chart are near support areas, while below them, there could be some buying interest around $45,000. When stock markets were selling off, BTC was also under pressure, so it would be important to watch how the broad risk sentiment evolves.
ETHUSD (Kraken)
In line with the BTC's performance, Ether has also posted some decent gains over the past few days and even managed to break above $3.3k and the 4h chart 200 SMA, an area where sellers should have been more active. That has not been the case and now that a retracement to the broken area is occurring, we expect to see if buyers make their move.
If they do, the next upside target will be $3.6k and on a break above it, $4k becomes a mid-term objective. An improvement in risk sentiment can be seen across the market, as cryptocurrencies are performing well during the last few months of the year.
A breakout lower will be a negative sign and could push Ether back towards the $3k area. Traders should monitor USD developments since the global reserve currency has been rising, which is a tailwind for cryptos like ETH.
OMGUSD (Coinbase)
OMG was the second token by price performance over the past 7 days and that is why it managed to break to a new 2021 high. As a result, $15.5 is now a role reversal level and as long as there isn't impulsive selling below it, the price can continue to edge higher.
Given the pace of the rally, it should be no surprise if OMG extends towards the $20 area and gets closer to the all-time high. However, caution is advised since the daily RSI is overbought and starting to weaken. A few days of consolidation should not be excluded.
Price weakness below the role reversal level might open more room towards $12.5, which is why the daily 20 EMA will be located soon. Since July, the market has treated the EMA as support multiple times and that is where the price can start rotating higher again.
Overall, the technical breakout above the May 2021 high is a key development for OMG and it could continue to move higher during Q4.