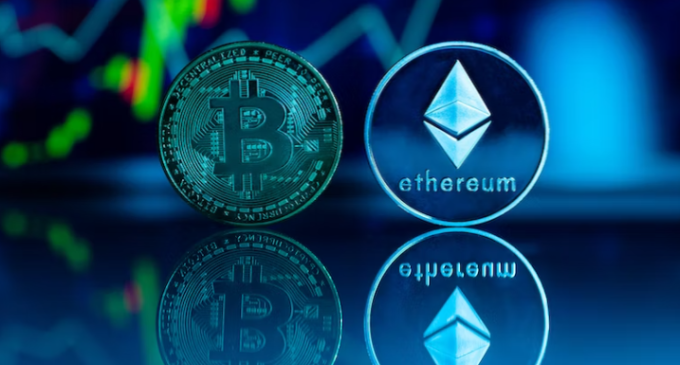 BTCUSD (Coinbase)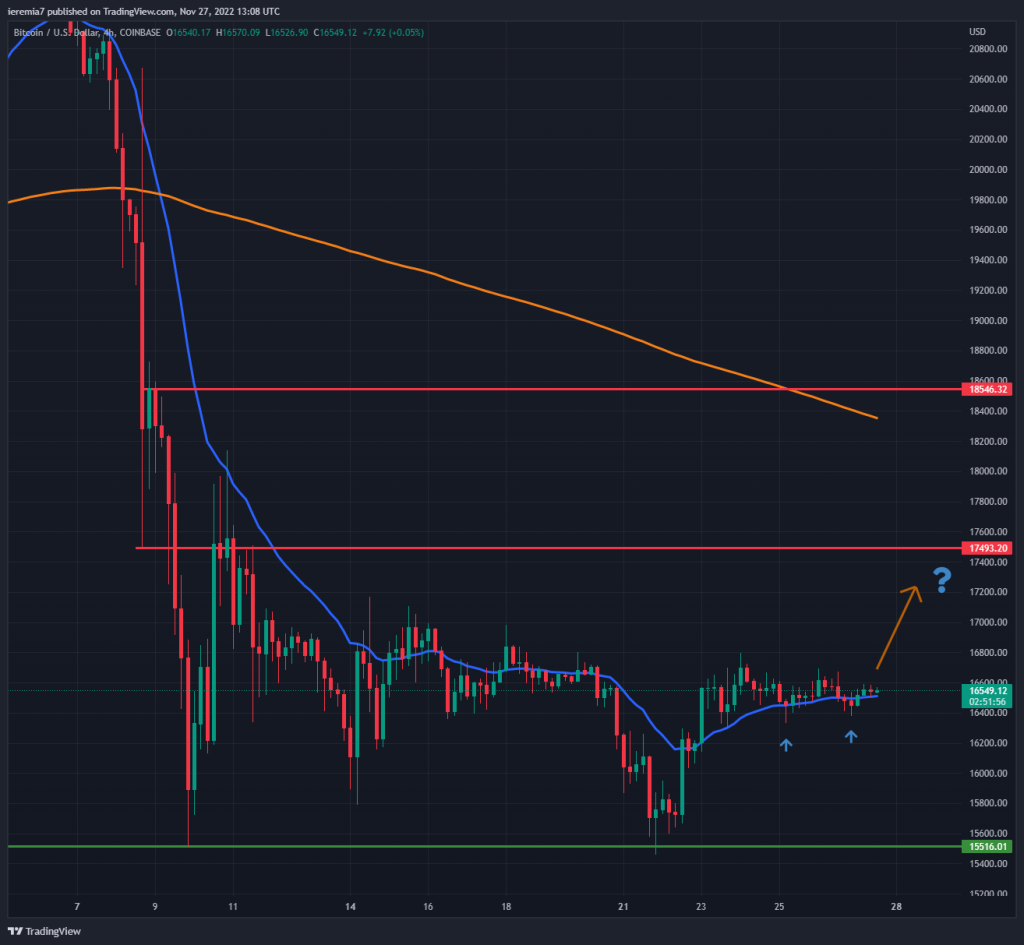 Bitcoin retested the November 9th low on Monday and since then managed to recover, now projected to end the week with modest gains. However, we might be witnessing a double bottom formation, which increases the probability of a Santa Claus rally, despite the bearishness that dominated 2022.
On the 4h chart, there is a lack of direction bias, but the 20 EMA has been treated as support several times. The consolidation comes after an impulsive move higher, so the next likely direction is up.
This is still a low-liquidity environment, meaning spikes to the downside should not be ruled out. Dips could end up being bullish opportunities and our take s that BTC can edge higher towards $17,500 or the 200 SMA in the next one or two weeks. Above the simple moving average, $20,000 becomes the next resistance.
Sellers have an edge only if they manage to drive the price action below $15,500. The market already priced in a batch of negative news and that leaves the market vulnerable to a short squeeze.
ETHUSD (Kraken)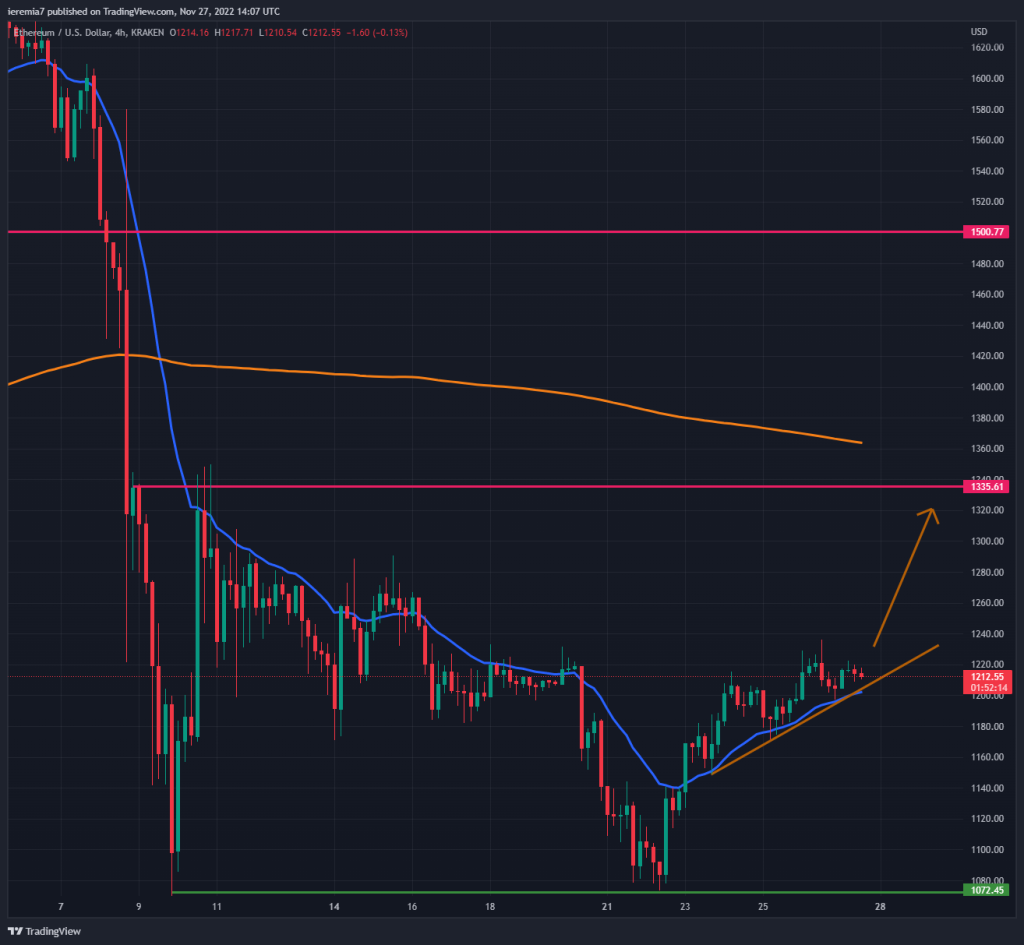 The same script can be spotted in Ether – retest of the November 9th low followed by a strong rebound. However, in this case, the bullishness looks more robust, considering the price reacted impulsively each time the 4h chart 20 EMA has been touched.
With that in mind, we suspect ETH will continue to outperform BTC and bank in more gains during a favorable period from a seasonality point of view. The first key resistance to watch is $1,350, closely followed by the 200 SMA on the 4h chart. In case both levels fail to cap the upside, ETH has a clear path ahead toward $1,500.
Nothing has changed fundamentally with crypto and we believe prices can't stage a sustained rally as long as risk appetite is so low. However, bumps on the upside are normal and we believe ETH can end 2022 by recovering some of the heavy losses.
LTCUSD (Coinbase)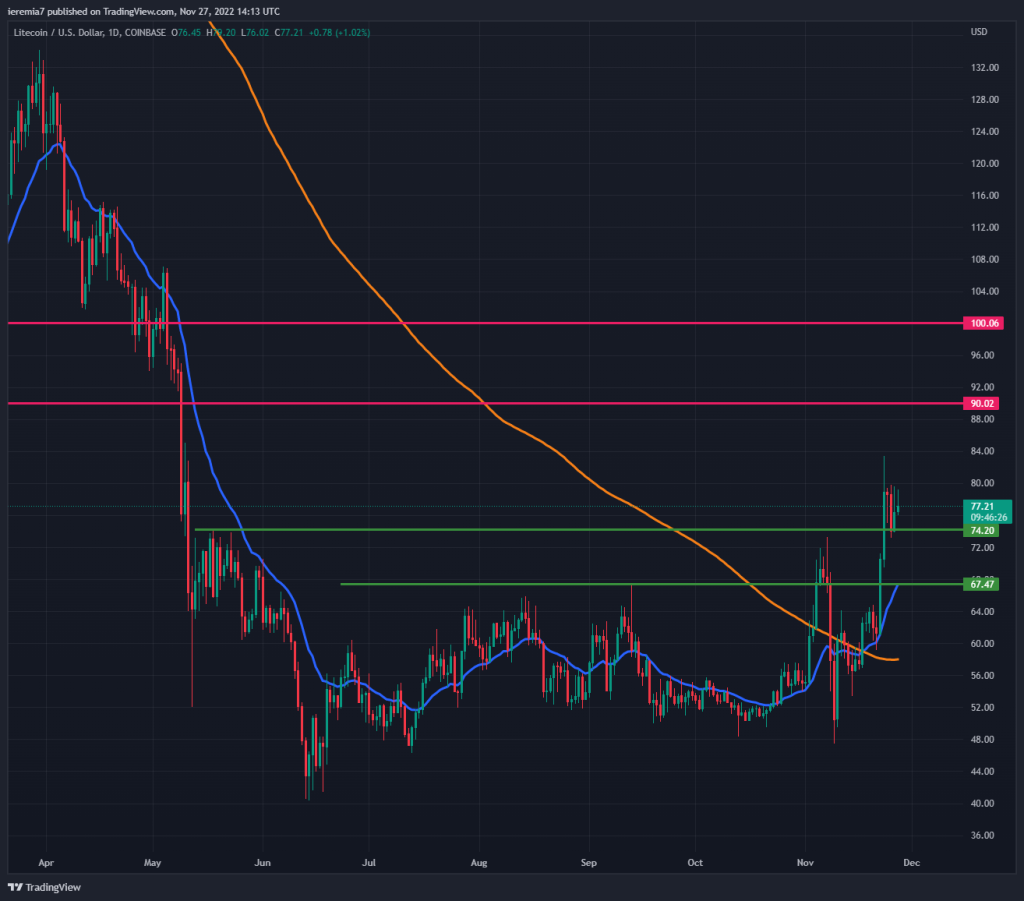 Up 25% for the week, Litecoin is one of the major outperformers. Buyers drove the price higher, breaching above several key areas, suggesting there is a strong bid for LTC. The $74 has been retested and we already see buying interest, meaning the rally could extend next week as well.
Above this week's high, we suspect some selling interest might emerge around $90 or $100. The market context suggests high volatility, with sharp pullbacks occurring despite a direction favorable for bulls.
The price needs to break and hold below the daily 200 SMA to suggest the move up ended and sellers are back in control. That will imply a sharp drop below $55 and that is not the case, based on current conditions.
If LTC drops below $74, traders should wait and see if the 20 EMA will be treated as support. That already happened and a continuation of the pattern is a green light to increase upside exposure.