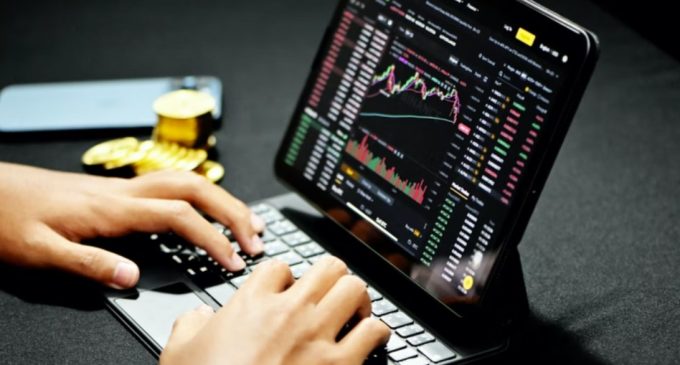 BTCUSD (Coinbase)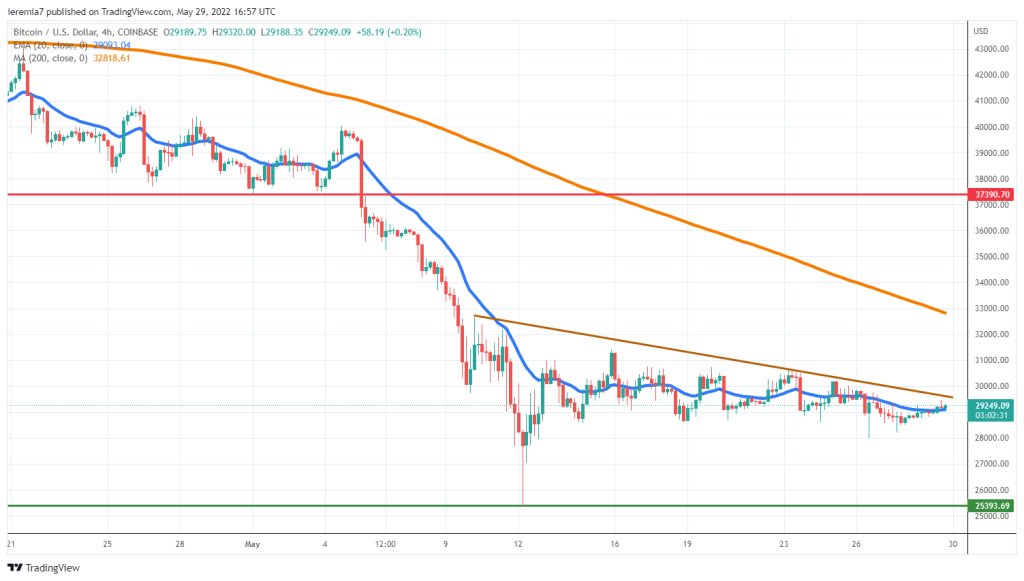 The past week saw a rebound in risk-taking, but unfortunately, this risk appetite did not favor the crypto market. The assumption we made last week was right for tech stocks, but Bitcoin has been on a steady consolidation, not managing to break and hold above the $30,000 psychological level.
It's really hard to take a position in the market right now since there is no appetite from either buyers or sellers, so we advise you to watch carefully several important levels. On the chart, we have a descending trend line and when that's breached on the downside, it may be possible to see BTC heading towards $33k or near the 4h chart 200 SMA. Above that dynamic resistance, $37k would be the next target.
If sellers keep pushing the price below the 20 EMA, $27k and even $26k are likely to be revisited. However, we don't expect major selling, unless the current May low will fail. That's less likely for now, so some consolidation and gains might be finally seen over the next week.
ETHUSD (Kraken)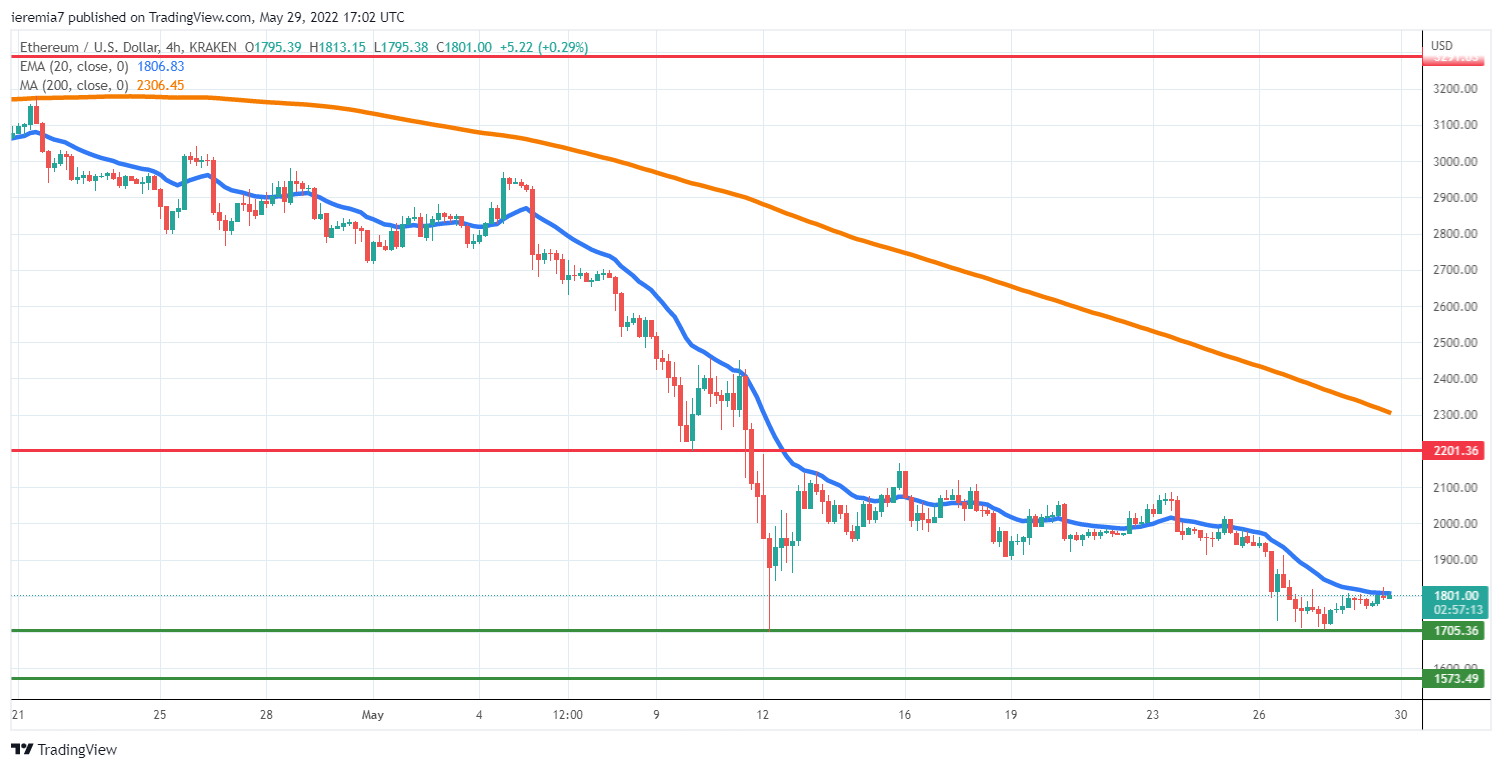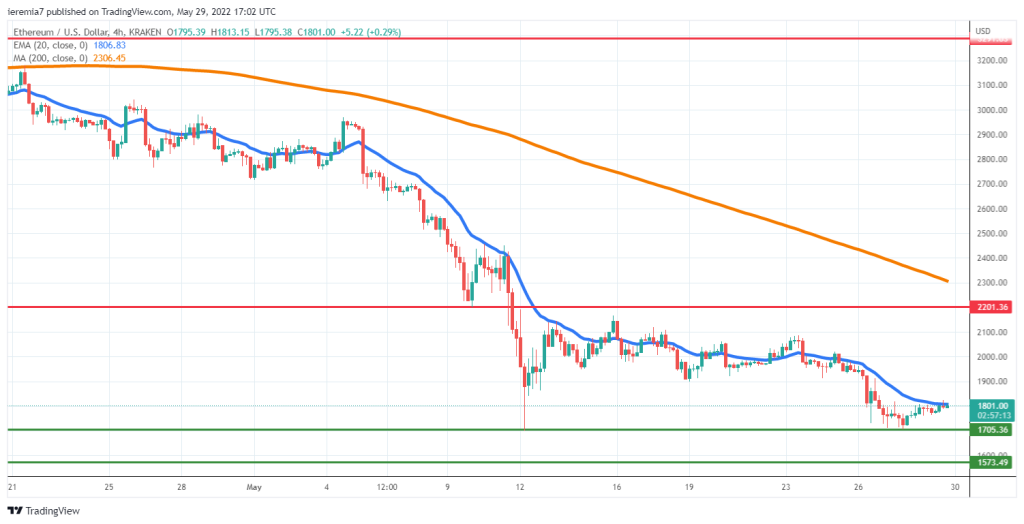 When looking at Ether, things are even worse as compared to Bitcoin, simply because the May 12th lows have been retested and now the rebound could barely reach the 4h chart 20 EMA. We need a break and hold above the blue line to have confirmation buyers want to buy at a higher level and if that doesn't happen, then $1.5k would be next in line.
Crypto investors and traders went through a major shock as even stablecoins went bust, so it would take a major motivation to start driving the price higher again. If ETH buyers do get more active, we believe there's scope for a pullback, near the $2k or maybe $2.2k area.
The correlation with stocks doesn't seem to work for the time being, so you should be analyzing the crypto market independently, looking after clear signs of broad rising buying interest.
ETCUSD (Coinbase)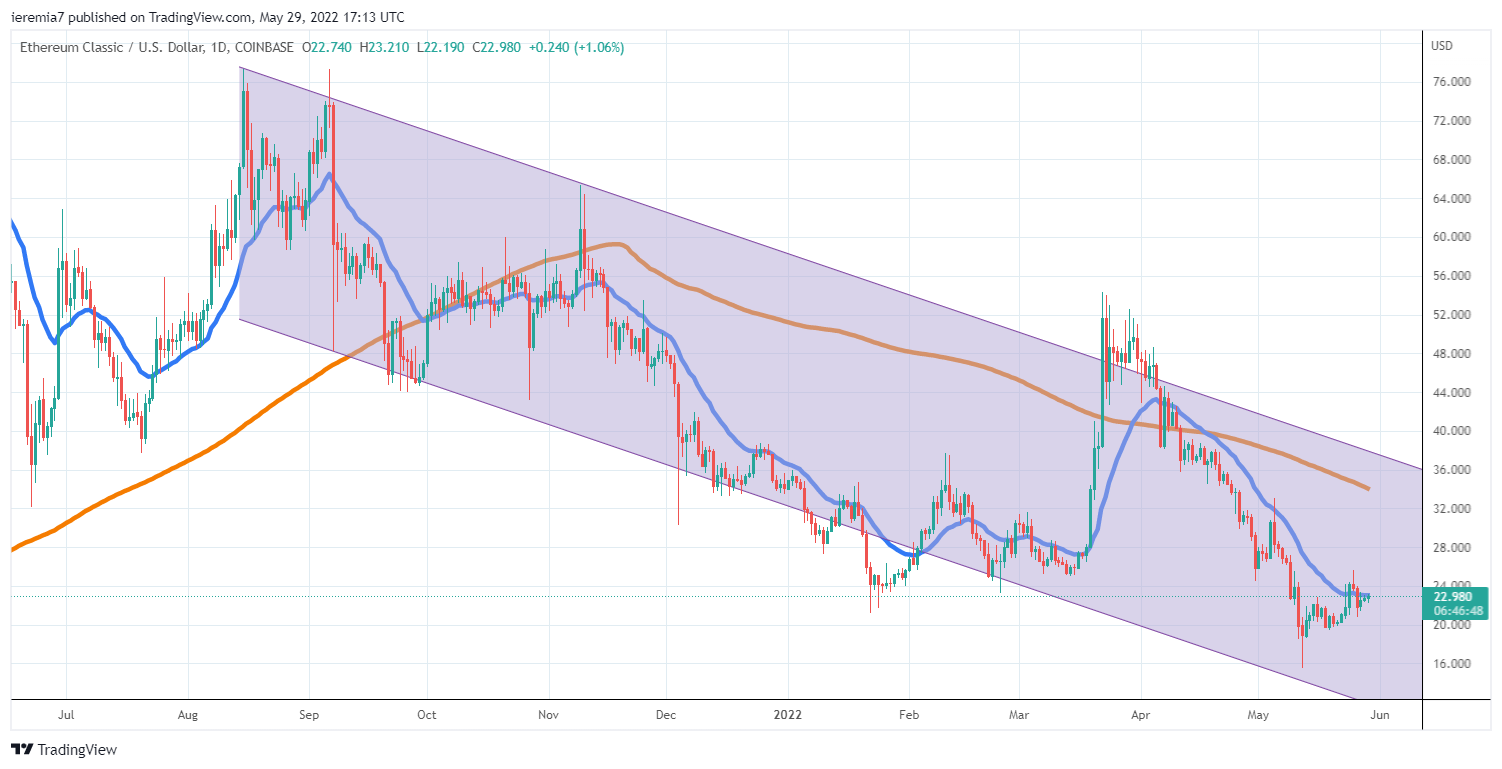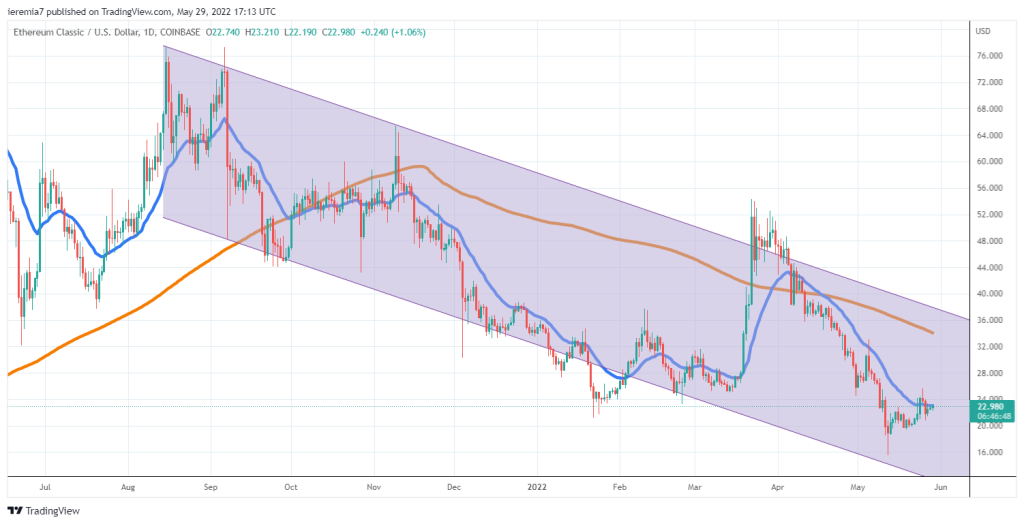 One of the only major tokens that are posting double-digit gains for the week is Ethereum Classic. As our chart is showing, the price retraced from the lower bound of a long-term descending channel and is now threatening to break above the daily 20 EMA.
If ETC continues to trade above $21, there could be potential for a continuation higher. Around the daily 200 SMA and the upper line of the channel, though, things could get volatile again. The broad market picture is still favoring sellers, which means if sentiment starts to deteriorate again, buyers will be caught wrong-footed.
The market has respected the channel since August 2021 and eventually, the structure will be broken. When that happens, you should expect to see a violent move in ETC as breakout traders will pile into the token.
For now, that's not the case, which is why we remain cautiously optimistic while emphasizing this crypto is in a structural downward move and the bottom might not have formed yet.