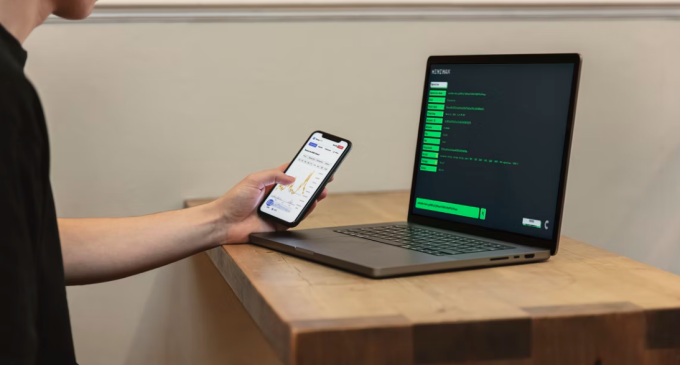 BTCUSD (Coinbase)
Last week ended with losses for Bitcoin, as we've expected, but still, the price continues to trade above the ascending trend line mentioned in our last weekly analysis. Since the selling pressure has eased slightly, that might be regarded as a positive sign.
However, it would be important to see the price starting to show buyers are in control, which is not happening for the time being. BTC is trading below $40k and that means there could be more downside risks this week, and we suspect $38k and $37k are two of the support levels to watch.
Traders need to monitor developments around the trend line because if the price starts to bounce, that could be an early indication for at least a temporary correction higher. On the other hand, a break and continuation below the trend line would be a bad sign and suggest Bitcoin is headed towards $33k. The activity seen in the stock markets on Thursday and Friday is worrisome, showing a strong deterioration sentiment that could spill into the crypto market.
ETHUSD (Kraken)
In tandem with Bitcoin, Ether continues to move lower, and given the price retested the daily 20 EMA and treated it as resistance, which should raise some questions around buyers. We can now see 6 consecutive days of selling on the chart, which does not bode well for sentiment heading into this week.
Based on current conditions, we expect ETH weakness to persist and the first major downside target is located near $2.5k. That is where we see several rejections in February and March, so at least some profit-taking could take place there.
Sellers are expected to rejoin on pullbacks towards the 20 EMA. There's also a short-term bearish trend line recently confirmed, so keep a close eye on that one as well. The line in the sand remains the daily 200 SMA and as long as the price will keep trading below it, sellers are the ones in control.
LUNAUSD (Bittrex)
One of the major performers last week was Luna, a token up almost 20%. There have been buyers emerging around $75 and the intensive buying lasted for two days. No follow-through buying, however, should be a sign of weakness, so traders need to be careful in case they are already long.
It seems like the market treats the 20 EMA as resistance and some more selling might follow this week. A break above last week's high would mean a surge towards $100 is on the cards. That is a major psychological area and key resistance, where impulsive selling could start to build up.
The broad market sentiment is not facilitating a major move higher, which is why we think the upside in Luna remains limited. For now, the price seems locked in a range between $75 and $100. A break on either side could determine where the token is headed. Sellers have a slight advantage but anything can happen in this market.