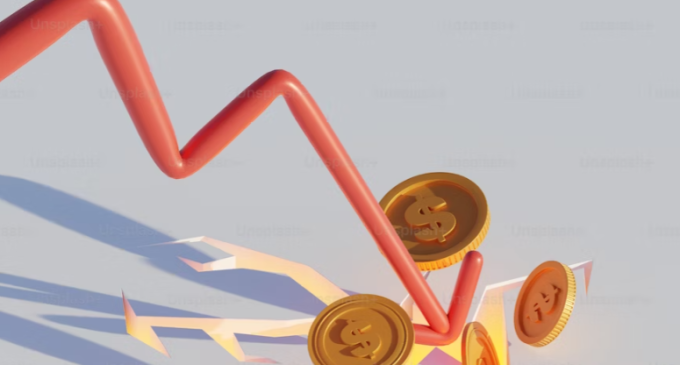 BTCUSD (Coinbase)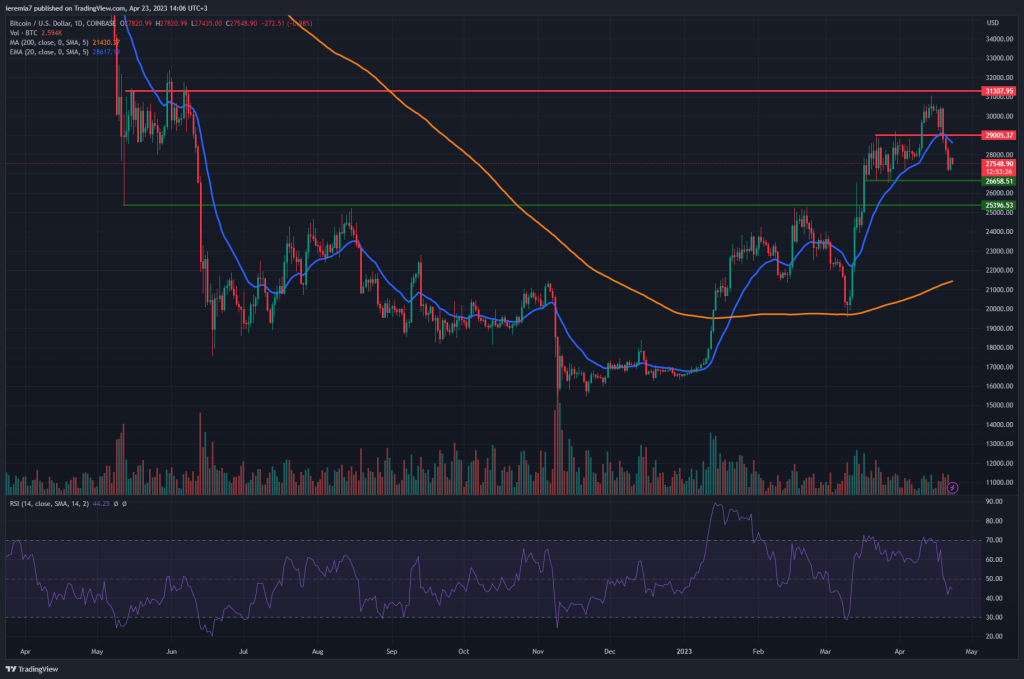 Last week we've mentioned that at best, Bitcoin should consolidate as the end of the month is approaching. Our assumption turned out to be true, considering BTC is now trading around $27,500, unable to remain above $30,000 for too long. When looking at the daily chart, sentiment is deteriorating, even though we are still in an uptrend.
Since Bitcoin broke below the daily 20 EMA, we now look for support around $26,500. The price consolidated and moved higher from that area in March and we could witness something like that again. A stronger support is $25,400 and if that fails as well, then Bitcoin looks poised for a retest of the daily 200 SMA (orange line on the chart).
On the bullish side, we need to see the price rebounding above the daily 20 EMA. Even if that's the case, $29,000 acts as an overhead resistance from now on. We expect the markets to remain cautious, simply because technicals, sentiment and fundamentals are deteriorating. Updated positive news is needed to spur another leg up from here.
ETHUSD (Kraken)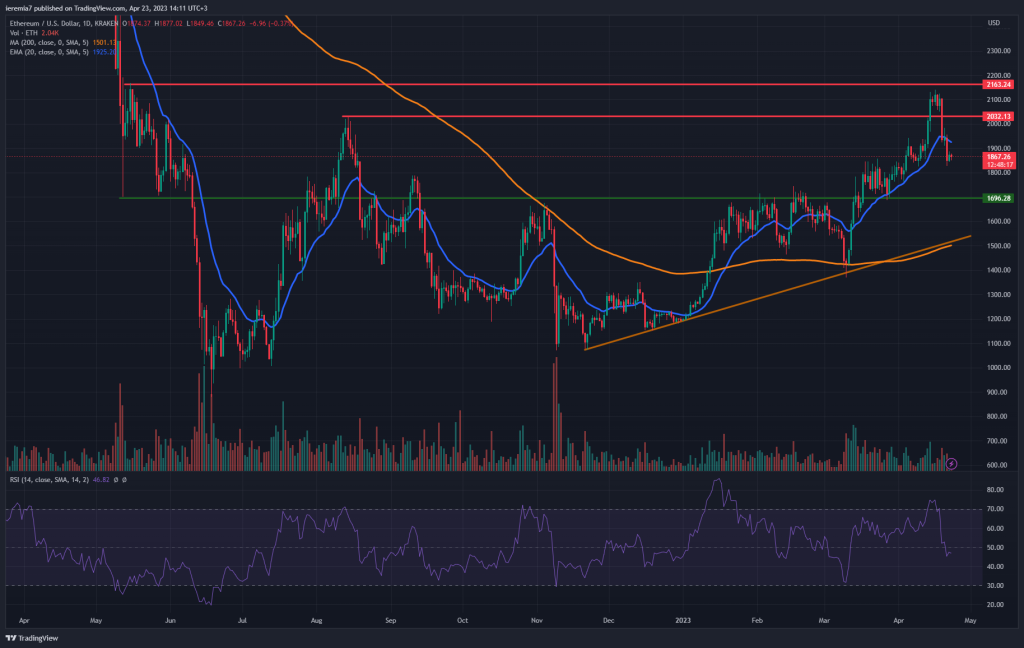 Ether is in a similar position, although it managed to break above $2,000 in a clear bullish development. However, buyers were unable to hold that area in check and the impulsive selling seen during the last few days is not encouraging at all.
Based on this, we are poised to assume that the break above $2,000 was a false bullish signal and there could be more ground to cover on the upside. For that to happen, we should see ETH continue to trend below the daily 20 EMA. The first strong support to watch is $1,700, followed by an ascending trend line + the daily 200 SMA.
The break above the August 2022 high confirmed we are in a bottoming phase but despite that, sharp moves to the downside are not excluded. When the market makes higher lows and higher highs, traders should remain confident the bull trend could extend further. We continue to treat $2,030 and $2,160 as strong resistance areas. If ETH moves back up impulsively, pressure will mount on them.
APTUSD (Coinbase)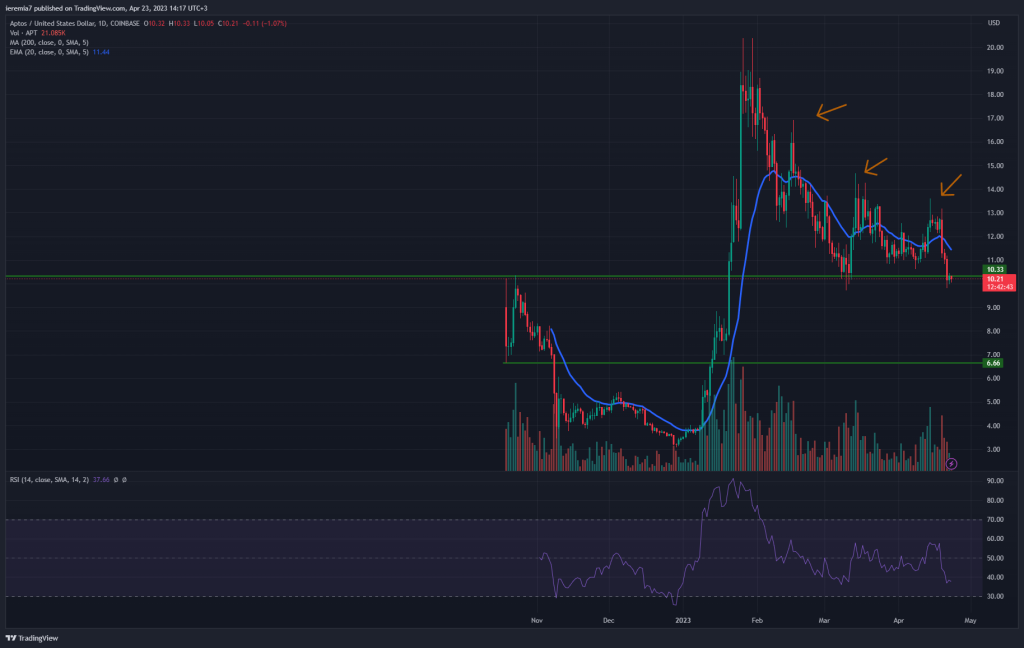 Aptos had a wild run higher in January when it surged from $3.5 to $20. However, the bullish move lost steam and this ended up as another pump-and-dump scheme. The coin already lost 50% of its value from the highs and is now threatening to break below $10, a critical support area and role reversal level.
We've highlighted a few lower highs and now sellers resumed impulsively after each spike up. However, that comes on top of weakness near $10, which makes us believe a downside breakout is imminent if the broad market sentiment continues to weaken.
If that scenario materializes, APT could head towards $6.6, which is another strong support line. The bottoming will be in place only if the price manages to break above $13.5 After that we should see follow-through buying and rising volumes, showing bulls are gaining confidence.