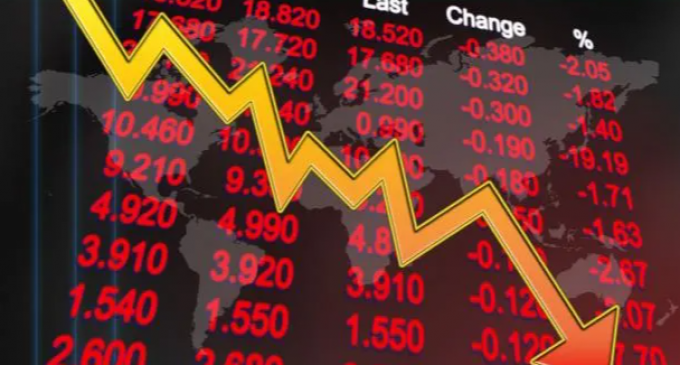 BTCUSD (Coinbase)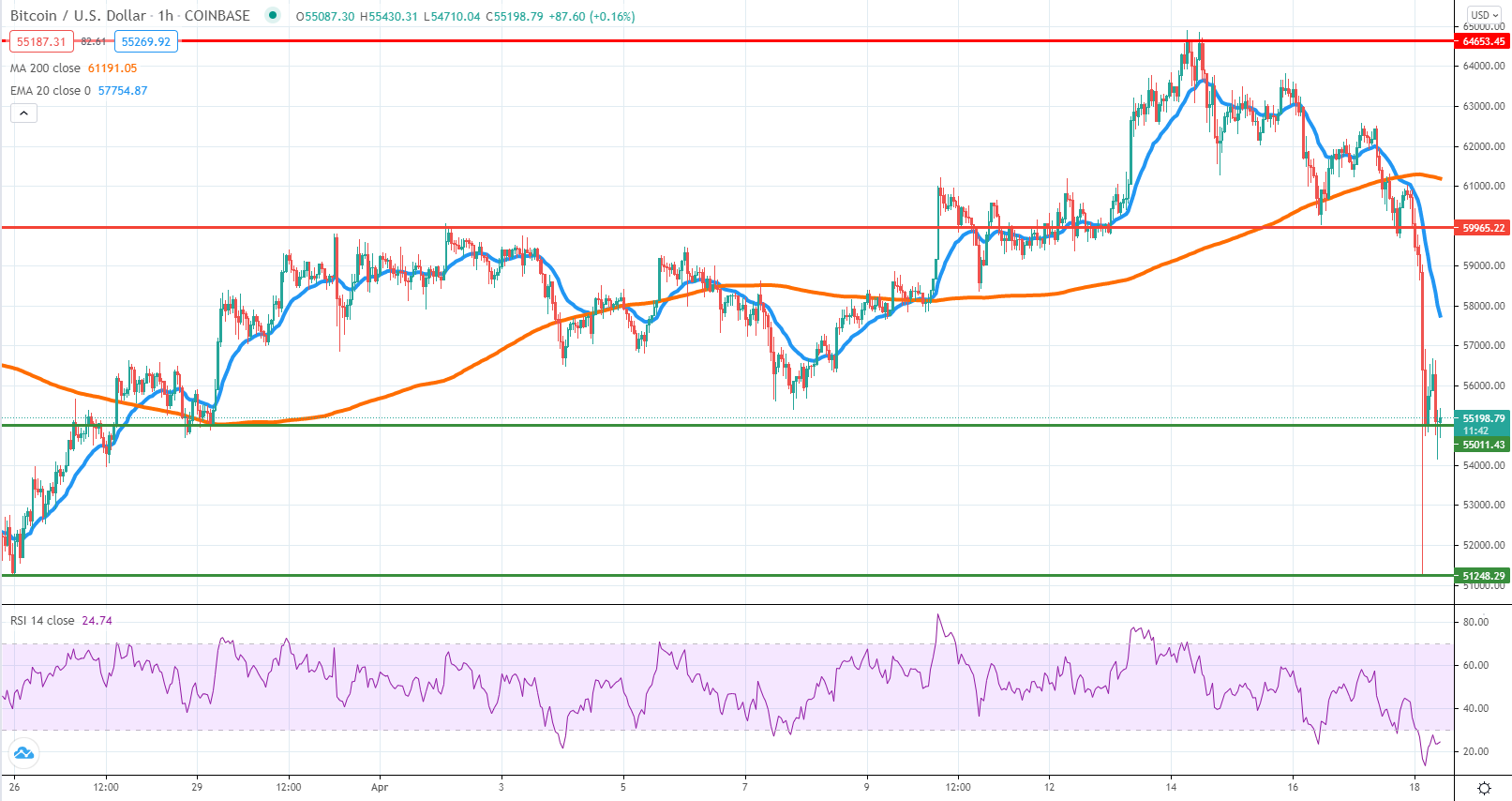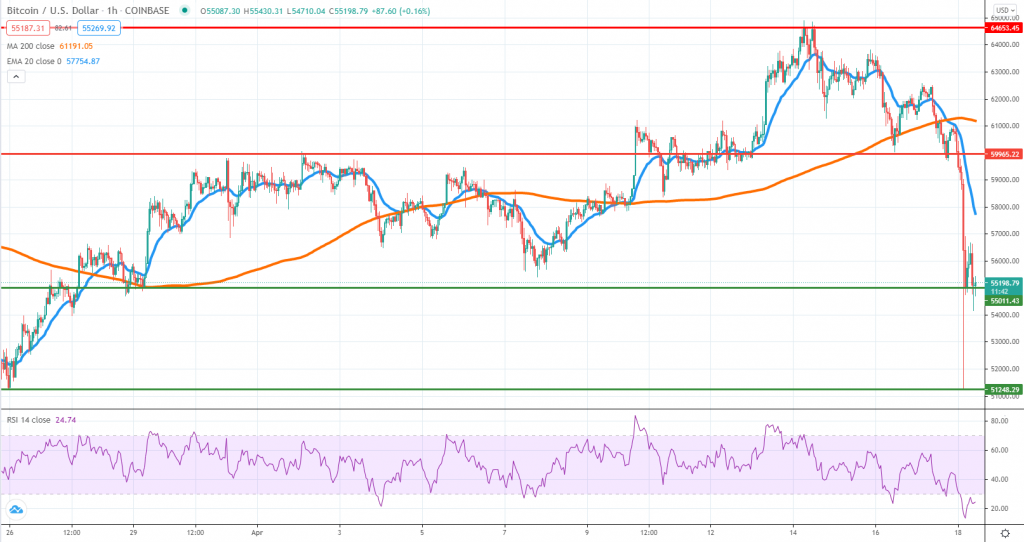 Weekend activity in Bitcoin had intensified as market participants are dumping the token on the back of negative headlines. Turkey announced a ban on Bitcoin payments and so far, the market does not seem to like the news. The selloff had started little below the $65,000 resistance area and within less than 4 days, BTC reached a low around $51,200 on the Coinbase exchange.
The strong selling move seems to be weighing on market sentiment, especially since several key support areas had been breached. At the time of writing, the price is hovering around $55,000, an area that acted as support in the past. We suspect there is potential for more selling in the days ahead, and the next area to watch is $50,000.
A breakout lower will open more room to the downside, potentially creating more selling opportunities until $45,000 will be reached. After months of outperformance, Bitcoin is very vulnerable to a long and impulsive corrective structure and we believe this is what the market had started to unfold this week.
ETHUSD (Kraken)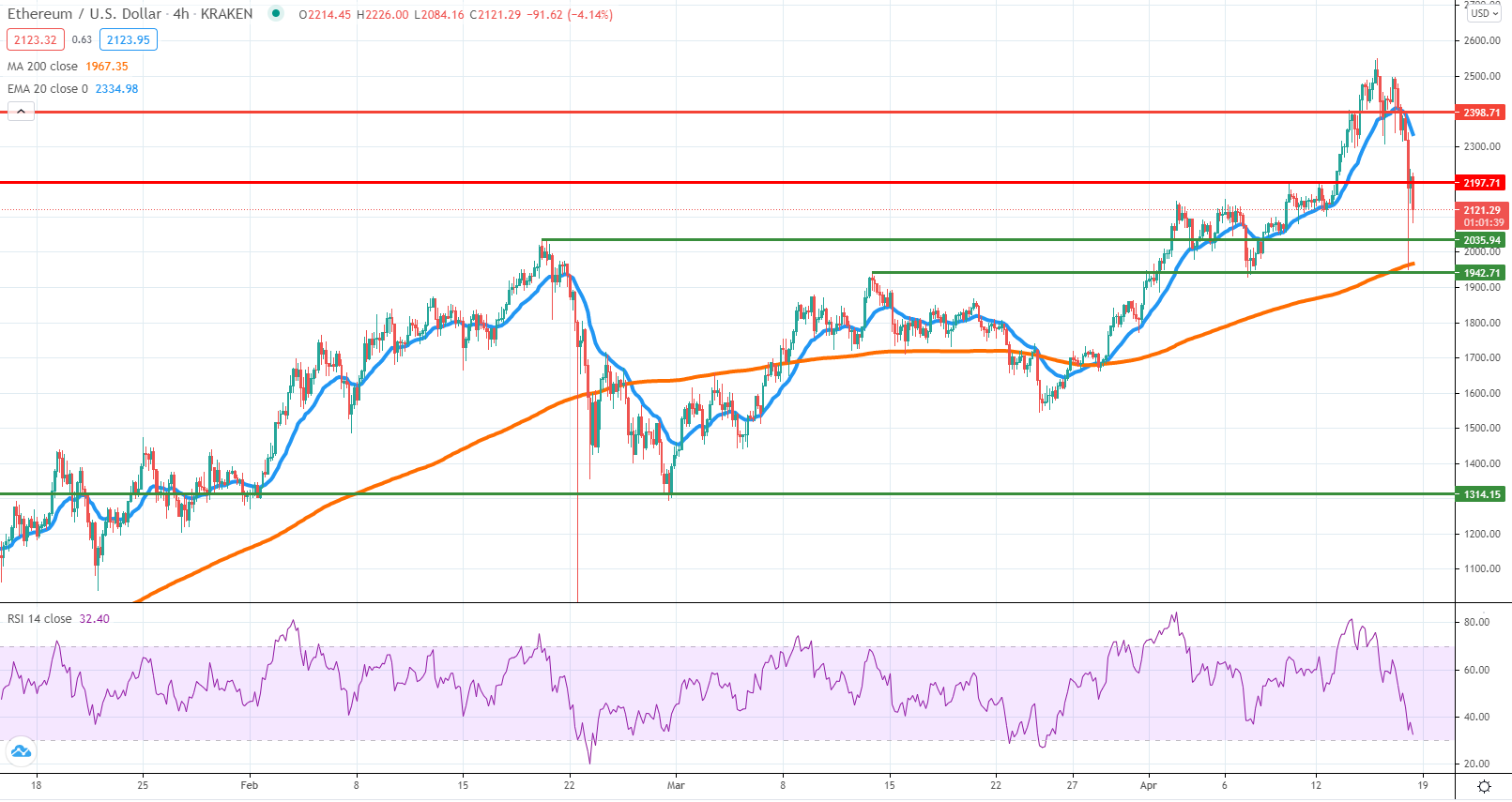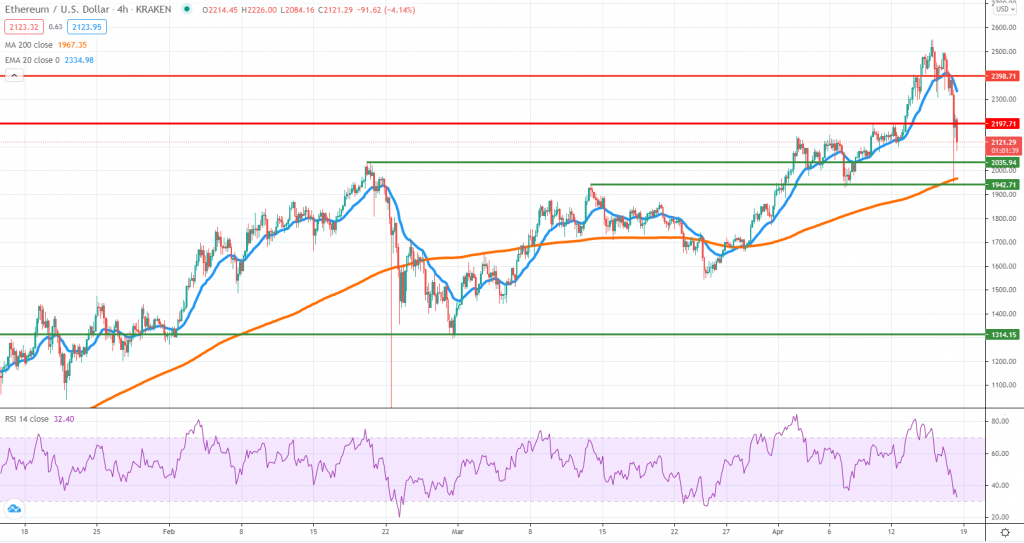 Ether fell under the same heavy selling since Bitcoin continues to be a barometer for the entire market, The price reached an all-time high around $2,500 but was not able to consolidate around those high levels. As it can be noticed from the chart, the key $2,000 support area, combined with the 4h chart 200 SMA acted as support and triggered some short-term buying.
We would need to see some follow-through as the new week will start, in order to be sure there could be more upside left. However, our bias had shifted to the sell-side and we suspect ETH could continue trading lower next week, with potentially more room on the downside, if the price will break below the 200 SMA.
This type of impulsive selling did not occur since the end of February and only strong buying support around the SMA (a bottoming formation occurring), would reverse our current bearish views. If Bitcoin will continue to drop, ETH could weaken towards $1,500.
LTCUSD (Coinbase)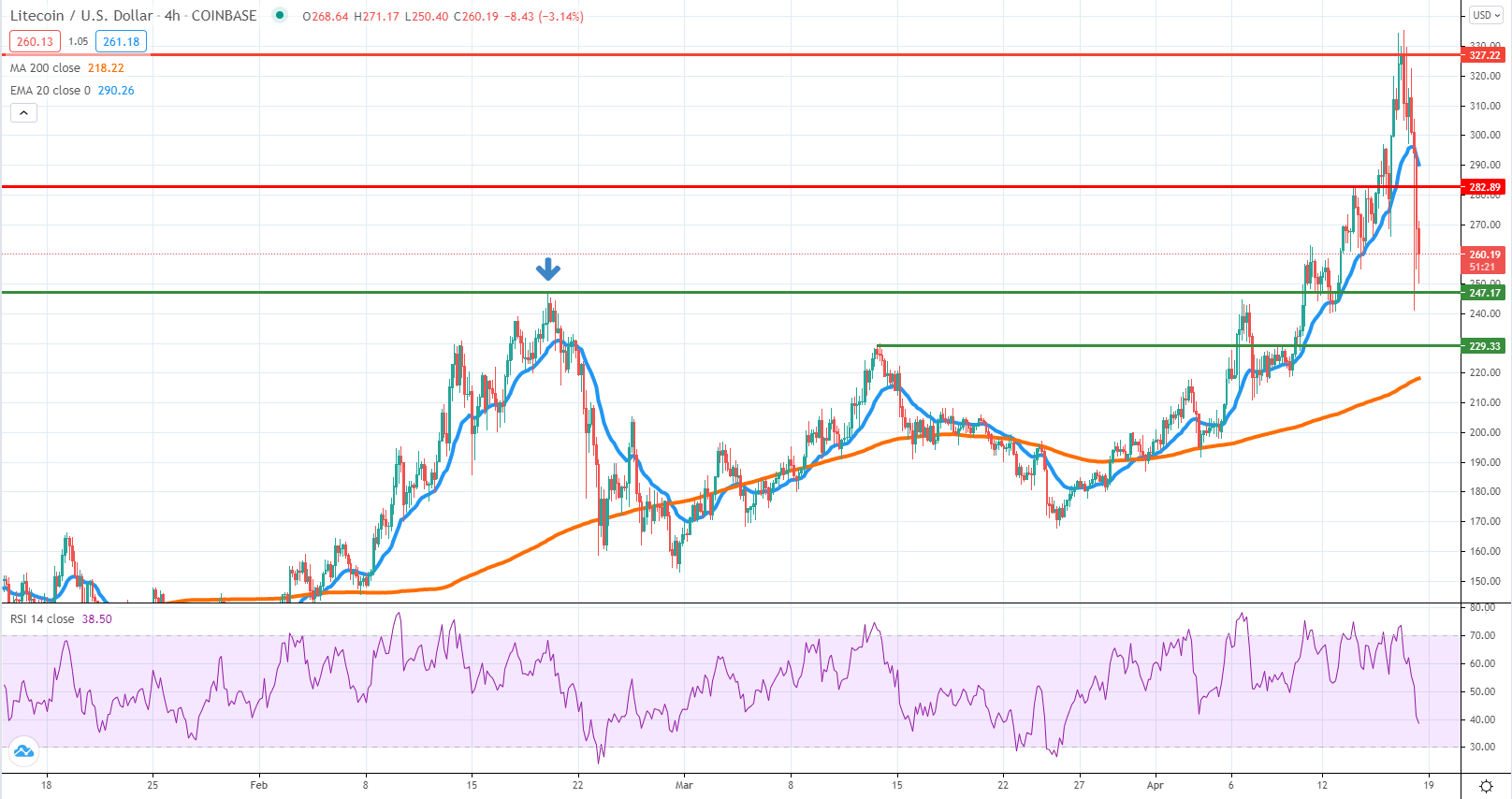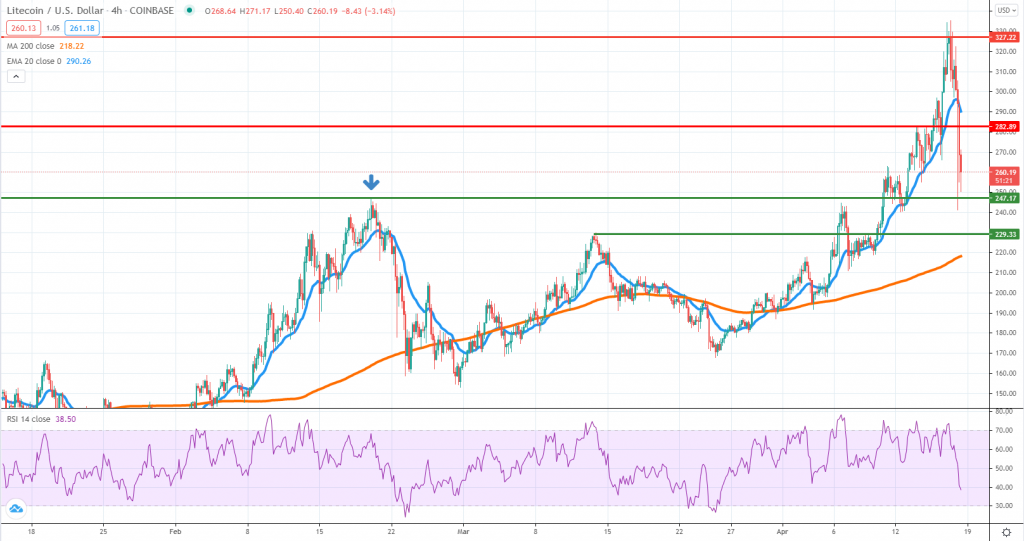 The selloff is widespread and Litecoin is not spared. The price tumbled from $330 all the way to $250, where some short-term support had been found. A brief spike higher can be noticed but at the time of writing, sellers are pressuring the price lower again.
It would be important to watch whether buyers will be able to prevent a lower low from occurring. If that will happen, we could see a move higher towards $280. A break below $250 will mean the 4h chart 200 SMA will follow next in line.
A sharp change in market sentiment is suggested by impulsive selling. It is very difficult to go against such an imbalance in the order flow, which is why our bias is also poised towards selling. Although an A-B-C pattern can't be excluded, the sellers had done a lot of damage, and LTC should remain pressured for the next few days and weeks.