The Vestle trading platform provides traders with a web-based user interface and a mobile platform using state of the art technology. The browser-based platform was constructed following years of client interaction using surveys that allow Vestle to completely understand its client's needs. By combining a browser platform with a mobile platform, Vestle appeals to traders who are looking for flexibility in their trading approach and might need to trade while they are on the go.

Gear to Crypto Currency Traders
Vestle's browser-based platform focuses on contracts for differences allowing traders to speculate on the crypto currency market. Their technology is FXnet, which is a customized platform developed to cater to client's who are looking for a customized experience. Vestle is a part of iFOREX Group and relies on more than 22 years of the Group's experience in the markets to create a platform that provides many tools including more than 600-tradable instruments as CFDs including a wide range of crypto currencies. Vestle provides interactive charts, along with market sentiment indicators, technical indicators and trading analysis. They provide a financial calendar which helps traders follow real-time news that is market moving.
The live rates offered by Vestle are provided by an independent third party. Not only does Vestle show live forex rates, it provides clients with real-time rates of their favorite crypto currencies including bitcoin, ether, and Litecoin versus the dollar, euro and yen.
Vestle also offers a real-time demonstration account that provides access to all of Vestle's real-time trading instruments. A demonstration account will be created for you after you fund your real account. This will allow you to practice trading without having to risk your real capital.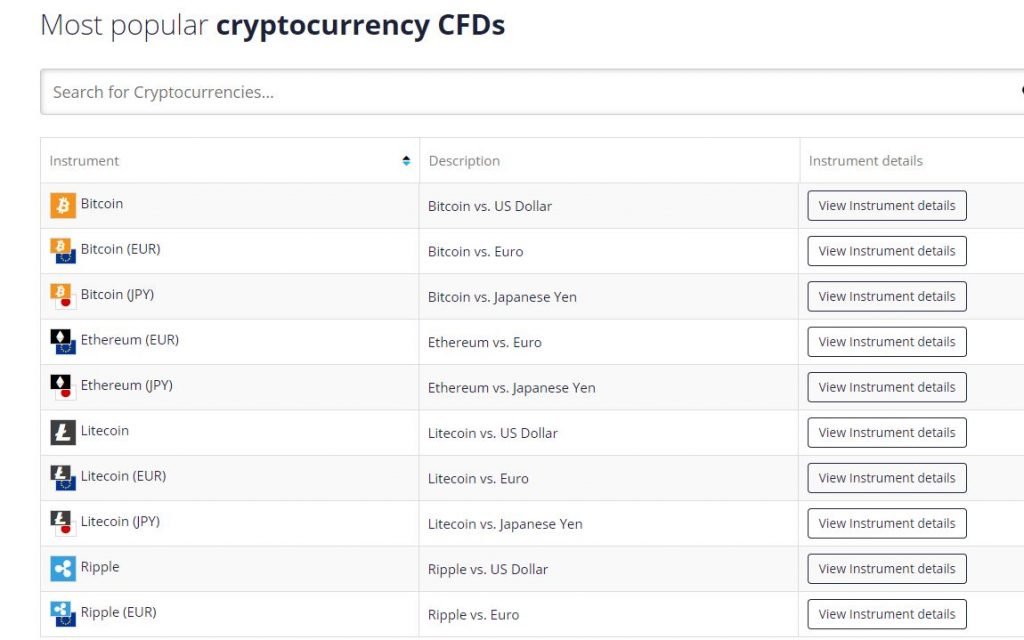 Vestle App
The Vestle app provides its customers with a sleek mobile app that is perfect for traders who are on the go. The app is intuitive and allows you to see your balance and positions to help you manage your risk. The app is available on multiple mobile devices as well as in multiple languages. You can quickly and efficiently place trades using swipe gestures. You have access to your balances and can quickly fund or withdraw capital. You can also see news and market updates as they occur in real-time.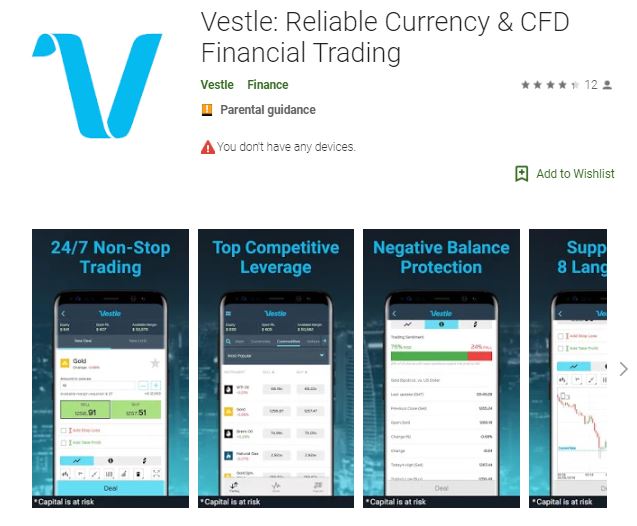 Customer Support
Vestle is there for its customers around the clock, and prides itself in its ability to provide excellent customer care. No technology is perfect, and, in many cases, you might need assistance to help you make your trades. Their customer support is always available by email or phone.
Summary
The Vestle trading platform adds a special nuance by providing crypto currency trading access to more than a dozen digital currency pairs. This is in addition to the more than 600-assets Vestle offers to its clients. The company tracks the movements of crypto currencies through its CFD offerings. Vestle utilizes the iFOREX group's 20 years of market activity and experience, in creating a platform that is browser based and customized to meet its client's needs. The result is a state-of-the-art, investment platform, that provides traders with a premier online trading experience.
The materials contained on this document are not made by Vestle but by an independent third party and should not in any way be construed, either explicitly or implicitly, directly or indirectly, as investment advice, recommendation or suggestion of an investment strategy with respect to a financial instrument, in any manner whatsoever. CFDs are complex instruments and come with a high risk of losing money rapidly due to leverage. 88% of retail investor accounts lose money when trading CFDs with Vestle. You should consider whether you understand how CFDs work and whether you can afford to take the high risk of losing your money. Full disclaimer: https://www.vestle.com/legal/analysis-disclaimer-third-party.html