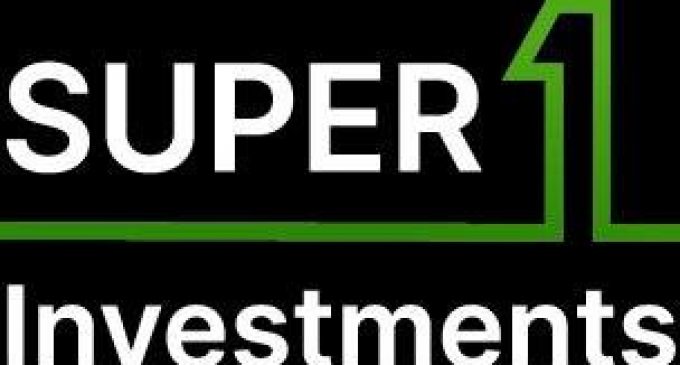 Company Highlights
super1investments.com is an online CFD broker that provides traders with access to a wide range of investment opportunities such as stocks, cryptocurrencies, FX, commodities, and indices. The company's website provides more details into this brokers offering, which includes an online education center containing video courses, eBooks, and webinars designed to provide traders with the knowledge that they need in order to be successful in their online trading and make the most out of their trading experience.
Instruments for Traders to consider
Traders who choose to trade with Super1investments gain access to the global financial markets on more than 1,000 different asset types such as stocks, cryptocurrencies, FX, indices, and commodities. Max leverage on FX is 1:400, but leverage on cryptocurrency can go as low as 1:5. Super1investments also offers fixed or floating Spreads depending on asset class, and overnight swaps that may be subject to other trading expenses. Super1investments allows traders to diversify their assets across different instruments and markets.


Platforms offerd by Super1investments
Super1investments offers its clients a web-based software solution that allows them to trade from any device, including laptops, desktops, and mobile devices. This software solution comes equipped with a feature set that many experienced traders will recognize as industry standards, including price alrets, automatic stop loss, an economic calendar, integrated charting package, and trading signals.
Super1investments also offers traders access to a mobile platform that is compatible with both Android and iOS devices, which provides traders with the ability to trade at their convenience from anywhere.
As another part of its offering, super1investments also offers traders access to to the well-known MetaTrader 4 platform, a trading platform that offers leading industry standard features.
super1investments Account Types
super1investments offers traders a choice between 5 different account types, each based on the traders level of expertise and containing a different feature set according to the traders level of expertise. The account types are as follows:
Basic
Silver
Gold
Platinum
Diamond
All account holders gain access to great features such as the Online Education Center, that includes video books, ebooks and webinars and to other trading features such as the daily market review, price alerts, and more.
To deposit funds in their super1investments account, traders can use Credit/debit cards, bank wires, and BPay. The company accepts most major credit/debit cards, to include VISA, MASTERCARD, MAESTRO, etc.
Special Features
For the basic account tier aimed at beginning traders, super1investments requires an initial deposit of only $250 in order to start trading. Traders who are more seasoned and professional can enjoy more advanced trading features starting from the gold account and upward. Some of these include: PRO webinars, a personalized trading strategy, 1-on-1trading trainer and exclusive position access.
Summary
super1investments allows traders to invest and trade in stocks, cryptocurrencies, FX, indices, and commodities. It provides both a mobile and a desktop trading platform that carry a wide array of trading features. Traders who would like to know more about this broker and their offer may visit the super1investments website.