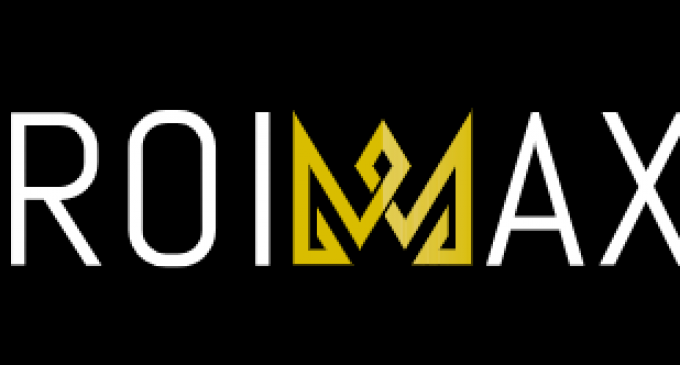 Company's Highlights
ROIMAX is an online trading platform designed for the modern trader, in line with some of the latest trading requirements. Its main goals are to provide a simple trading solution while maintaining utmost security and reliability. The brand also wants to equip customers with educational resources and some of the most efficient trading tools in the market.
Cryptocurrency trading is the main reason why an increasing number of people are working with ROIMAX. Thanks to diverse coverage, it is possible to take advantage of rising and falling markets in tens of different tokens. With strong compliance, a committed team of professionals, and advanced trading software, is ROIMAX the best place for you to trade crypto right now? Our ROIMAX review will try to provide enough information so anybody can find the answer.
Cryptocurrency Instruments
Since it has recently expanded the cryptocurrency offering, ROIMAX is now in an optimal position. On top of global leading trading technology, traders working with this brand can take advantage of price movements in a broad range of cryptocurrencies such as:
Bitcoin (BTC)
Ether (ETH)
Litecoin (LTC)
Tron (TRX)
Dash (DASH)
Monero (XMR)
ZCash (ZCH)
Iota (IOT)
And other altcoins
All these instruments can be traded with flexible costs and margins. As you can see after logging into the platform, the quotes are denominated in USDT, BTC, or ETH, which represent some of the most liquid instruments in the market. The crypto coverage is one of the top strengths of the platform and now that there are plenty of altcoins on the rise, people want diversified exposure, and not just to trade the largest tokens.
Trading Platform
ROIMAX has used its expertise to develop a brand new platform, one that incorporates speed and efficiency. This web-based solution is the right tool for trading crypto, given it can be accessed on any device via the provider's website, without any download required.
The platform integrates all the resources traders need, including optimized charts, risk management tools, one-click trading capabilities, or asset alerts. Traders can make deposits or withdrawals directly from the platform, and make adjustments to their trading account, without having to log in separately.
To complement the WebTrader with a mobile solution, ROIMAX is also offering an Android app, currently getting good feedback on Google Play. The app is secure, offers a friendly interface, and is the right tool to trade with while on the go.
Volatility is elevated even now during the 2020 holidays and that is an additional incentive to use a mobile app when keeping track of existing trades or the latest market developments. With the ROIMAX app, that is no longer an issue and traders don't have to be taken by surprise when markets suddenly move in an unexpected direction.
ROIMAX Account
The ROIMAX standard account incorporates all trading benefits currently available with the brand. Based on the ROIMAX compliance section, there is a department responsible for ensuring your funds and personal information are always protected.
As part of its commitment to providing a safe trading environment, the brand requires clients to complete a verification process, by submitting several identification documents.
In terms of account funding methods, ROIMAX accepts credit/debit cards, wire transfers, and other e-wallets. The currencies currently accepted are USD, EUR, GBP, and AUD. All customers get access to professional customer support services, available via live chat and email 24/6.
A dedicated account manager guides each client along every step, from opening the account and onward. Also, for those who still need to learn how to trade, there are some special features worth mentioning.
Special Features
ROIMAX offers customers service support and access to other resources such as financial news and in-depth analysis techniques. Whether you are new to the markets or looking to upgrade your trading skills, the ROIMAX Academy includes multiple resources designed to take your trading to the next level. It is good to see all customers get assistance from a dedicated account manager, without any minimum deposit required.
Pros
– An expanded cryptocurrency coverage available
– Global leading trading technology integrated into the WebTrader
– Support from a dedicated account manager for all customers
Cons
– ROIMAX does not offer access to MetaTrader 5
– Phone customer support not available
– Not regulated
Summary
One of the most important things to consider about ROIMAX is that it now has an expanded cryptocurrency coverage. That's good news for people wanting to have a diversified exposure to the market and access to altcoins that are not yet covered by large brokerage houses.
This shows ROIMAX puts the customer first and does its best to provide the most suited crypto trading services. Ultimately, that's what we're looking for when trying to assess whether an online trading brand is reliable or not.