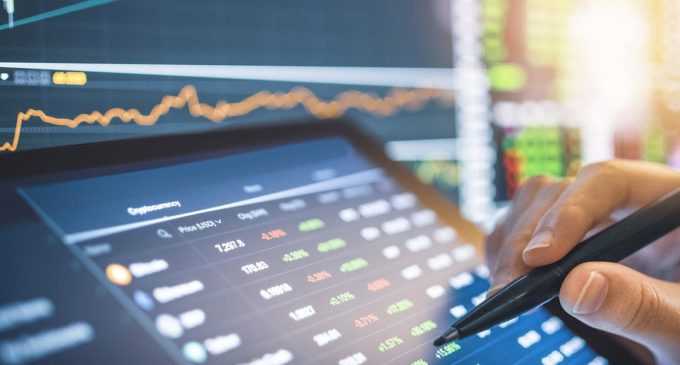 United States – Fidelity Investments plans to announce a zero-free cryptocurrency or crypto trading for retail shareholders.
Fidelity Investments is an asset-management company, and it's offering Fidelity Crypto, a new service that lets retail investors exchange Bitcoin against USD and Ether without any commission.
According to Fidelity's website, Fidelity Crypto is the chance to purchase and trade ETH and BTC in the app. It also added that many Fidelity customers became interested in cryptocurrency.
Fidelity still needs to give an accurate launch date for the new crypto trading, yet an initial access waitlist for the new digital asset trading can be retrieved on the firm's website.
According to Fidelity Investments' tweet, users can get the early-access list to exchange ETH and BTC and find educational resources that make digital assets less cryptic.
Fidelity provides about 40 million individual shareholders, and it's one of the biggest brokerage firms in the world. Fidelity earned about $118 trillion as of last year's December, which is in assets managed by the administration.
The news was after the oldest funding institution in the US, BNY Mellon, claimed in the previous report that 70% of clients will put their money in cryptocurrency when services are available from trusted and recognized institutions, like execution and custody.
Fidelity Crypto might provide the needs of retail and institutional investors for trusted and recognized cryptocurrency custodian services. It also became a big competitor to the current crypto trading, like Binance and Coinbase (COIN).
The mixed digital asset market capitalization on Monday, November 7, amounted to $1.07 trillion, which dropped 2.8% in the last 24 hours. Bitcoin stayed at $20,734, also down by 2.6%, while Ethereum boosted 1.3% in the previous week at $1,570. Cardano (ADA-USD) exchanged flat over the last 24 hours, trading at $0.40 per altcoin.
One big altcoin that performed well during the trade was Polygon (MATIC-USD), trading at $1.20, which boosted about 32% in the last week.
On another note, Hong Kong takes the cryptocurrency crown from Singapore after announcing rivalry. Hong Kong started a contest to be the cryptocurrency capital of Asia as executives and investors alerted rival Singapore. It may be a head start with Hong Kong's pivot to harsher regulation.
Last week's immediate shift in Hong Kong cleared regulations for retail investors to conduct crypto trading. It made some companies hesitant to build up a bigger existence in the city and capitalize on the need from China, where crypto trading started.
OKC's director of financial markets, Lennix Lai, stated that this type of regulation was what everyone had been waiting for.