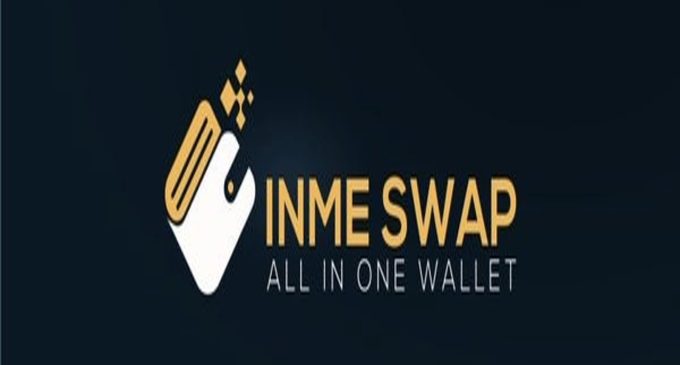 INME Swap is a new project that cryptocurrency start-up INME Finance launched this month. This solution aims to revolutionize cryptocurrency users' experiences.
We aim to keep our readers well-informed regarding the newly launched and unique projects in the virtual currency space. We believe sharing this report on our website will keep them updated.
INME Swap is reportedly a project that is unique and the first of its kind. Cryptocurrency users can derive significant profits from it, per the news posted on the global digital media network Digital Journal.
INME Finance introduced INME Swap as a component of its plan to transform the virtual asset world. The INME Swap project supports staking.
Users can earn additional virtual currency without performing other steps. Moreover, the INME swapping service delivers security, cost-effectiveness, speed, and simplicity.
Cryptocurrency users can go to INME Swap's official website to buy virtual currencies using debit and credit cards. Furthermore, users will get a cryptocurrency wallet that secures their holdings on the blockchain and is accessible with a private key.
The latter proves that users control their cryptocurrency and lets them conduct transactions. An INME Finance representative spoke during the occasion of INME Swap's official launch.
They cited that their team is excited to introduce the project with the aim of revolutionizing the cryptocurrency trading world.
Additionally, the INME Finance spokesperson relayed that the INME Swap service is becoming more important in the continuing virtual currency innovation and their group is thrilled to be a component of this trend.
They mentioned that they believe INME Swap would drive more participation through simplifying virtual asset trading for seasoned and beginner users.
INME Swap is one of the three major projects INME Finance intends to roll out for the cryptocurrency community's benefit. The two other projects scheduled to go live soon are non-fungible token or NFT marketplace INME Mart and play-and-earn cryptocurrency game INME Run.
The crypto-asset company's mission is to introduce fresh applications and ideas that will delight the virtual currency community and aid users in earning revenues. INME Finance is an innovative cryptocurrency firm registered in the United Kingdom under company registrar Companies House.
This cryptocurrency start-up's team has worked tirelessly to harness blockchain technology and cryptocurrency in building an integrated social and economic fabric benefitting virtual currency investors, traders, and other users.
We are pleased to learn about INME Swap's recent launch in the cryptocurrency community. We think cryptocurrency users who want many choices will appreciate this development.
Moreover, we believe INME Swap can help provide solutions to the common problems virtual currency users have encountered in mainstream cryptocurrency exchanges.