Global Solution Highlights
Global Solution is a brokerage with multi-asset coverage, operated by Ground Solution Ltd, and currently providing access to professional retail trading services, for a global audience. Among the instruments covered, this brand had also included cryptocurrencies, considering the demand is high and increased volatility makes long-term investments less attractive.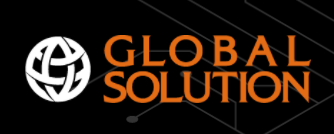 Many different companies offer crypto trading and along the way, we've reviewed many of them. The main question now is whether Global Solution is an option to take into account, considering the increased competition in the field. 
Crypto trading with Global Solution
When trading crypto with Global Solution, traders gain access to a large number of assets, including Bitcoin, Ethereum, Binance Coin, Dogecoin, XRP, Polkadot, Cardano and many others, available for trading on margin and flexible trading costs. 
This is a market that continues to attract retail traders, now when valuations are under pressure and they want to take advantage of falling prices as well. Global Solution allows both buying and selling on all crypto assets covered, with no limitation other than each trading account size. 
Among the covered payment options, Bitcoin is one of the ways to fund an account, on top of traditional fiat solutions like credit/debit cards and wire transfers. 
Trading platforms
Access to the crypto markets is ensured via Global Solution WebTrader, a platform developed by the company to serve beginners and experienced traders at the same time. Same as with other brokerages, this one provides personalization via a proprietary platform, which means customers will be benefiting from optimized software. 
At first glance, this WebTrader looks very intuitive and easy to use, integrating advanced charting, trading tools, and various features for account management. There should be no worries related to device compatibility, as it can be used on PC, laptop, smartphone, or tablet, to manage an account properly, even while on the go. 

Trading tools and strategies
A cryptocurrency trader should be equipped with the right trading tools because only that way he can spot new opportunities fast and take advantage of them. Global Solution grants access to some of the latest market news and an economic calendar, so customers will be updated with relevant developments all the time. 

On top of that, trading signals and educational resources enable users to see how experts are getting involved in the market and ultimately, how they can do that themselves, without any help. There are 7 account types available with Global Solution and each comes with different benefits, as can be seen on the brand's website. 
Each person is unique and has a certain list of needs, which is why Global Solution is showing flexibility and openness towards all the problems traders face and how to solve them. 
Summary
The combination of increased volatility and uncertainty in the crypto space, continues to incentivize people to look after reliable trading services. Global Solution looks committed to ensuring professional conditions for its audience, relying on a team of experts and common-sense policies. We can recommend this brand for any trader, regardless of experience and capital available for trading.