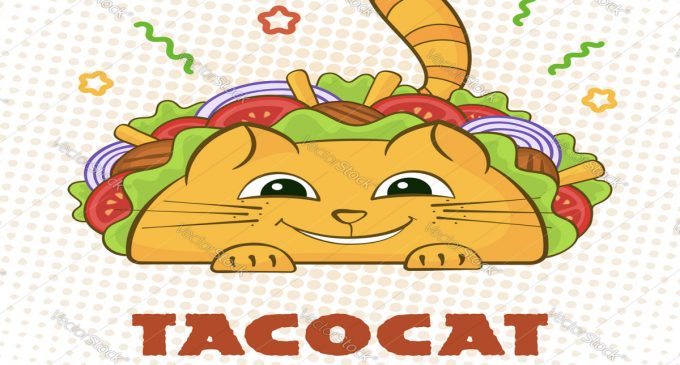 TacoCat's administrators announced that it is implementing its exclusive TacoCat merchandise store. They are launching this new initiative by deploying lifestyle accessories and apparel, keeping with their cryptocurrency and hybrid lifestyle brand.
We are glad to learn about this latest news about TacoCat. We agree that cryptocurrencies can serve and get involved in various human activities, such as consumer retail, sports, and many more, not only in the field of finance.
Based on the news posted online by business and personal finance information and news source Yahoo! Finance, TacoCat is a real-world brand and community token. It links creatives, promotions, and merchandising with emerging and new virtual assets.
TacoCat's developers target establishing a self-contained ecosystem for exposing an expanding community to promising cryptocurrency projects. This aim goes along with the simultaneous offering of an accessible virtual currency experience for mainstream consumers.
The members of the TacoCat community can participate in the new merchandise shop process by expressing their views about the future of the store and the vision behind it. Moreover, TacoCat is implementing strategies about how to back TacoCat cryptocurrency holders with the revenue procured from the new business establishment.
As these financial returns grow, TacoCat can commence expanding into other avenues, all while backing the cryptocurrency economy within its one-of-a-kind ecosystem. Rosanna Marchese released a statement describing TacoCat as blending both the real-world and cryptocurrency markets in a thrilling and novel way.
The TacoCat spokesperson also cited that they are ecstatic to have the participants joining the new project, adding that they should prepare to get new and exciting experiences. We think that TacoCat is a promising cryptocurrency.
We also gathered that this up-and-coming BEP-20 cryptocurrency token has just launched on the Binance Smart Chain. Therefore, we believe that it can accomplish more feats besides its latest merchandise store initiative.
After all, its initial rollout featuring boots-on-the-ground promotion, crowd-sourced marketing, and social media promotion was successful. Its outcome was a peak of US$25 million in market capitalization and almost 12,000 TacoCat token holders.
We learned that TacoCat executives have more game-changing plans that aim to bridge mainstream audiences with the cryptocurrency realm. Their rollout's next phase reportedly consists of the launch of staking, non-fungible tokens or NFTs, and many more.
TacoCat has positioned itself as an accessible and friendly face for virtual currency by offering a personable mainstream image similar to Dogecoin. With this latest development, we want to extend our congratulations to TacoCat administrators. We find them admirable for their ingenuity and terrific response to the demands of today's consumers and cryptocurrency enthusiasts.