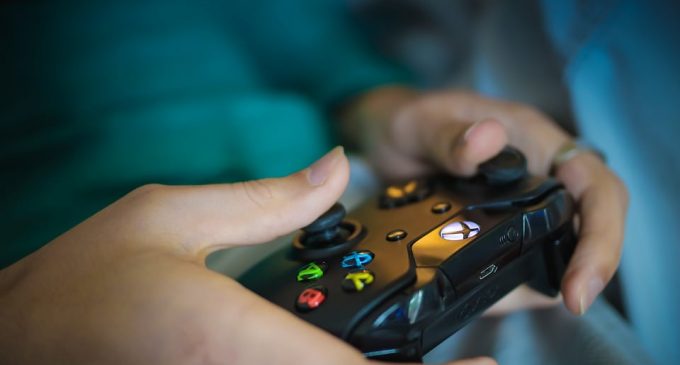 One of the biggest Japanese internet companies – GMO, which is also involved in cryptocurrency exchange, mining operations and even pays some a portion of the salaries in Bitcoin, had announced it will implement Bitcoin as a reward for one of its games. Although this might not sound too important, it is a new sign that another company is willing to use Bitcoin for its activities. As mentioned previously in an article about what makes a successful ICO, it is very important that cryptocurrencies find a use in our day-to-day life.
GMO to use Bitcoin starting from August
The Japanese company had initiated a new project, called CryptoChips. This will be a means of rewarding players for achieving certain goals. In the beginning, only support for Bitcoin will be included.
Also, CryptoChips will be implemented for GMO's real-time battle game Whimsical War. According to a press release that came from the company:
"CryptoChips can be mounted on the game application and allows players to receive cryptocurrency as remuneration within the game – like a 'secret pocket money' – depending on the players' rankings or when players have achieved missions or acquired items."
This will be a good news for gamers, especially for those who use to play Whimsical War. Also, it raises optimism for those holding Bitcoin. This is another small step forward towards large-scale implementation.
Huge interest in Bitcoin lately
We've seen a lot of companies wanting to use Bitcoin. We've talked about how a bank from Argentina uses Bitcoin for cross-border payments. Also, it is not the single sign from the banking sector, since Goldman Sachs, one of the biggest investment banks in the United States wants to open a Bitcoin trading operation and aims to offer other Bitcoin-related trading instruments for its customers.
Those wanting to store Bitcoin in a safe place had not been forgotten since LedgerX offers a licensed Bitcoin storage accounts. Despite all the critics, Bitcoin continues to be the most used cryptocurrency, while still holding the leading position in the cryptocurrency ranking.
But that means all should settle down and don't bother? Absolutely not! We must acknowledge that competition is rising and other coins are gaining momentum real fast. Bitcoin will be the leading cryptocurrency in the near future, but who knows what will happen in the long run. Issues like regulation and regulation could weight on cryptocurrencies in the meantime and have a negative influence.