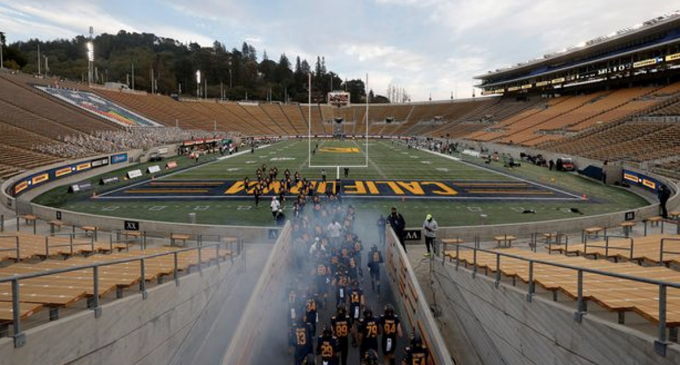 FTX has officially inked a collaboration agreement with the University of California, Berkeley (UC Berkeley) campus's athletic department, Cal Athletics.
In this new partnership, the cryptocurrency giant has entered into the first-ever collegiate virtual currency naming rights sponsorship deal in the United States, based on the report posted online by New York City-based news portal CoinDesk, which delivers the latest news about cryptocurrencies like Bitcoin.
We are pleased to learn about this latest development in the cryptocurrency world involving FTX and UC Berkeley. We believe our readers will agree with our viewpoint that cryptocurrencies and cryptocurrency exchanges continue accelerating forward with these kinds of events.
FTX will have the naming rights to UC Berkeley's football field after it paid the University of California system's flagship campus US$17.5 million in cryptocurrency. Learfield is the Cal Athletics' multimedia rights holder, and it will accept the virtual currency exchange's payment on behalf of the California tertiary education institution.
The field's name will have FTX's name on it beginning September 4 at the first home game. Meanwhile, the stadium itself will remain as "California Memorial Stadium." "The FTX Field at California Memorial Stadium" is the football field's new official name.
Furthermore, FTX's latest deal features its branding on press backdrops. It is also launching a platform with Cal Athletics, backing philanthropic projects.
In the 10-year agreement, the FTX logo will now be visible on social media, the 20 and 30-yard line on the football field, and press banners, per the report by San Francisco, California-based news outlet ABC7 News. Sina Nader is FTX.US's Chief Operating Officer.
He is a UC Berkeley alumnus and a walk-on member of the Cal Golden Bears football team during his undergraduate stint. In light of the event involving FTX and his alma mater, Nader remarked that their group is thrilled to partner with one of the world's best higher education institutions.
He also relayed that they are excited to expand cryptocurrency's presence into the collegiate athletics landscape. We want to congratulate both FTX and UC Berkeley for their momentous alliance.
We gathered that the California Memorial Stadium was erected in 1923 on a fault line located on a hillside atop the UC Berkeley campus. This historic arena is a memorial for Californians who sacrificed their lives during World War I.
We think FTX is giving the California Memorial Stadium and the UC Berkeley a seismic makeover. We also believe the cryptocurrency exchange is connecting the historic past to the digital present.
We think this step by FTX is advantageous to all stakeholders, making cryptocurrencies and exchanges gain further acceptance and legitimacy.