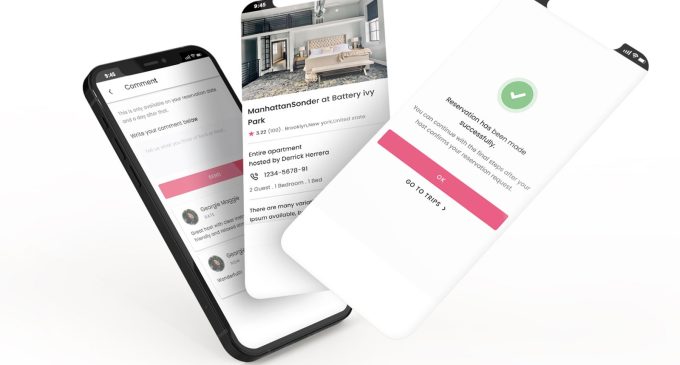 DecentraBNB is a virtual currency-oriented travel company based in Dubai, United Arab Emirates. It aims to revolutionize the travel industry with its universal protocol via cryptocurrency's potential.
We want to keep our readers updated regarding the many benefits cryptocurrencies offer. We think this news about DecentraBNB is relevant for them, so we are sharing it on our website.
Based on the report posted online by the international digital media network Digital Journal, DecentraBNB employs blockchain technology to disrupt the present centralized modality.
This contemporary travel sector player desires to surpass today's travel industry leaders like Booking.com and Airbnb by delivering more connection, transparency, and autonomy on both the business and consumer sides.
Moreover, the dedicated DecentraBNB application features 13 cryptocurrencies users can actively utilize to pay for accommodation. These virtual assets include the DecentraBNB project's native token, DBNB.
As this travel industry player scales, more crypto-assets will become available in the coming weeks. The DecentraBNB application is fully operational.
It is also downloadable from the iOS and Android application shops. The DecentraBNB application has 300 different rentable accommodation sites located globally and roughly 2,500 active members at the time of writing this update.
DecentraBNB's project benefits travel companies as it represents the opportunity for them to have direct access to customers. It also prevents the multitude of extra costs intermediaries levy.
The DecentraBNB project, which is set to be listed fast on cross-chain cryptocurrency provider XY Finance, grants travel enterprises access to client purchasing actions and behavior, which centralized platforms currently limit.
Thus, travel companies can relish higher profits and more effective marketing. As for consumers, DecentraBNB's project links them directly with enterprises hosting rentable properties on the dedicated application and travel firms.
Clients enjoy complete autonomy over their virtual identity and receive royalties for their data points and content.
Furthermore, the DecentraBNB project overseen by keen cryptocurrency entrepreneur Abdoulaye Diop encourages both decentralized finance projects and travel companies to build standalone decentralized applications or dApps on the database.
The latter provides their tokens for direct use on the platform. We find the DecentraBNB project worth engaging with, for we believe it can capitalize on its ingenious initiative and grow with decentralized finance's increasing adoption.
Additionally, a small number of travel firms have largely monopolized the sector, which is presently valued at more than US$8 trillion and is among the world's most lucrative markets.
Hence, we think it is only logical that change is on the horizon, with an inevitable shift towards travel's decentralized modality.
We believe the DecentraBNB project arrived at the right time when consumer and business interactions are tremendously evolving with the presence of virtual currencies and blockchain technology.