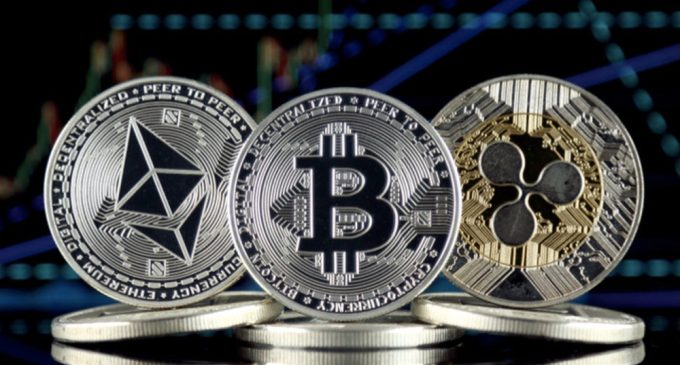 KPMG International Limited released its new report, affirming that cryptocurrency investment in Singapore would remain robust this year. 
The document from this British-Dutch multinational professional services network also relayed that virtual currency investment in the Southeast Asian economic powerhouse jumped to a record in 2021. 
We are glad to read this latest virtual currency-related update regarding the status of cryptocurrency investment in Singapore. We think our readers will also appreciate discovering this new development in the blockchain and crypto-asset space, which we agree is a positive one.
According to the news posted online by international business, markets, and finance news source Bloomberg, KPMG International Limited anticipates cryptocurrency investment in Singapore to stay strong this 2022. This development comes even as local authorities there impose more oversight on the virtual asset sector. 
Anton Ruddenklau is Global Fintech Leader at KPMG International Limited. This Singapore-based executive relayed in an e-mailed statement that cryptocurrencies and blockchain technology are expected to remain "very hot" areas of investment this year in Singapore.
Ruddenklau mentioned that this development would happen as more cryptocurrency companies look to regulators to give lucid guidance on activities to assist in fostering and improving the digital currency space.
Based on the latest report released by KPMG International Limited, the blockchain technology sector and cryptocurrency investment in Singapore spiked over tenfold last year to a record. This event cements the city-state's status as a cryptocurrency center, even if its government stays wary of speculative virtual assets.
KPMG's Pulse of Fintech report published on Tuesday, February 8, indicated that 2021 witnessed 82 deals in Singapore worth a combined US$1.48 billion. That figure is up from US$110 million in 2020. 
Additionally, the KPMG document revealed that most of the virtual currency and blockchain deals last year targeted software and underlying infrastructure rather than services. The virtual currency industry accounted for a third of overall investment in Singapore's financial technology sector that hit a five-year high of US$3.94 billion.
We find this news about the rosy outlook for cryptocurrency investment in Singapore truly encouraging. 
We gathered that last month, the Monetary Authority of Singapore, which is the Southeast Asian country's central bank, informed cryptocurrency firms to refrain from advertising their services and offerings to the public.
We think this discouraging event sent concern through the virtual currency industry. Nevertheless, we believe that nothing can stop the flourishing of cryptocurrency investment in Singapore. 
Thus, we hope the Singaporean central bank and the virtual currency companies will take effective steps to convene. In this manner, they will eventually be on the same page and make virtual currency investing smooth-sailing and officially legitimate in the industrialized Southeast Asian city-state.