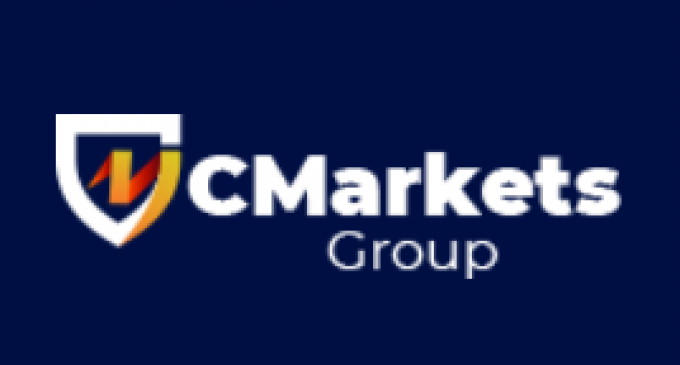 Company's Highlights
CMarkets Group is an online trading brand providing access to 100+ cryptocurrencies. Owned by Click World Ltd, the website provides a series of promising trading features that are not so common among other brokers specialized in cryptocurrency trading. It comes with cutting edge trading technology for customers around the world, except residents or citizens from the United States.
The CMarkets Group cryptocurrency trading platform had been made to allow traders to connect and enjoy a clear platform to conduct their cryptocurrency exchange safely and easily. SIRIX is proprietary software that comes with a unique set of features, which we're about to talk in greater detail in a section below.
Cryptocurrency traders are incentivized to trade with this broker due to the transaction safety, which is possible thanks to the storage of personal information using an industry-leading system operating through offline signatures.

Expert guidance is being provided for all registered customer via account managers, expert advisers, or crypto experts that have a long track record in trading the cryptocurrency market. CMarkets Group is transparent in terms of its fee policy, providing details about what trading costs, as well as withdrawal, costs its clients should expect.
Cryptocurrency Instruments
An abundance of cryptocurrencies are available for trading at CMarkets Group. Starting from Bitcoin, Ether, Litecoin, XRP, and Dash, all the way to altcoins like IOTA, ZCash, Monero, Stellar, or Tron, traders will have plenty of choices at their disposal. That way, they will be able to find more trading opportunities and exploit the weakness or strength of any given cryptocurrencies.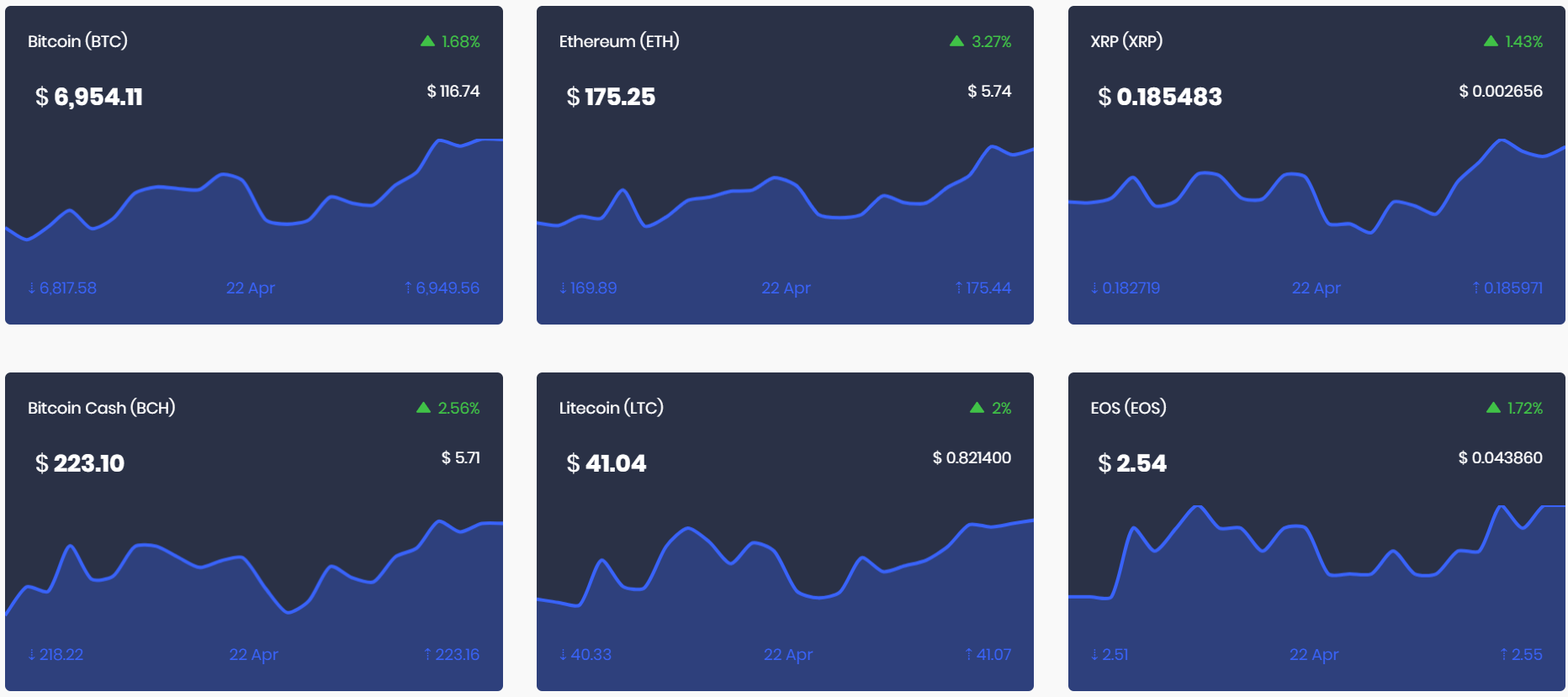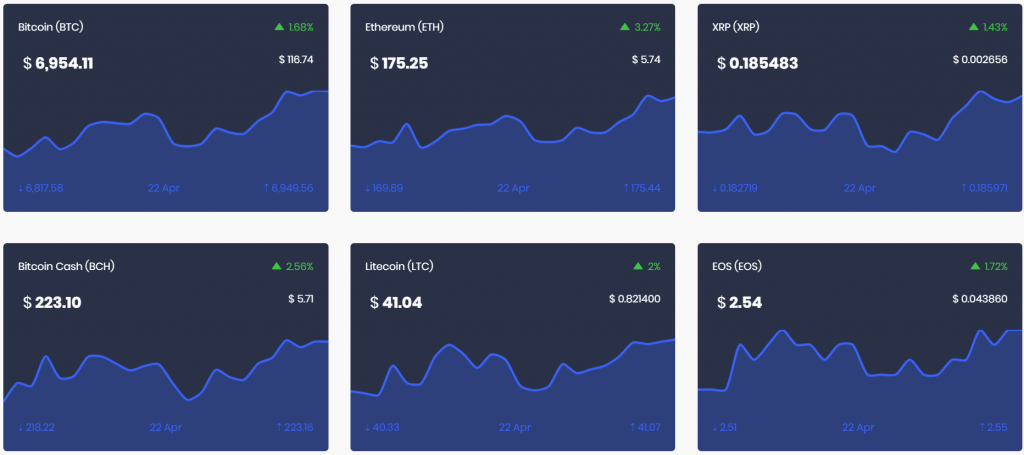 This happens because the company covers contracts that value cryptocurrencies against fiat currencies like the US Dollar and Euro, as well as the popular stablecoin Tether. Also, crypto-to-crypto pairs are available, as well, denominated in Bitcoin, Ether, or Monero. CMarkets Group has a great advantage as compared to other companies with this respect and stands at the top of our list of broker recommendations.
Since we are talking about Crypto trading, the use of leverage is enabled. Registered clients can trade cryptocurrencies with 1:200 or 1:500 leverage, depending on the type of account chosen. Leverage is both a useful and potential danger, if not used with caution. The cryptocurrency market is highly volatile and big market moves combined with high leverage could increase any potential losses. On the bring side, higher leverage enables people to buy crypto contracts without having to deposit a lot of money.
Trading Platform
Considering that the crypto market comes with a unique set of challenges, special trading software had to be developed to provide the best conditions. SIRIX is the solution developed by CMarkets Group and it comes with some features that are not so common in the industry.
Social trading is one of the leading features, which enable traders to copy trades from expert crypto traders. It's already been integrated into the platform, meaning clients will constantly get updated with all the trades placed by professionals.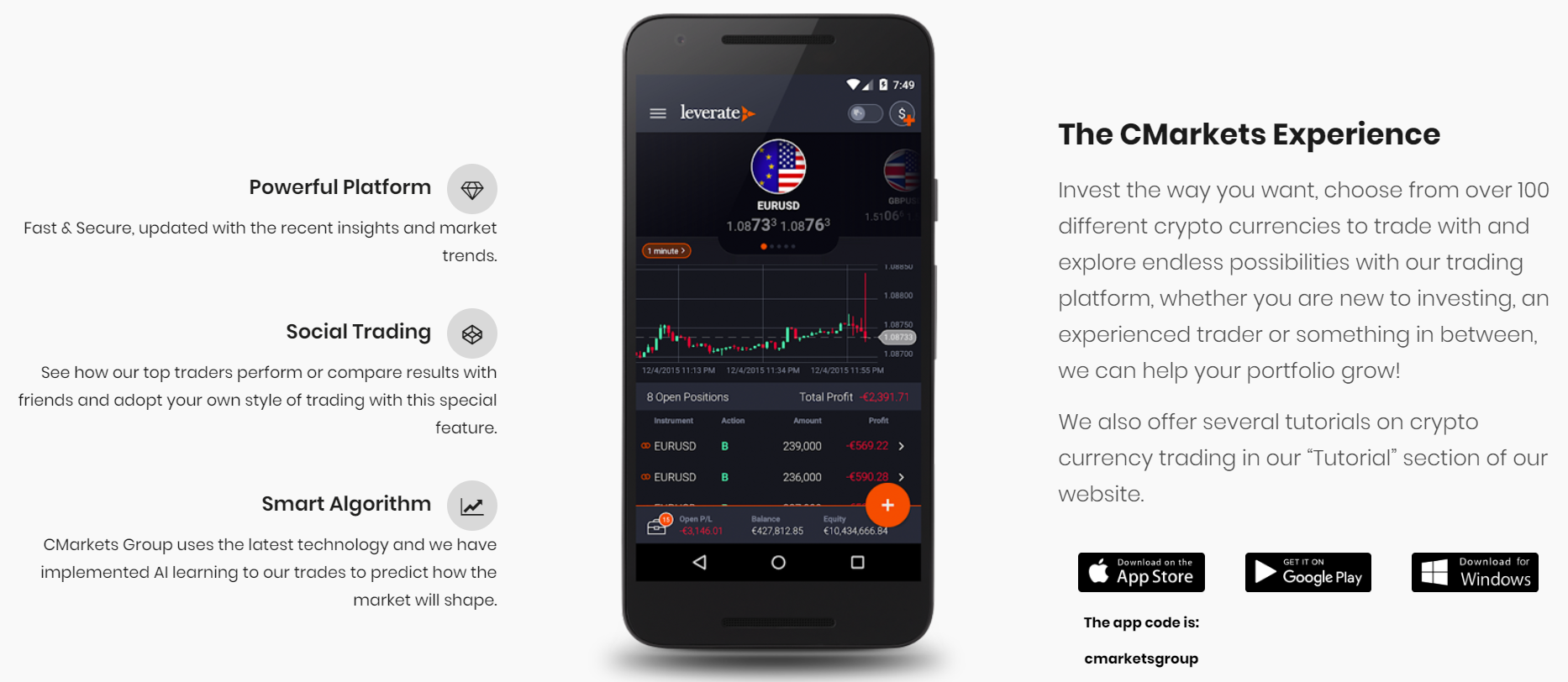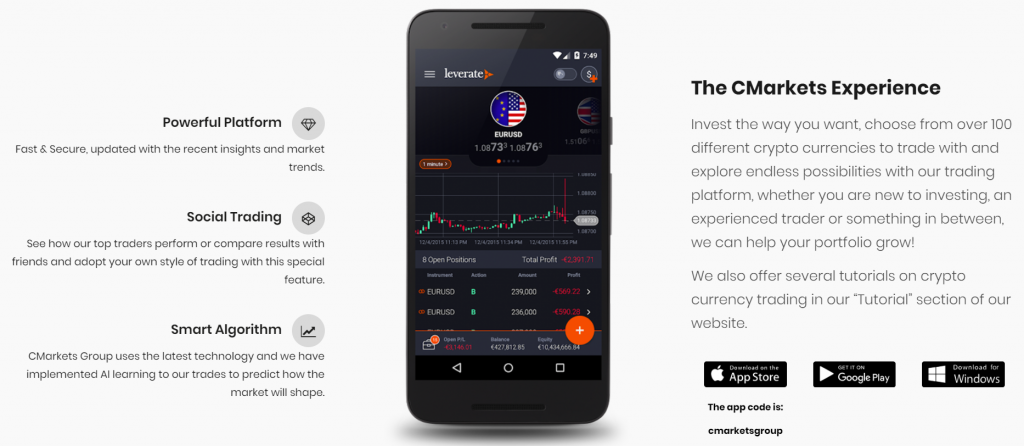 Available in four different versions (SIRIX WebTrader, SIRIX Android, SIRIX iOS, and SIRIX Desktop), this is a platform designed to ensure access to the market at any point in time, from any type of device, as long as a connection to the internet is available. Due to its volatility and unpredictability, trading the cryptocurrency market must by backed by such flexible trading software.
One-click execution, user-friendly interface, clear and intuitive dashboard, actionable trading insights, chart analysis, news, and calendar are just a few of the other features integrated into SIRIX.
Account Types
Not all clients can afford to deposit a lot of money and the whole idea of the cryptocurrency industry is to enable access for a broad audience. To further support this view, CMarkets Group is providing a diversified offer in terms of account types.
Traders that want to test the live trading, can open a Starter Account with a $1,000 deposit. They'll get support from an account manager, access to a monthly webinar, up to 1:200 leverage, and free access to all SIRIX versions.
Advanced, Pro, and Expert accounts are designed for clients willing to invest more money. In exchange for bigger deposits, they will get access to expert advisers, automated strategies, unlimited live webinars, weekly reports, and plenty of other premium features.
Special Features
CMarkets Group shines over other competitors thanks to a series of unique features. Social trading is at the top, followed by premium educational features like portfolio construction, crypto experts, and in-depth research. It's important to mention that all the above are conditioned by the account type chosen by each customer.
Summary
Our analysis can conclude that CMarkets Group is a crypto broker that offers a wide range of tools for traders wanting to get involved in the fascinating world of cryptocurrencies. With a proprietary platform and professional trading tools, the company has great potential for growth in the upcoming months and years.