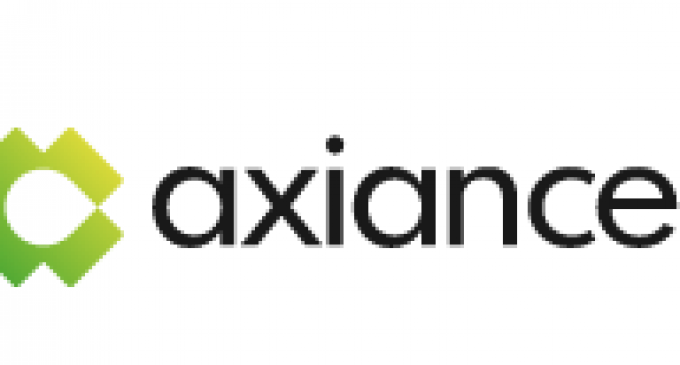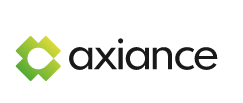 A broker offers trading services that allow its clients to trade financial assets through a digital platform. However, many newbie traders are struggling to trade on their own. That's why certain brokers have identified the need for new traders to access expert support and now offer services like account managers to help customers make the best trading decisions.
Axiance offers support to its customers regularly; in addition, they value sustainable investing practices, which is why it has sparked our interest. Let's see what else traders need to know about Axiance.
About Axiance
Axiance is a multi-asset broker dedicated to ethical trading practices, which provides forex and CFD investment services. Axiance strives to be the industry leader in responsible investing for both retail and institutional clients.
As a broker with sustainability and CSR at its core, the brand strives to differentiate itself from competition by offering financial instruments that meet the metrics that matter to forward-thinking investors.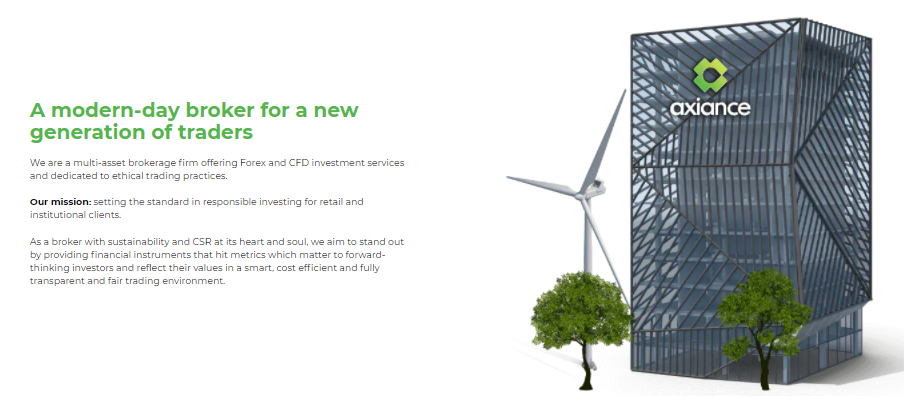 Trading Platforms
Axiance offers two popular platforms, MetaTrader 4 and MetaTrader 5.
MetaTrader 4 or MT4 is a well-known trading platform in the forex industry. It enables users to access financial instruments, such as CFDs, commodities and cryptocurrencies. It has evolved into a powerful trading platform in the past few years, with millions of users globally, mainly thanks to its technology and operation speed.
MetaTrader 5 supports various timeframes, pending orders, and technical indicators. It is a multi-asset trading platform that provides access to forex, stocks, and futures. It also offers proper tools for in-depth price analysis, algorithmic trading applications (e.g., Expert Advisors), and copy trading.
Furthermore, both platforms can be accessed via desktop or mobile devices.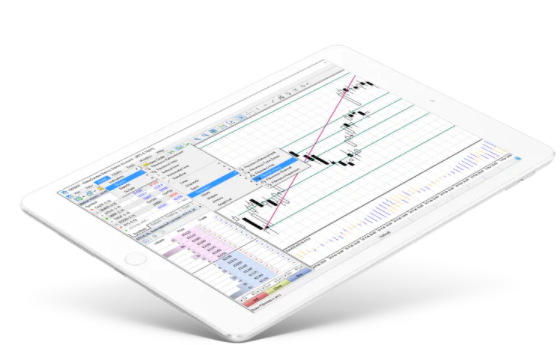 Account Types
There are three account types provided by Axiance, and each has its own set of features and benefits. The accounts are Standard, Premium, and VIP. When you sign up with Axiance, you can choose which account is suitable for you based on your requirements and funds.
The Standard account offers spreads as low as 1.2 pips, leverage of 1:500, and a bonus of up to 50%.
Premium account holders can trade with spreads of 0.8 pips, leverage of 1:400, and a bonus of up to 70%. Furthermore, Axiance gives Premium account holders access to a senior market analyst once a month.
VIP members can start trading with spreads as low as zero pips, leverage of 1:200, and a bonus of up to 100%. They also receive unique trading strategies, a personal business plan, and weekly sessions with a senior marketing analyst.
All account holders have access to use the integrated Trading Central tool, and that is a big advantage which must be noted.
Summary
Axiance is a new generation online trading broker on a mission to provide clients with an exciting trading experience. Axiance is one of the brokers that offer unique benefits and strives to deliver on its promise of excellence. The brand's commitment to sustainable investments and fair practices, is reason enough to consider Axiance a reputable broker.