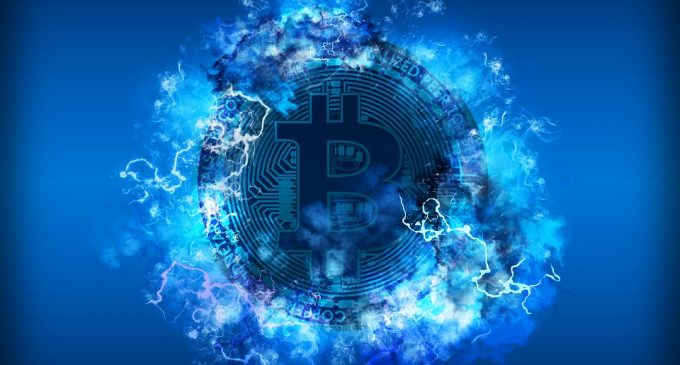 Most of the market participants had been accustomed to wild swings in the price of cryptocurrencies, but during this year, that market behavior had begun to change. If we talk about Bitcoin, it is now considered a safe haven in the cryptocurrency world and even though it dropped significantly from the highs, it is the most stable coins.
However, people involved in Bitcoin should be on alert, since the latest price action developments suggest that a breakout and a potential big move until the end of 2018 is due to take place. This will be the topic of this material and we will try to explain briefly why this might happen.
The price action compressed
As you can see in the picture below, the Bitcoin price is stuck in a symmetrical triangle formation since the middle of September. Also, as the price had moved towards the end of the triangle, daily ranges and become smaller.
We had written about this in the past when we talked about the Bitcoin price action looking bad for bulls. If you check the article, you will see that on a higher time frame, the Bitcoin price had been compressed in a downward triangle.
Why do we think a breakout will follow?
In order to understand better, you need to picture the market as a resort. The harder you compress it, the harder it will expand. This shrinking volatility is really like an accumulation of tension and it is about the burst. In the previous article, we tried to answer if Bitcoin could start to rally in October and we've analyzed this theory by looking at three different variables.
Seasonality supports a move on the upside since in the last four of the five years, Bitcoin had been rising during the last quarter. Does that mean we are 100% sure Bitcoin will surge? Absolutely not! There is no certainty around that! We remain cautious and we recommend to wait for the break to take place in order to see in which direction the impulsive move will happen.
And to give you another hint, we have talked many times in our weekly crypto analysis about the 6,800 key level. The market had been reacting strongly around it, so if the bulls will manage to clear that level, then the probability of a move on the upside until the end of 2018 grows exponentially. A great move could be on the horizon, probably it will start until mid-October, but forget to