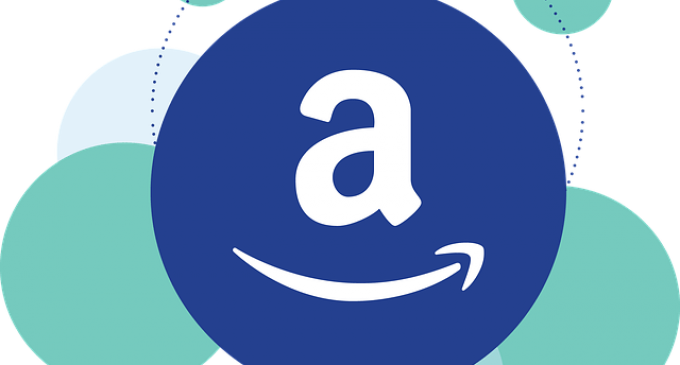 Even though the SEC looks like the toughest regulator when it comes to cryptocurrencies, that does not mean there is no interest from American companies for the most popular cryptocurrency – Bitcoin. People are asking themselves if Bitcoin could rally in the second half of 2018 and thus far, things are beginning to look great for the digital coin. As it has been reported by Coindesk, Amazon seems to have won a patent for a streaming data marketplace. We will explain in greater detail what this means in the following sentences.
Amazon Technologies interested in Bitcoin
The subsidiary of the e-commerce giant, received a patent, as mentioned above which will enable users to receive real-time cryptocurrency transaction data. The company had developed this system in order to offer a technology which is able to process streaming data on a large scale with a low latency.
In a file that was released on April 17th 2018, we can see that a use case regarding a cryptocurrency market data stream that publishes or includes global Bitcoin transactions.
Why did the company want to develop this system?
We find the answer in the document published:
"With the accelerating adoption of networked service provider environments (e.g., "cloud" computing) around the world, organizations are increasingly seeking ways to manage large amounts of data and large-scale computing resources. Such a service enables developers to write applications that process information in real-time from sources such as web site click-streams, marketing and financial information, manufacturing instrumentation and social media, operational logs, metering data and so forth. "
The excerpt was taken from the file published on patft.uspto.gov, which you can be found here.
Although companies like Bank of America talked about the Bitcoin bubble lately, we see that there are still some hopes for Bitcoin.
Technically speaking, the Bitcoin price is up more than 20%, after bottoming out around the 6,500 area. Currently, it is located at 8,050 and the prospects for some further gains are positive.
It is also worth to mention that the interest from big companies like Amazon could revive the bullish interest as the confidence in the digital currency will start to increase again. However, we do not think a performance like the one from 2017 will happen anytime soon.