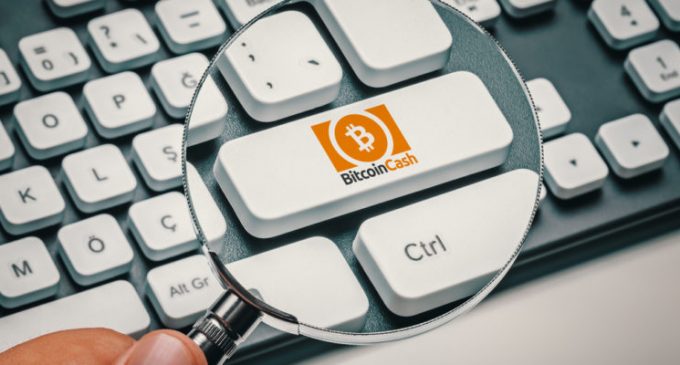 Signs of recovery seem to appear in the cryptocurrency market and the major token leading the way right now is Bitcoin Cash (BCH). Since October 31st, the price surged more than 30% and the major media coverage points towards the November 15th fork as the main driver of the current move.
From a fundamental point of view, that could be true, but we also had a good technical position favoring a move up. Extreme oversold conditions following a massive slump in prices, combined with a seasonality supporting a move up in the last quarter of the year + the Halloween effect which we have talked in the Bitcoin anniversary article, all were expected to support a move that right now is beginning to gain traction.
Why Bitcoin Cash edges higher ahead of the fork?
We've talked about the Bitcoin Cash fork back in mid-September, discussing the disagreement between Bitcoin ABC and NChain leading to the inevitable split. However, the interest in Bitcoin Cash had spiked as we are very close to the fork since investors know they will earn free coins if they will hold coins at the time of the split.
There had been another news that appeared during the weekend which is also good news for Bitcoin Cash. The leading exchange which will support the fork is Binance, but Coinbase had also joined the process.
This is not the first time when Coinbase gets involved and helps Bitcoin Cash. Although it is an exchange very selective with the coins it lists, Bitcoin Cash had been listed in its early days, even though it came to life in August 2017.
At that time, the listing on Coinbase gave a strong boost to the Bitcoin Cash price, doubling in just a few hours leading to the listing.
Other coins also edging higher
Since October 31st, Ripple had gained more than 30% in value surging from 0.43 US dollars to 0.55 at the time of writing. Ethereum had also managed to advance higher, at a slower pace, being up by 10%. Litecoin is up around 15% and Tron recovered by 17-18%.
We've been waiting for these bullish signs since early October, as we have mentioned many times in our weekly analysis that cryptocurrencies will recover some ground until the end of 2018. The market is unpredictable, and it looks like the recovery had been pushed towards November, but there is still plenty of time for cryptocurrencies to edge higher until the year will come to a close.